dereksmalls wrote:

Search for this type of stem on ebay and you will be plesently surprised at price and weight

UNO ASA105 Ultra Light Weight Alloy Stem
95g for my size stem, price 35dollars
lechat wrote:
Not sure where you're located but $1k + eBay + a little patience = a lot of weight loss. As said, wheels are the main culprit, closely followed by the fork and crank.
Are you talking about used parts?
I live in norway.Buying from private people on ebay is a bit of a hassle, altough if the price and part is right.. then it's no problem
TOflat wrote:
New bike. Not totally worth the investment unless it's a set of wheels that are transferable from bike to bike.
I think i can get my bike spec vise better than a bike for my budget on 700-1000$..
lechat wrote:
[url][URL=http://s966.photobucket.com/user/lechat67/media/DSCF4026.jpg.html]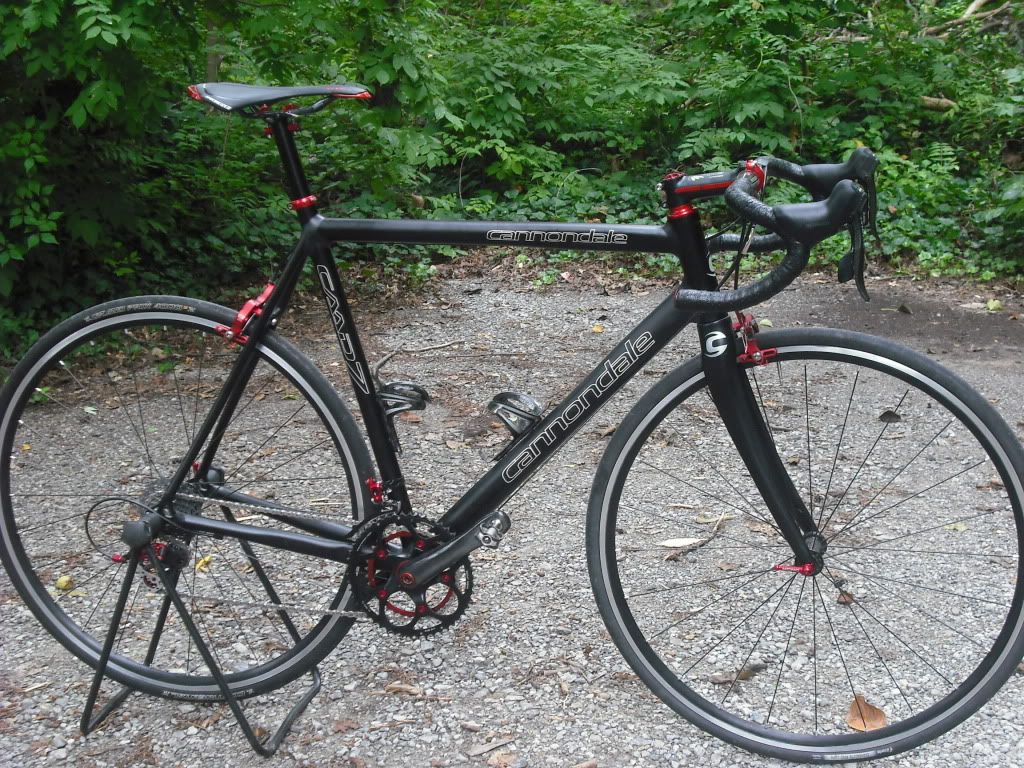 [/url][/url
13.6lbs as shown (13.5 at present). Pretty much an eBay budget build.
Woah! is that the same frame?
Do you know what fork, crankset and wheels that's on there?
I see it have the same stem that dereksmalls was talking about
mellowJohnny wrote:
May be obvious, but invest a bit of time trolling this very site for ideas - there are a lot of smart people who have done some cool things here.

Don't rush into anything - think about what you want to do and why. Weigh the cost / benefit (gram saved per dollar) of each change you make. And above all, be *patient*. Craft a vision and execute - see Prendrefeu's bike for an example of how to do it well...

Oh, and have fun doing it!
I do want to attack my 105 derailleurs to see if i can save, say 70-100grams..
Like the 64grams duraace, only a cheaper version