Sadly, I bought all these garmin mounts in my quest to find the lightest/best option. Cliff Notes version - of these, get the RaceWare.
Here are pics.
K-edge. Cool but fat. Like that the out-in-front arm aligns with the bottom of the stem, keeping the garmin in line with stem instead of above the stem.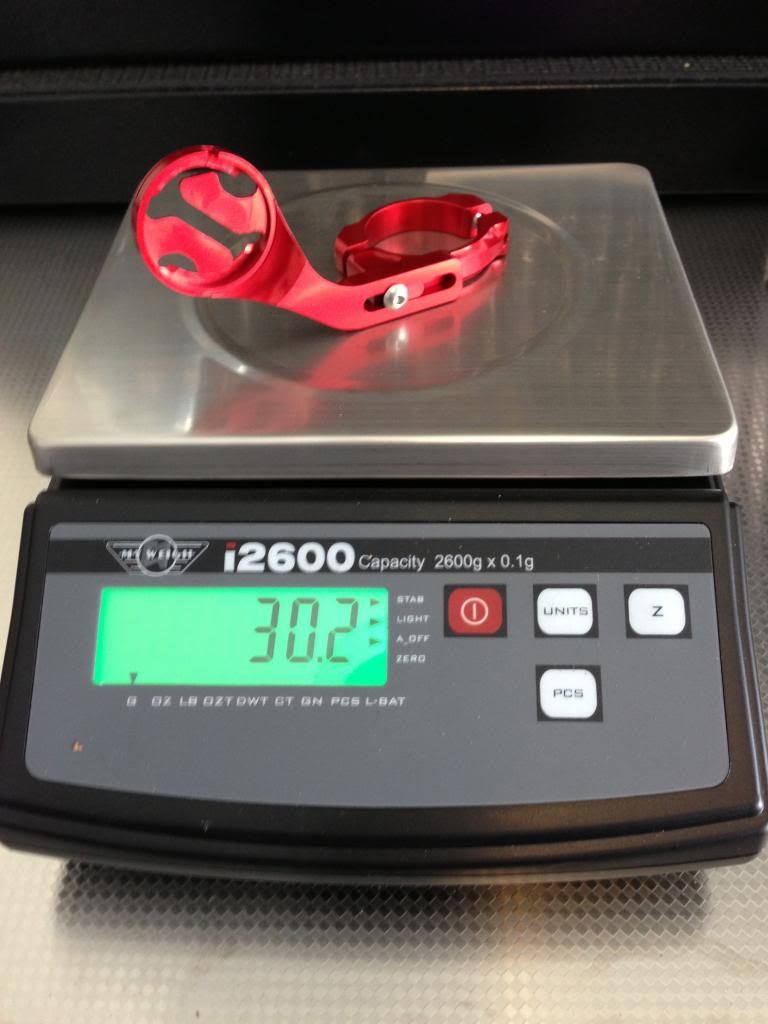 Garmin's own offering. Ok but fat and plastic gets you worst of both worlds.
SRAM's offering. Light. 2nd place in looks to k-edge. Out-in-front arm aligns with top of the stem meaning the garmin is perched above stem. Torx screw is hard to swap to ti or aluminum because it's a funky size.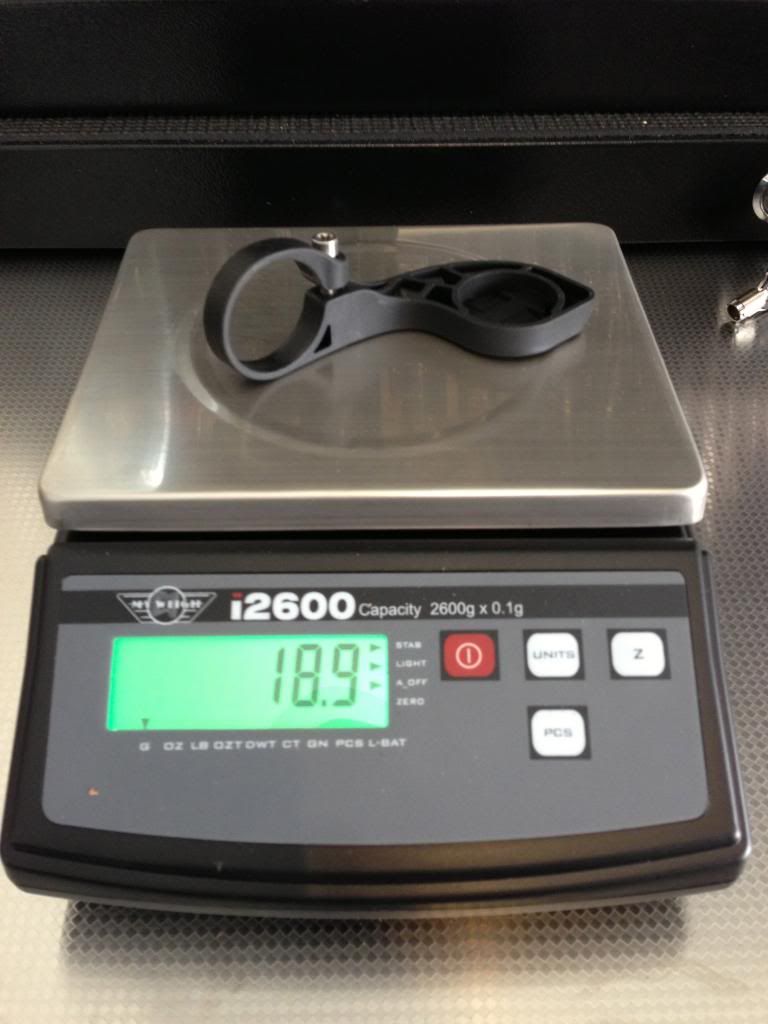 RaceWare version for Garmin 800/810. Lightest. Was 14.x with standard bolt, it was easy to swap for a ti bolt, bringing it to 13.8. Out-in-front arm aligns with bottom of stem, keeping Garmin in line with stem. RaceWare branding looks a bit chintzy but it's raised black-on-black lettering and at this point we're really nitpicking.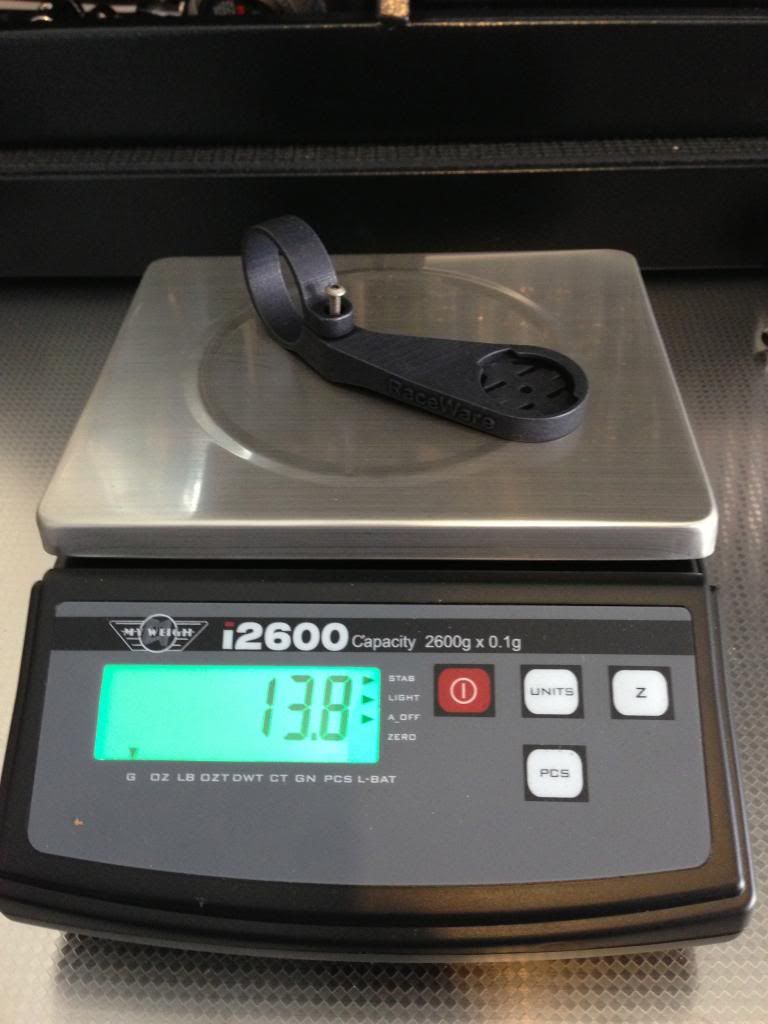 RaceWare has worked well so far on rides, no complaints.