I screwed up again. My new bb30 bottom bracket came in today, unfortunately it doesn't have a bb30, has a PF30. I feel like a complete idiot!
I did receive my bottle cages today.
BB area pic, only one wire showing in there. I placed a small piece of tape to make sure that it doesn't come into contact with the crank spindle.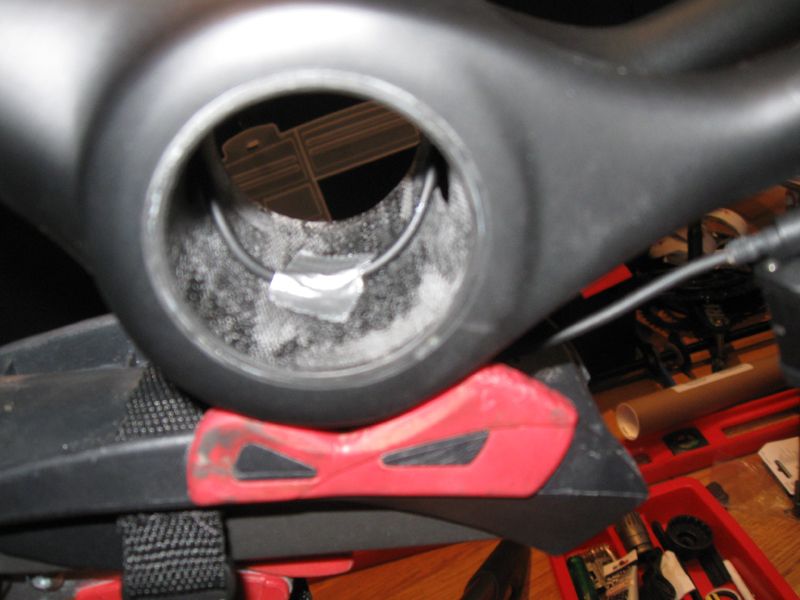 Stem before.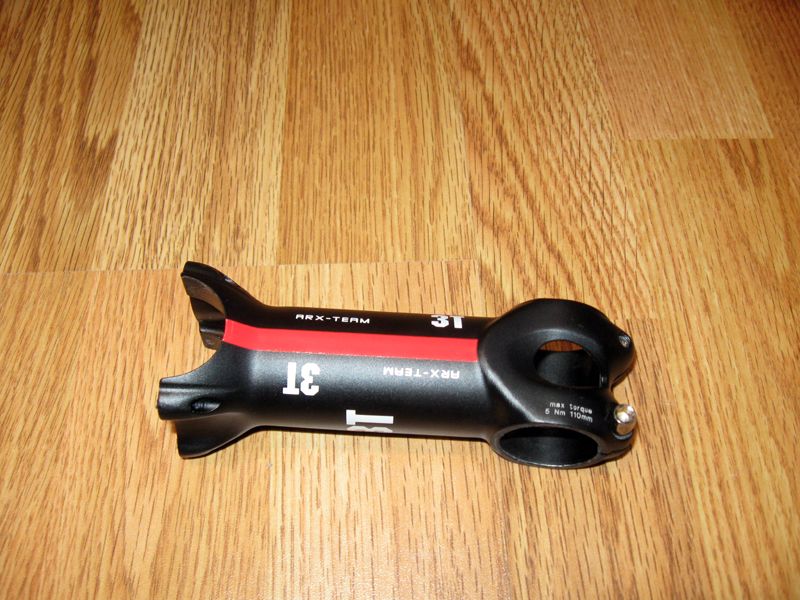 Stem after a little work.
Last but not least, how it sets now.