This is what I've found (not from HongFu) ::
Making a carbon fibre frame involves compressing layers of carbon weave and epoxy resin into a mould to get the desired shape. Traditionally, inflatable bladders are used inside the frame to force the material into the mould, but because the shape of a bladder can't be finely controlled there can sometimes be wrinkles or inconsistent thickness in the finished frame. To avoid this, we use expanded polystyrene – essentially the same stuff that helmets are made from. We can make EPS formers to the exact shape that we want before laminating carbon fibre around them and placing the whole lot in a mould. When heated, the individual beads in the EPS formers swell. Out in the open they'd reach 40 times their original size, but constrained by the mould they exert pressure on the inside of the carbon fibre, pushing it into exactly the desired shape with consistent thickness and no wrinkles. The result is a lighter, stiffer and more consistent final product.
Also, actual photos have emerged from HongFu of their Aero 56 wheel, the dimensions of which were shown earlier in the thread ::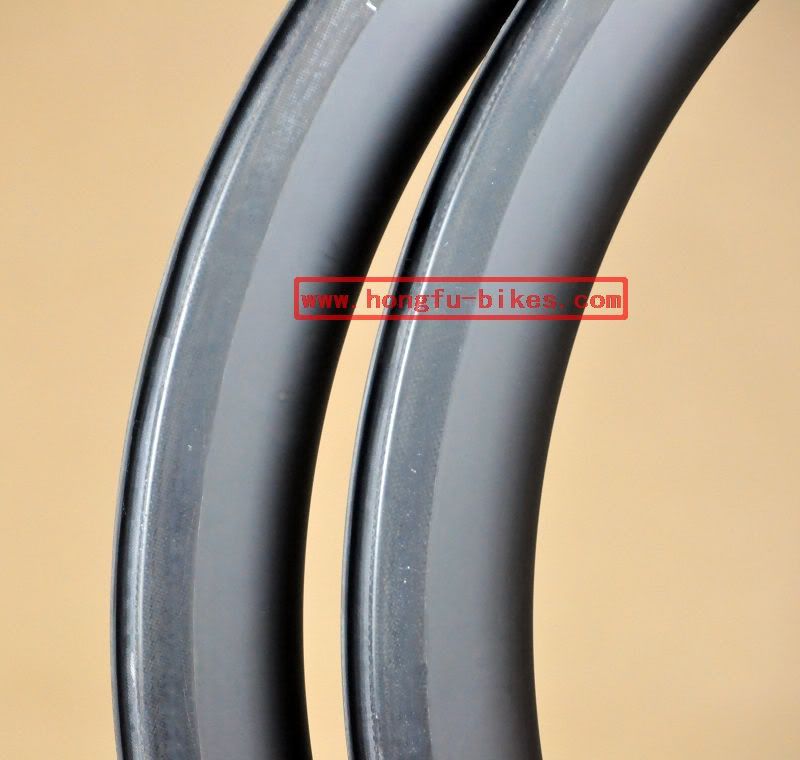 They don't look half bad. No word yet on pricing. I've noticed that FarSports is much better about answering inquiries than HongFu.