Well, I have had a C50 from Mike about eight years ago & that took a while to arrive but seeing as:
A) I regard Mike as a friend &
B) He's saving me £700 over the UK list price &
C) Lets face it, we've not exactly had much in the way of decent weather in the UK lately.
I'm very happy to hang on for as long as is needed. Furthermore, I've also been able to take my time & assemble the super record groupset at my leisure, either from eBay or some seriously discounted shop parts - with a saving of about £650 over mail order.
Oh, and:
D) If it looks like this;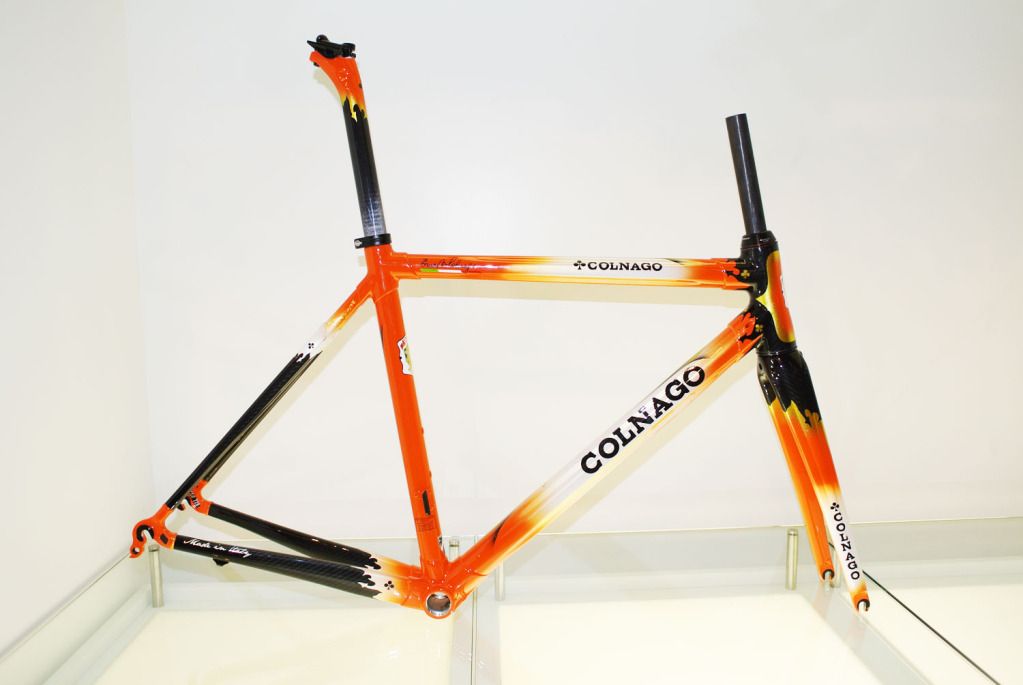 Then I can wait until Christmas!
Paul.
_________________
If the grand tours are like classical music, kermesse racing is punkrock, Belgian style.
Colnago C50, Campag SR11