For GPS-enabled
The Leikr looks to be the upcoming lightest
, but (1) it's still Kickstater, which has an exceptionally high vapor rate, (2) no handlebar mount yet, just wrist, (3) sampling rate is an open question, as it's now running focused, but that's just a software matter and the software may not be fully written.
Note the 55 gram weight includes a wrist strap. 55 is basically a tie with the Edge 500 (57 g) without its mount. So w/o its strap it's probably down int he 35-40 gram range. The Edge 510 is considerably heavier (75 g, more or less).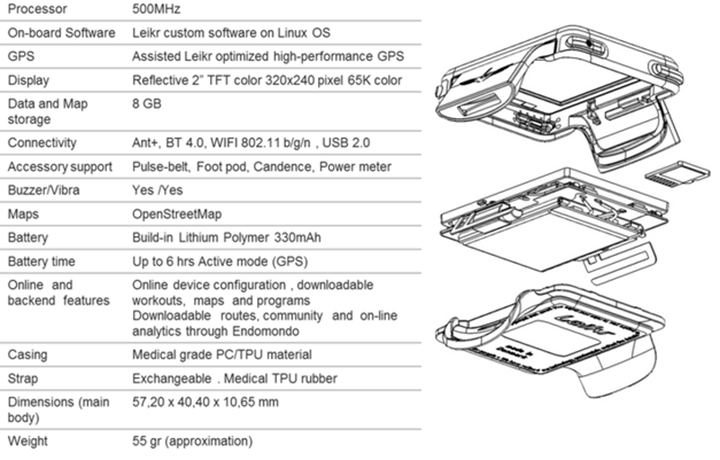 No GPS and
Specialized Speedzone Expert
is ANT+ enabled. I saw one on Ned Overend's bike @ the Diablo Hillclimb in 2011 after it was showed @ Interbike 2010, and it seems
it's finally being publicly released
. But a bike computer in that price range needs GPS these days because of Strava and its social media and competition aspects. People think phones will take over this role but I just don't see it: the phone will go into the bike computer rather than vice-versa. Phones just aren't well suited as cycling head units.
An example for why GPS is going to be needed is
week 4 of my hillclimb series this year
Sure, this isn't a race, but rather a fun competitive ride, but on this particular week I'm scoring people based on how they ride 6 climbs as I derive from their GPS data. There's errors in timing which result but I can do better than Strava with my own custom timing code since I use a different algorithm (interpolated line crossings versus uninterpolated point approaches). It's finally to the point where everyone either owns or can borrow GPS, either phone or otherwise, in this region. In any case, there's clearly going to be more of this sort of thing in the future.
On the Garmin/non-Garmin issue Garmin is first to the table with new ANT+ features, since they own Dynastream, which controls the ANT+ standard. So things like L-R power balance hit the Garmin units first. Next thing is probably some sort of "pedal stroke quality" index. They're also good about providing different types of power (instant, 3-second, interval avg, ride-avg). But if all you wants is watts, this may not be important to you.