Hey Charles - unfortunately I was referring to a different article, although the comments were similar. Maybe Shirley did the BH review too...that article is reprinted from the Oct. 2011 issue - the print version has no by-line either.
I'm referring to an article in the Feb. issue of RBA where they built up a SuperSix Evo Black Inc. to 10.9 pounds for Shirley to race at the Mt. Charleston Hill Climb in NV. At the end of the article he also says the project bike was a bit too light to decend well, feeling that a few extra pounds would have made it a bit more stable.
Totally agree with you - can't see how weight alone would make such a difference.
Apologies for mixing the reviews up!
Neil Shirley's "Verdict":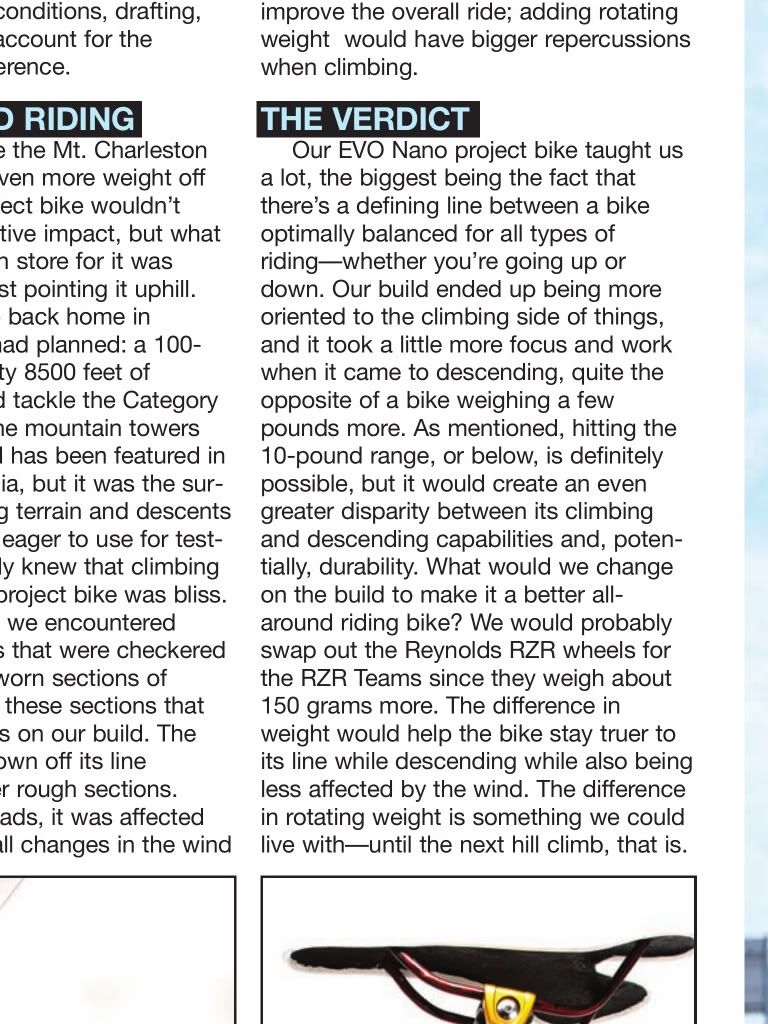 The Build list: