bikedoc wrote:
dont look the same to me, the one on the left is taller and as you go towards the middle of the block its more obvious, 4th down is a big difference. Also the cog width looks thiner on the right.
I took the pic and brought it into photoshop and used the guides. They are pretty close.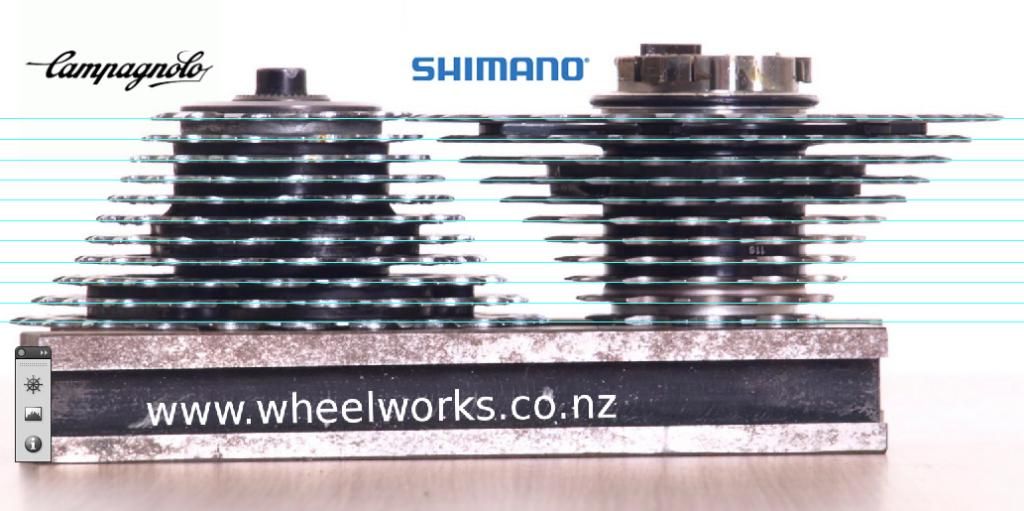 I wonder what this spells for SRAM's next upgrade. It would seem a no brainer to try to tweak their shifters to work with both.