I suck at updates!
the bike is done for some times now, but I couln't transfer the pictures from my phone. Got it right now, another update should come shortly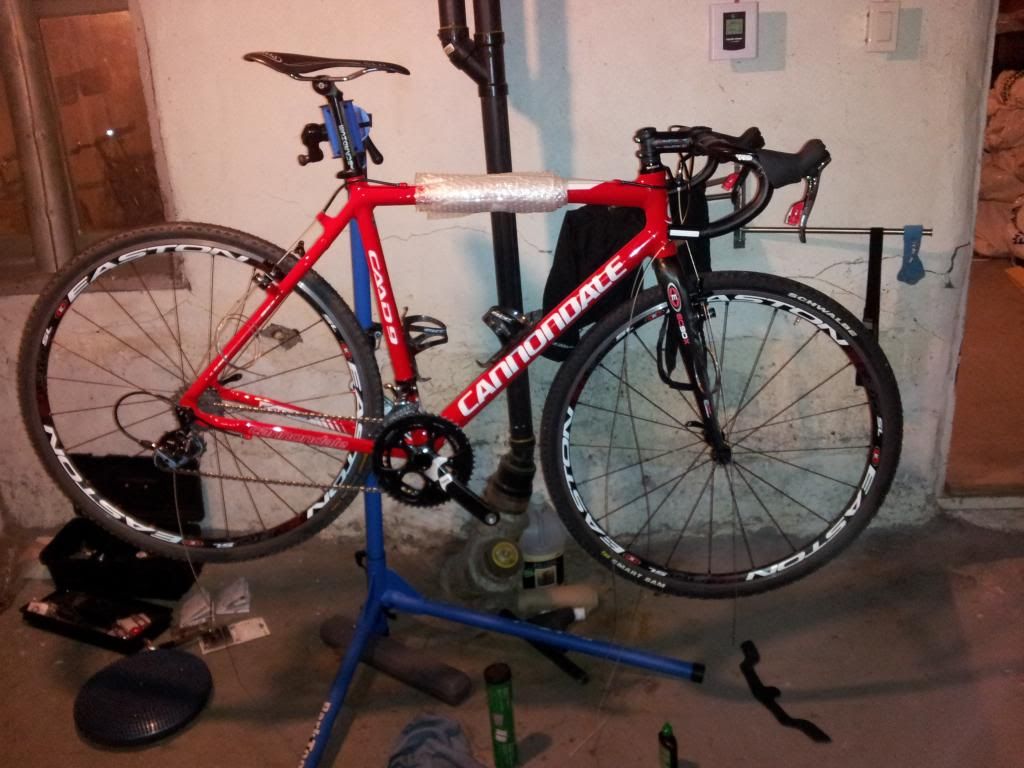 I changed the crank for a SRAM force BB30, since the other I bought was BBright and I hate spacers and all. I add the 50T-36T SRAM red black chainring; I keep the 46 for later this summer.
I didn't get the chance to ride the bike outside yet, but will do shortly.
The only incoming change is a 100mm step (instead of 90mm), Easton EA90...