I have the 2013 "Framesets Programs; Aftermarket, Warranty Upgrade & Exchange" sheet for dealers.
In Elite road they are offering the Evo Nano in BoB, the Hi-Mod in Blk and Replica , Hi-Mod Di2 in the CRB color, and the Caad10 in raw and Replica.
Further, the RS will be sold in the white as a frameset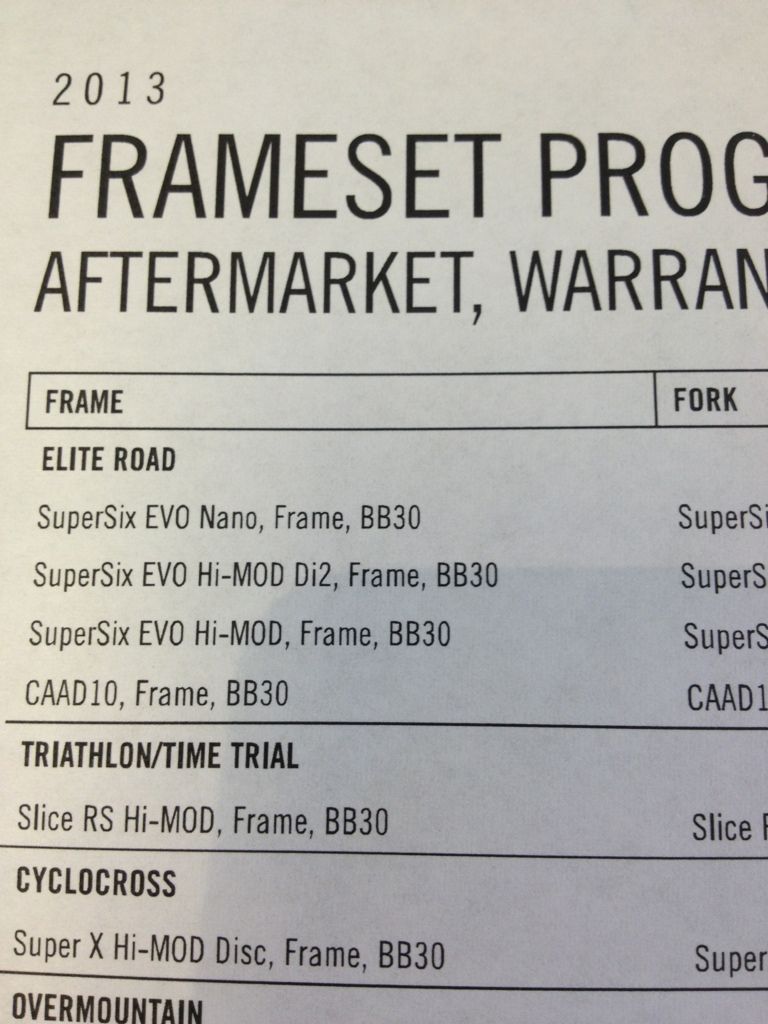 this doesn't, necessarily, mean you'll be able to get one but, they
are
planning on trying to sell it after market.
Starnut
Starnut seems to think they are planning to offer them as framesets after market, so here's hoping that they stay true to their word!
I agree hornedfrog, a price for the frameset would be interesting. Is that something that you could find out KWalker, even if it was at "mates rates" for someone who worked at a dealer?