Little update.
My current upgrades and weight savings (or not lol)
Specialized Phenom Expert Saddle (Ti Rails) 247g (saving 77g)
Thomson Masterpiece Layback Seatpost 30.9mm 190g (saving 125g)
Thomson X4 70mm Stem 152g (gaining 12g)
While I have accurate kitchen scales to weigh individual items as above, I don't have anything yet to weight the whole bike, except for digital bathroom scales, so I had a go at weighing the whole bike.
Depending on how I balanced the bike, weight was between 12.2 - 12.6kgs. Once I get proper hanging scales , I will get an accurate weight. Official weight is 12.2kgs without pedals.
The weight of the bike is as pictured, inc pedals, bottle cage, front & rear lights, rear reflector and a fair amount of dried mud ! Nothing impressive yet, but this is a long term slow project !!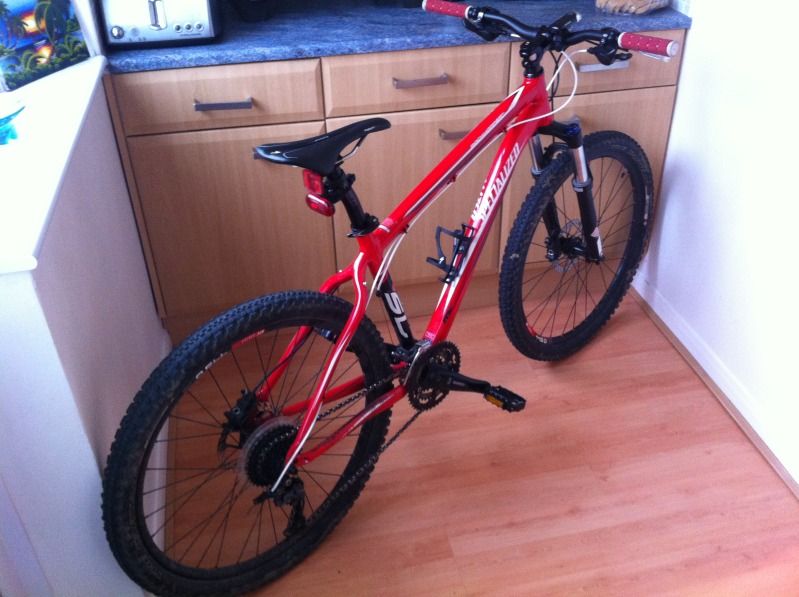 _________________
Aim : to get a 12.2kg Rockhopper down in the 10's !!
My sloooow weight loss project!