I am using Ti QR like these:
seem to go under the name One23 (on ebay); I see now come with carbpon fibre handle - had the best price:weight ratio. Beware that on Fox fork the bolt on the underside of the leg gets in the way if you want to have the skewer lever horzinonatl and poin ting backwards - which is the way I like to fit my skewers.
I am uising Ti Non QR like these: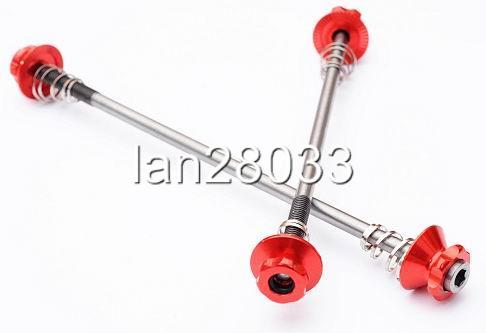 again ebay, selller id shown in photo. Beware there is slighlty heavier version of these, 40g ish and the piar I have have the hex machined so it is slighlt larger than 4 mm so in order to avoid any risk of rounding, I ground an imperial size allen key to 4.3 mm (this is not a problem on the 30 g ones in the photo).