At long last - we're in 2012 with the story
On 3/Jan/2012, I was a guest at a ceremony organised by the President of Republic
of Srpska for the best athletes and students. And a while later, on 12/Jun/2012,
a similar ceremony was organised by the Banja Luka City Major as well.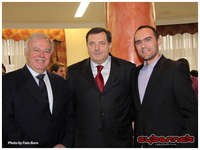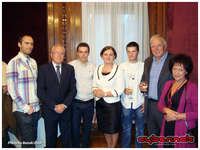 Following my achievements in 2011, I was hoping to get sponsored by the city or
at least the cycling club I race for, but all I got was some sort of knee injury
that had prevented me from riding until well into the season
.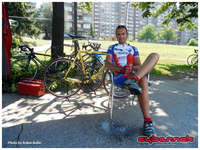 Still, even without any winter preparations and not being in the racing form,
I managed to score 2nd place in Elite category at Bosnia & Herzegovina National
Road Race Championship on 24/Jun/2012 in Cazin. And I only lost out by a bike length.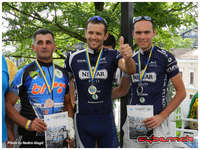 Full size photos
:
http://photos.cybernck.com/kovjanic?page=11
" onclick="window.open(this.href);return false;