Well, we knew the wrecks were coming...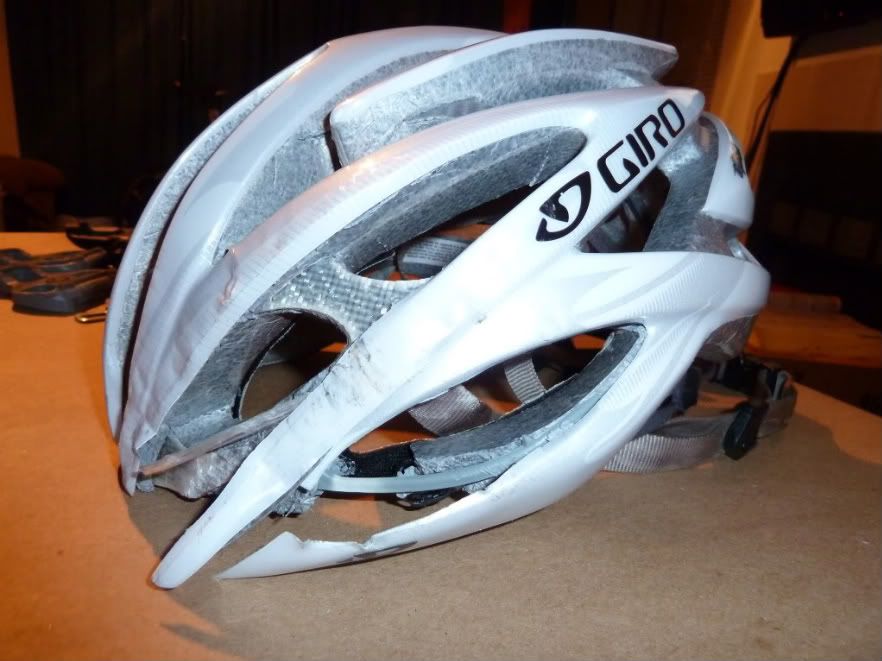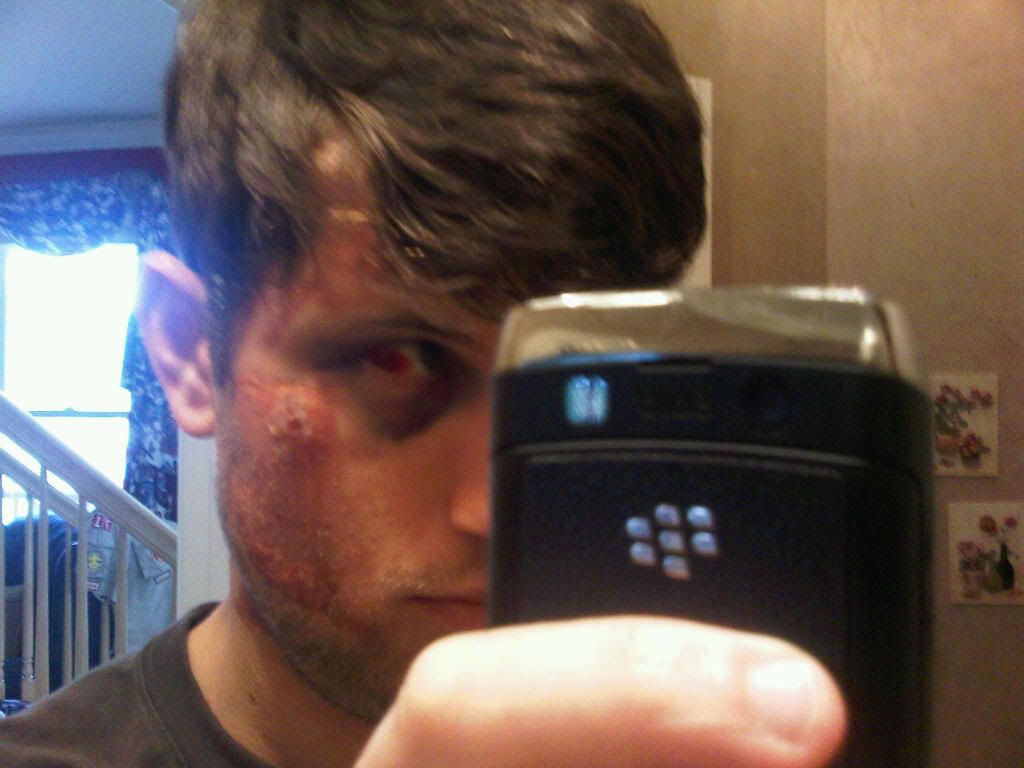 Crit in Tuscaloosa, rider in front of me wrecked after a left-hand turn at the bottom of a steep little downhill. It looked like he just lost traction on his rear wheel, and slid down right in front of me. I went head-over-heels over him, and landed on my head and slid on my face
Surprisingly, I don't even have any damage worth showing to my bike. We were probably doing about 35mph minus whatever last second braking might have taken off. Bent the derailleur hanger, scuffed the saddle and the handlebars, and tacoed the front wheel. I got the wheel back in true, but the spoke tensions are all over the place, I should probably go ahead and just replace the rim.
So, no harm no foul. But this did make me get off my ass about repairing my backup (identical) frame. I'll post progress pics this evening. It's almost done, and I think it looks pretty good. It feels solid, which is of course the most important thing. It's not going to be the prettiest job in the world, as I'm not going to bother repainting anything, just a quick clear coat to protect the carbon.