Well done for making a thread to liberate these magpies hidden treasures. I've wanted to do something similar for for a while but had no need for another bike (just downsized from 8 bikes to 4....)
And I'm damn interested to see how light we can go out of generosity.
On a serious note, weight is an absolute must
I am down in Notting Hill and you are more then welcome to use my scales to get a complete build weight. To make it more enticing I have
a couple of bits for you too although looking at how the bike is currently set up I would guess the stem maybe too long.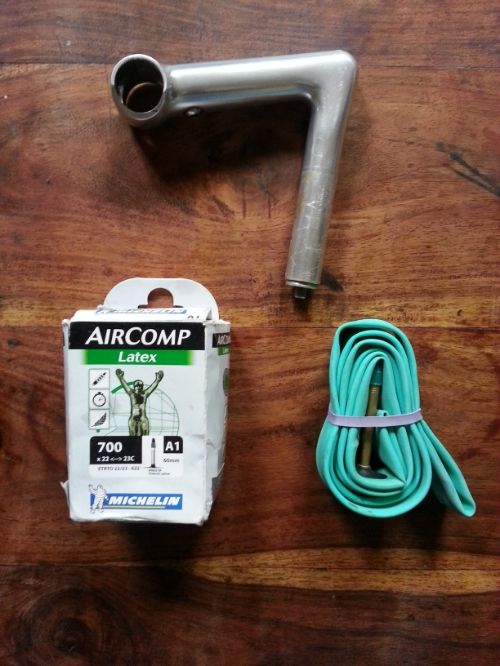 The stem is a 110mm Cinelli Record A1, it weighs about 240g, which is not bad for solid Alu (welded ti for this length is ~200g.) I don't want it because the radius on it doesn't allow me to slam it,
which voids the fit of my bike.... Otherwise it's a beauty and I got it for a steal.
The inner tubes are new. Relatively heavy at 90g but more importantly are latex, so they should save 2.5w per wheel on velodrome surfaces at approx 30kph and 50-100% on road surfaces compared
to regular butyl. I bought them then ended up going for lightweight butyl before fitted, since then have ended up with tubs...
Other then those bits I have a fair bit of carbon knocking about and will happy to give you some (the image below is of a 4.5kg spool) if you have any projects in mind, i.e. bottle cages ect. And I will
chuck you some resin too.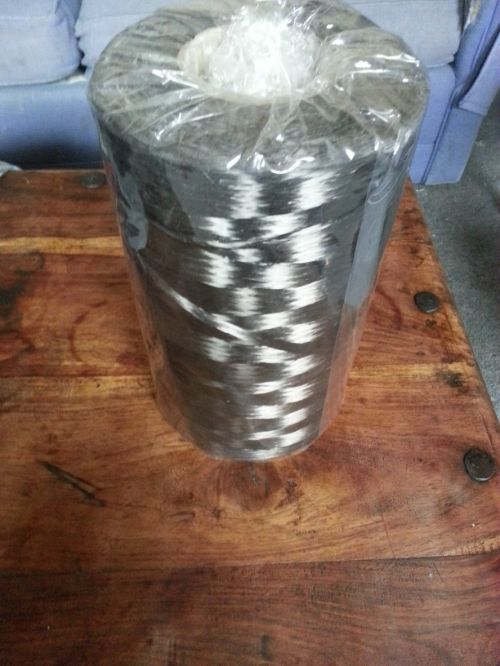 I will keep rummaging through my hoardings for more stuff and will head up to the studio to get my scale so I can give you some more accurate weights for the bits
.