Hi (first post here)
Interesting topic and one that I may be able to help with. I built something similar to race my local MTB series and part of it had to be cheap(ish) but also strong enough to last a race season. I also prefer steel to alu/carbon and resent spending mucho mula on a bike that will get wrecked during a british winter of racing.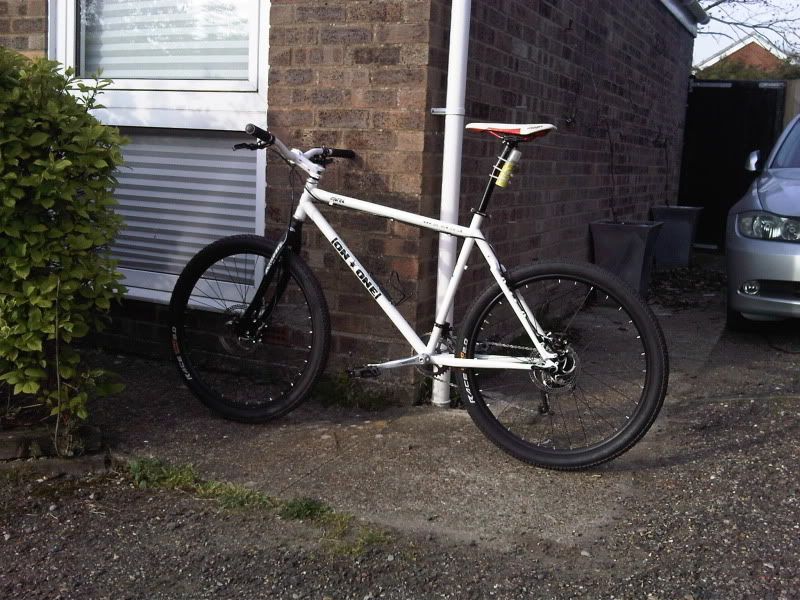 The above (if the link worked) is my new 20inch inbred which when weighed on my local shop scales came in at a smidge over 22lbs. Not amazing but pretty good for the cost/cheap steel frame/idiot building it. Spec as follows
Formula brakes
American classic wheels
King headset
Thompson layback seatpost
EA70 bars and EA90 stem
Middleburn Uno (for 1x9) with E*13 XCX
Slx shifter + mech
KMC chain
King headset
The wheels were £160 off a display bike from my lbs, as were the brakes. Obviously one-offs but there are plenty of second hand deals to be had. Seat post was one I had spare, king is pretty much an heirloom. I think as it stands all in, I'm looking around the £800 - £1000k mark although I'd need to sit down and work it out properly. I could loose at least another pound going to a better fork (Pro do a really light carbon one for £300'ish) and the tyres are non-folding so there's more weight to be saved there. I'd also recommend going 1x9 as you remove a load of excess weight that you'll not need given the type of riding you want to do. I'm also an ex-trials rider so that probably helps too!
For the record, it (with me on it) came second in our first race together this weekend just gone - bikes behind included a lot of carbon Scotts and Giants which made me feel very smug!