chazmtb wrote:
This baby has been with me for 4 years. Second owner. It's been relegated to the back of the pack but gets an occasional use. Contemplated selling many times but could never do it. To me it's the sexiest frame ever made. The Carbon logo skin is amazing.
What size is it? Medium/Large? What's your inseam or saddle.top - bb length?
Yeah I agree. They don't make them like they used to. Still keeping my SL 5 years since new. Only added a red Cento1 SL and currently the frame hanging in bedroom lol.
But recently, last year, added another superleggera... after many changes, itso back to shiny components as pictured.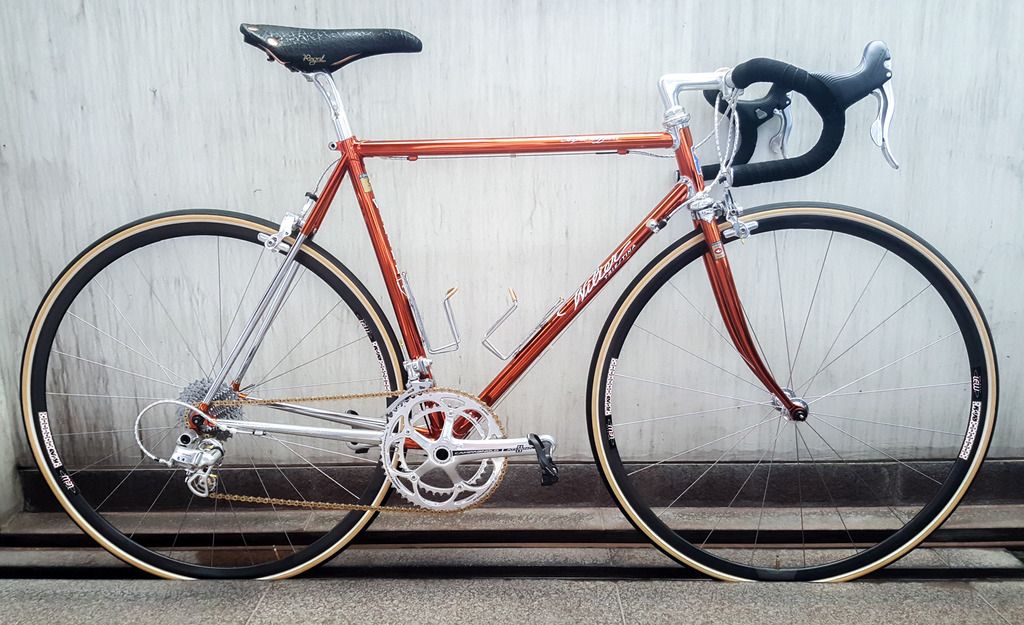 *excuse the camera phone.