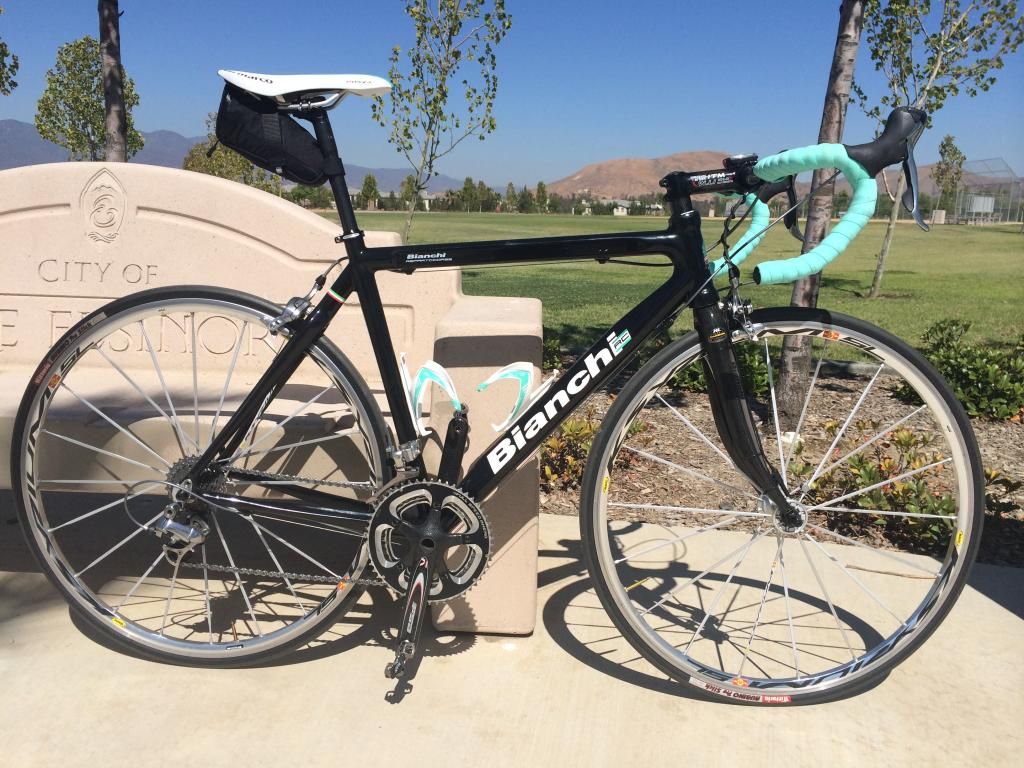 Heres mine 2004 XL Carbon im new to the site and not exactly a weight weenie at around 17lbs.
the original paint was pretty worn so I stripped it and painted it black with new replacement decals.
I don't plan on going full weight weenie but might upgrade the stock carbon seatpost and forks. Maybe some Jagwire celeste cables. The San Marco saddle has celeste on top.
I have XTR mtn pedals because I can get in and out of them easily and I prefer walking in mtn shoes over road shoes. I know their a little heavier but I like them and I have a matching set on my 29er.
Full Dura Ace and FSA Crankset