Whats up people. My frame just came out of the paint shop and wanted to show the result.
I've always been a fan of Martini Racing so decided to repaint the frame with those colors.
I didn't want to do a full white paint job. I prefer black for bikes.
My inspiration were Lancia delta integrale in black and the new Porsche 918.
I will be picking it up this Saturday and maybe built this weekend.
here is what the build looks like:
Fork: edge(enve) 2.0 road
Shifters: 10 speed record with white hoods
FD: super record(2010) 32mm with 10speed chorus cage
RD: super record(2010)
cables: stock campy ultra low friction for shifting
aican superlight for brakes
Brakes: super record
Crank: record UT (2010) 52-39
Bar: deda zero 100 42c-c
Stem:deda superleggero bob 10cm
Seatpost: deda superzero cut to size, pop yokes, lightened cradle painted black.
Saddle: Tune speedneedle covered with white leather.
bottle cages: super record
Pedals: speedplay X2
wheels are reynolds solitude debadged. Soon to have 45mm deda elementi carbon clinchers.
QR: Tune
tires: challenge criterium 320 clinchers
here is a sneak peek of the paint job.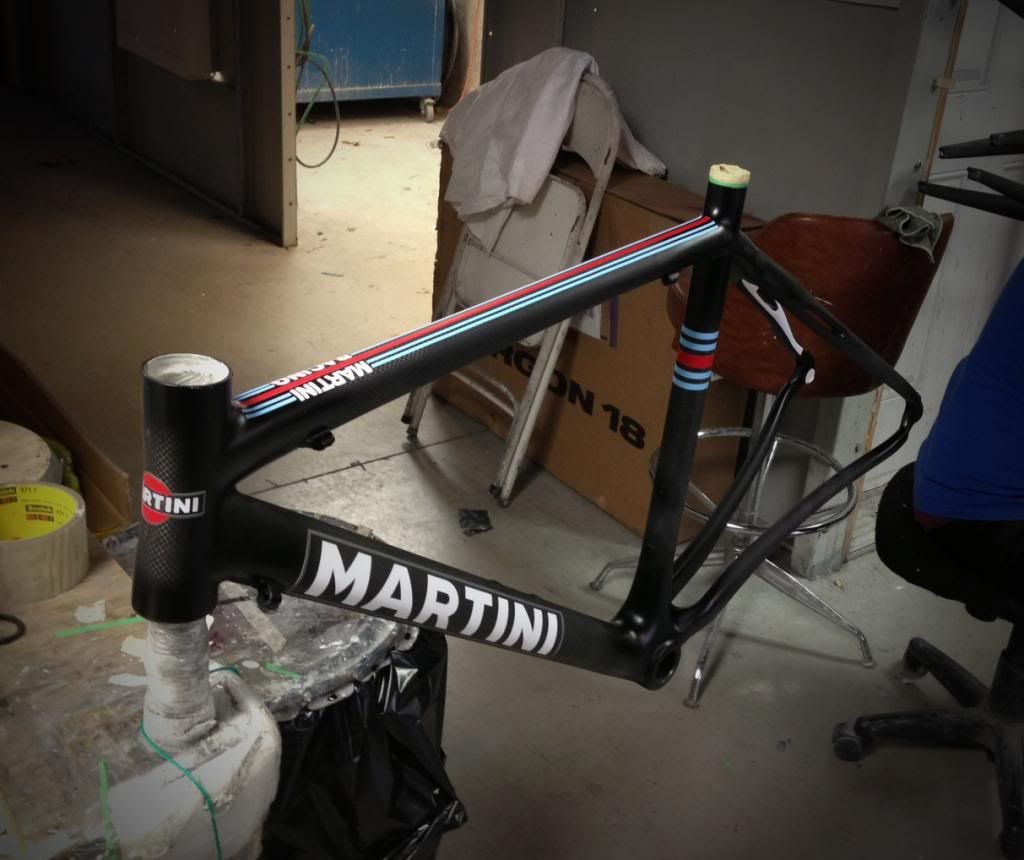 Finished bike.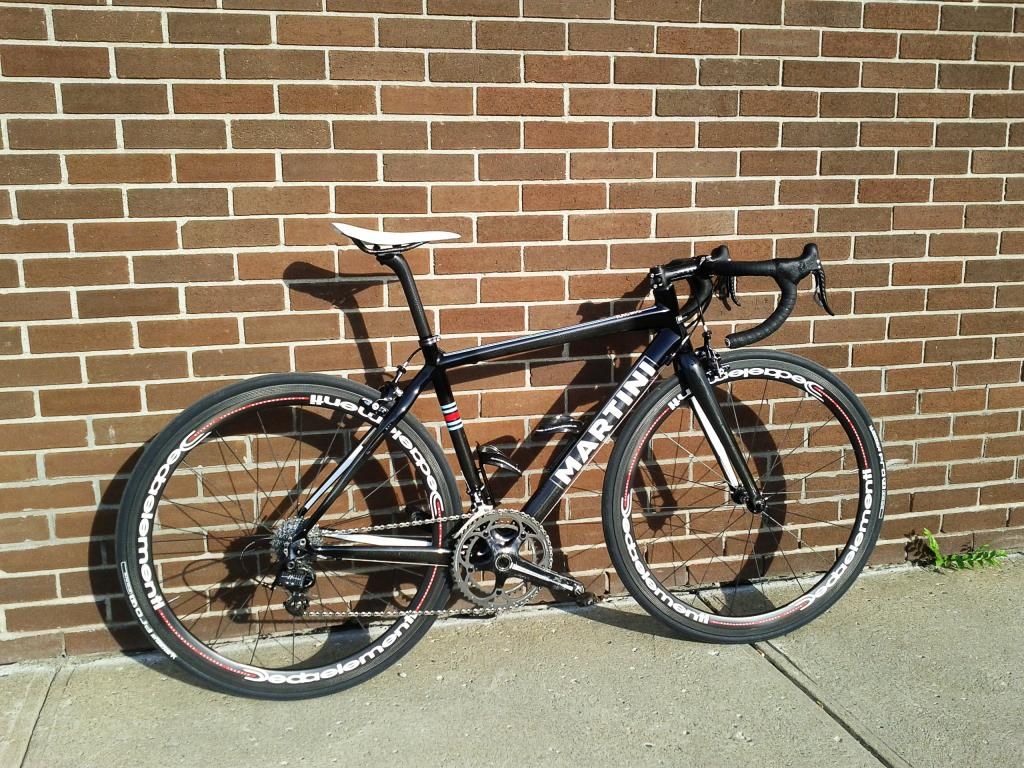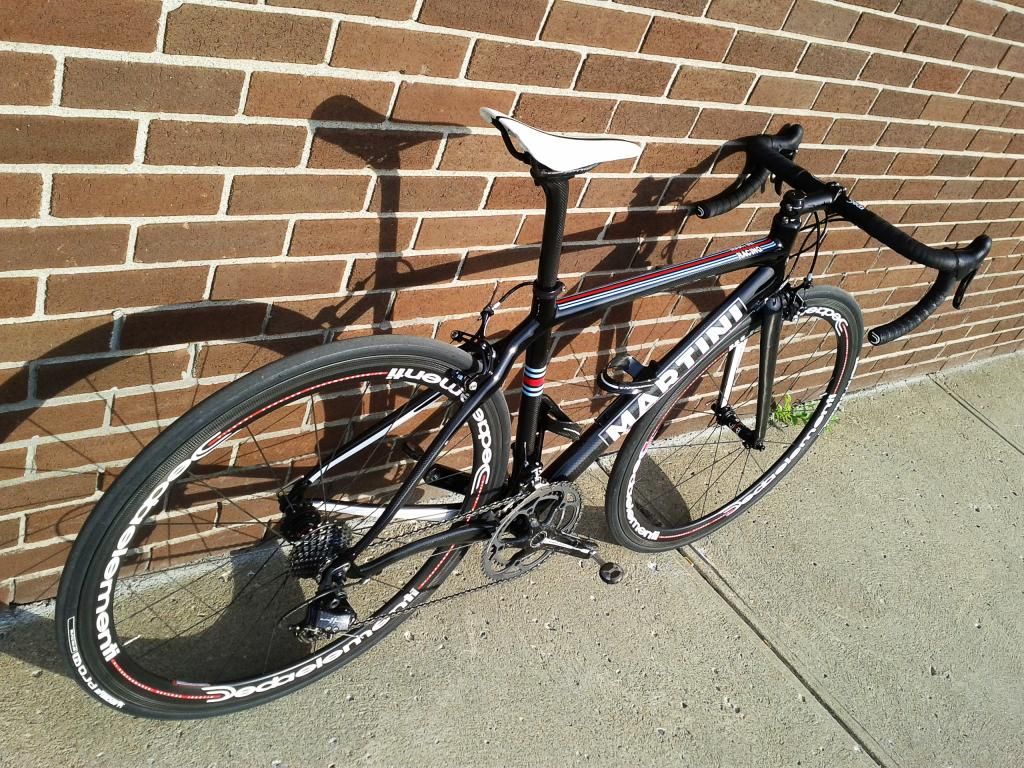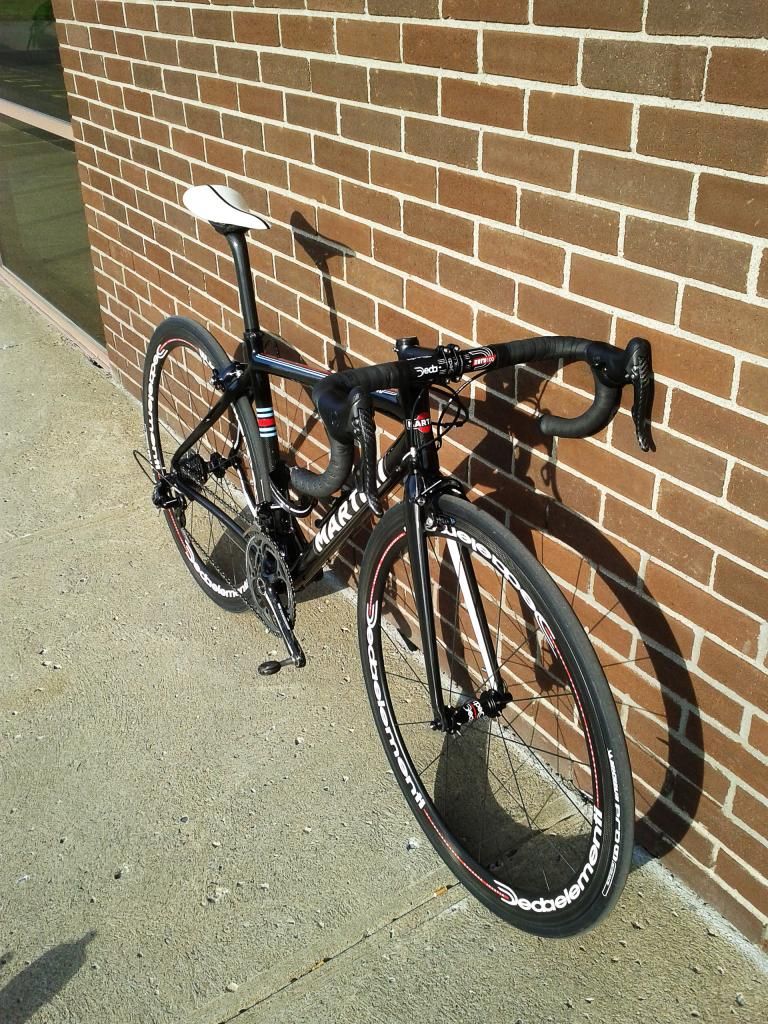 individual bike parts weight:
Frame: Spez roubaix custom painted 1033gr.
Fork: edge 2.0 cut to 187mm 315gr.
Headset: campagnolo record incl. cap and bolt 34gr.
seatpost clamp: stock clamp with titanium bolt 14gr.
Seatpost: Deda superzero 27.2mm tuned 135gr.
Seat: Tune speedneedle with leather cover 102gr.
Stem: Deda superleggero 10cm 107gr.
Bar: Deda zero100 42c-c 264gr.
Bartape: Deda cork uncut 37gr.
bottle cages: Campy super record 54gr.
Brakes: Campy super record 272gr.
Front derailleur: Campy super record 32mm with chorus cage 85gr.
Rear derailleur: Campy super record (2010) 174gr.
Crankset: Campy record 11sp. 52-39 usb bearings 621gr.
Chain: Campy chorus 11 speed uncut 250gr.
Shifters: Campy record 10speed with hoods 306gr.
Cassette: chorus 12-26(record 23-26)with lockring 215gr.
Wheels: Deda elementi Wd45CLL 1470gr.
Inntertubes: butyl tubes 168gr.
Tires: Michelin pro4 race 425gr.
Pedals: speedplay X2 196gr.
Tape: wheel rimtape 12gr.
bottom bracket: Campy super record 52gr.
skewers: Tune 52gr.
headset expander: tuned token 22gr.
complete bike weight built: 6667gr.