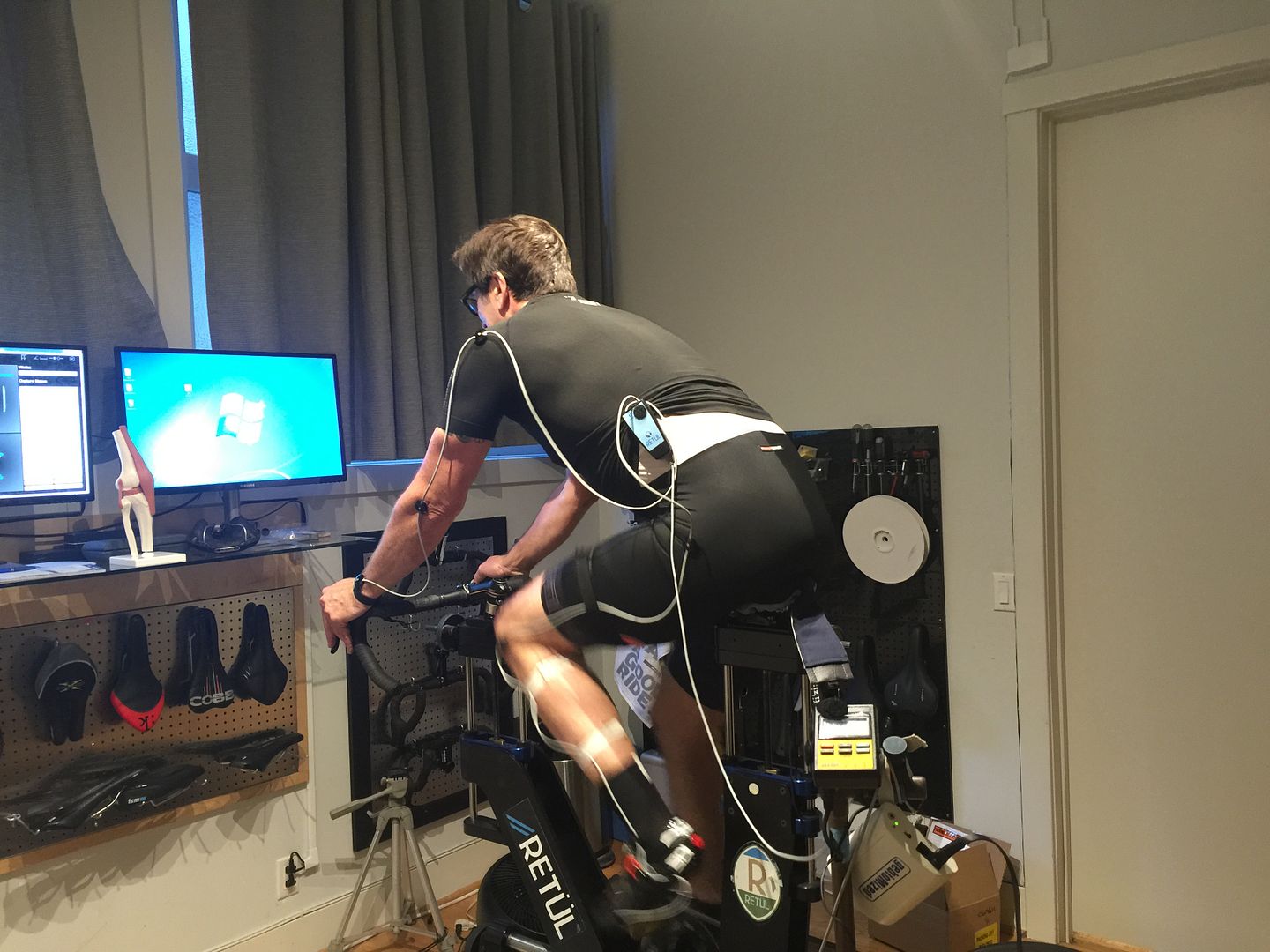 So had a Retul fitting. Last night at Bespoke in San Fran.
1) my lame attempts at souplesse were creating some less then optimal ankle and knee angles. Need to drop the heel. Appearently I'm pretty good at the biofeedback thing and had a good feel for it by the end, so I should be able to work on it on the bike.
2) imbalances between my right and left sides - need to work back in walking lunges, Bulgarian split squats and swings to strengthen and balance
3) stem was way too long, which I kind of knew, but was so lost trying different lengths I'm happy to know now.
My knee tracking was almost perfect so I can safely use Dara Ace and he suggested that I could go with the red no float cleats for a few more watts.
Besides that the shop is pure bike porn. Definitely worth it since it gives me solid things to work on that will both motive efficiancy and prevent injury. Looking forward to this weekends training.