Considering selling the frameset module (frameset, ,seat post, fork, brakes, stem, handlebar). Sz. 56
Absolutely love the bike but thinking of trying out the new Tarmac. This frame probably only has 300 miles or so on it at most.
I put about 80 hours of time into the design, hand cutting and placing each piece of tape, so it's been a labor of love of mine. Some of you on here may know how I like to customize and design bikes, so this is the latest one I have been using. The entire bike is reflective like you can see in the pictures and video's below and it also changes color depending on the viewing angle.
Was also clear coated by a factory Specialized designer and painter so warranty should still be in tact.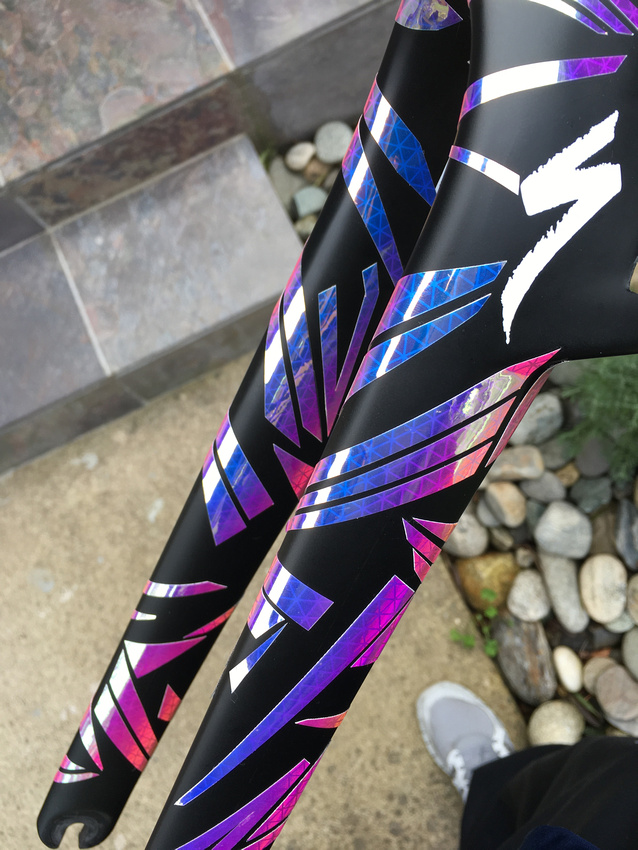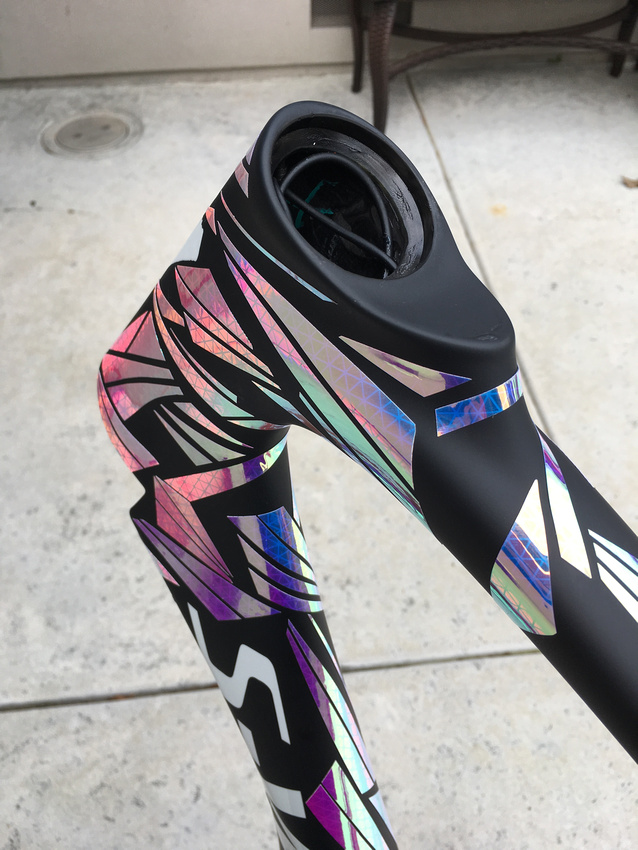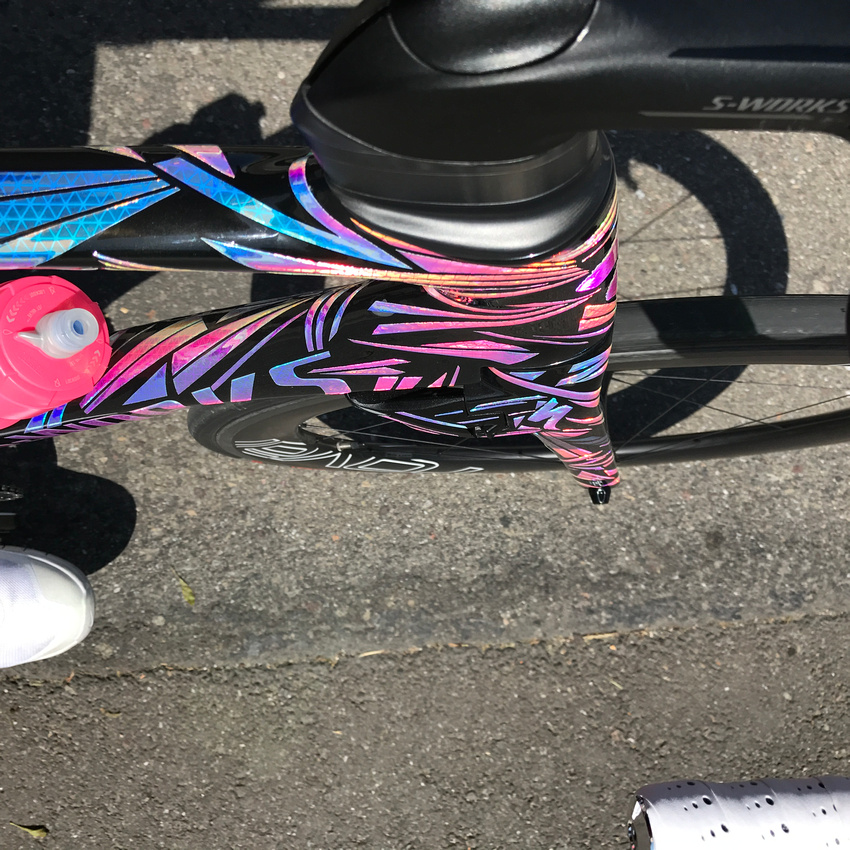 https://vimeo.com/206305008
https://vimeo.com/208181079
Looking for $6000 obo. Located in Bay Area.