I have for sale a 2011 Cannondale Lefty PBR 29er, 90mm travel, including manual. Weight according to my scales is 1410g.
This fork is in used condition, cosmetically it is average-fair, has the usual amount of cable rub (circled in red) and the odd stone chip, the decals are a bit on the scruffy side. The fork was used up until quite recently (last week of December 2013), everything worked fine, it holds air, works through its travel smoothly and the lockout & rebound control work, I did in fact give it a mini-service just before taking it off, this included re-lubing the stanchion, cleaning the oil filter and re-setting the bearings, it did maybe 23mi after the service before I removed it from my bike. You are buying in "as-is" condition.
Some things to note -
1. I am the 2nd owner of this fork, I do not know how long the previous owner had it for, how many miles he did on it or what bike it was used on.
2. The fork is badged as a "PBR 29er" with 90mm travel, however, I used it on a 26in bike. I believe that all Leftys from 2010 onwards up to 120mm travel are the same size, they just use internal spacers to reduce/increase travel. When I did my mini service and resetted the bearings the spacers that would limit the fork to 90mm where not present, or not in the place I thought they would be according to the manual, I therefore suspect that the previous owner removed these spacers to give it a full 120mm travel, so be warned if you are going to use this with 29in or 27.5in wheels.
Here is a collage picture... if you want some more larger/detailed pics PM me, also if you have any questions feel free to ask.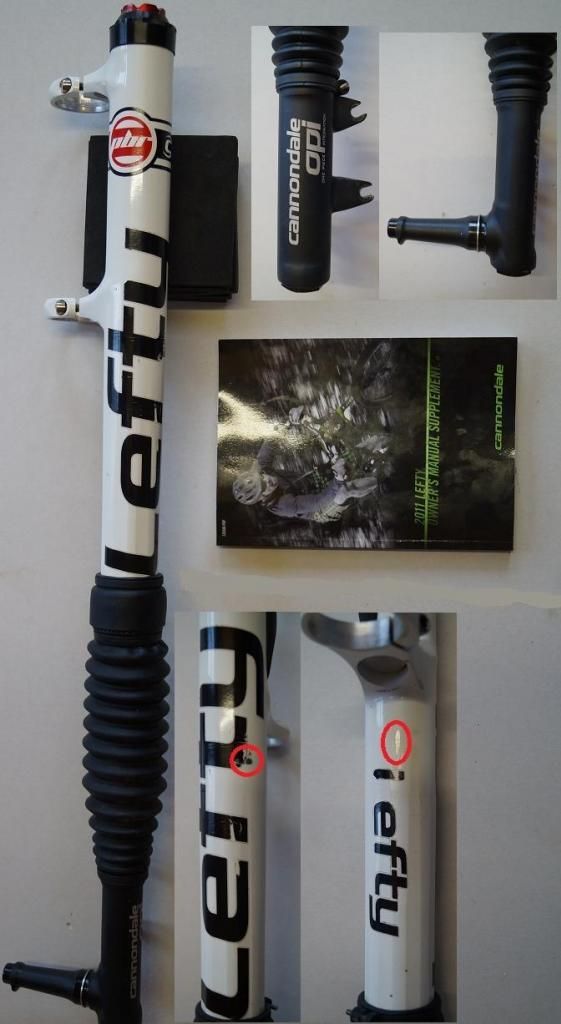 Payment by paypal or bank transfer, or by cash if you want to collect from Winchester, Hampshire, if you need it posted:
£345 incl postage in the UK
or,
£360 incl postage in the EU
I might consider posting elsewhere in the world so PM me
Am open to sensible offers