First up: Deda Zero 100 Servizo Corse seatpost, in the white color. New in box, never installed on a bike or had a saddle mounted. My new frames won't use this size, and it's not worth hanging onto until my Colnago eventually get refinished, so away it goes.
$100 including USPS Priority shipping anywhere in the US, buyer pays PP fees please.
Next up: Ritchey Superlogic, also 31.6. Has sub 100 miles of use, was installed with a torque wrench and carbon paste. Just not needed anymore, and before the next move I need to clear the F outta my garage.
Set up for metal saddle rails, but kits to install carbon rails are available from Ritchey.
$150 including USPS Priority shipping in the US, buyer pays PP fees please.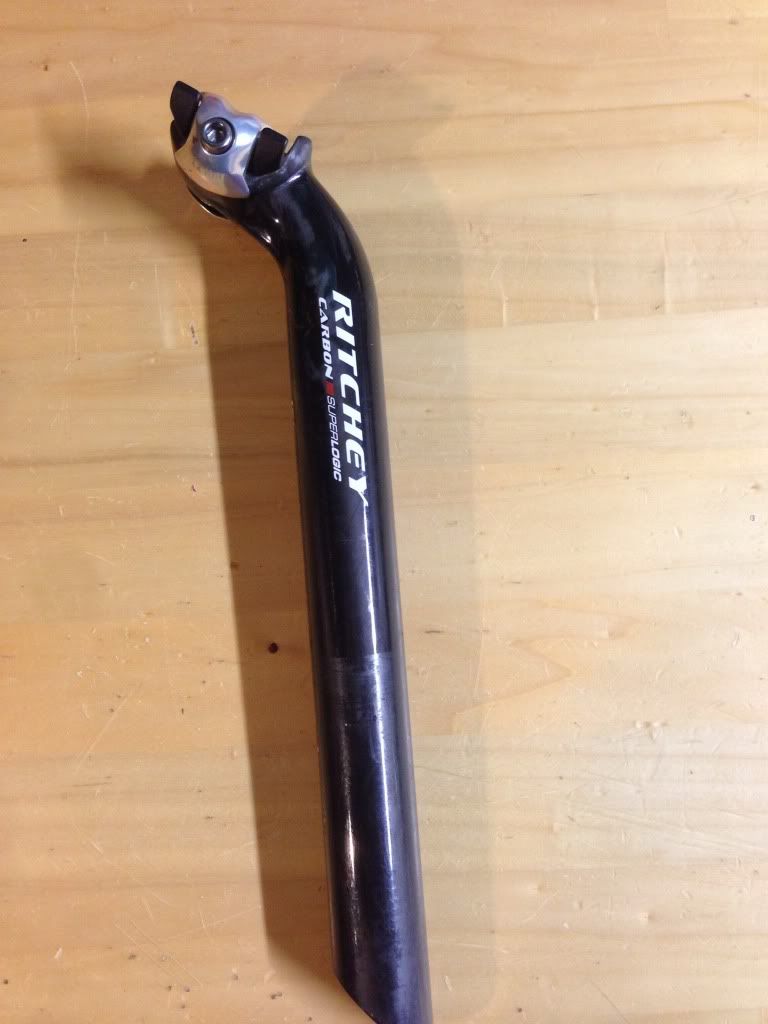 Any questions, please ask...