For Sale
I'm selling my Tacx Fortius Virtual Reality Trainer..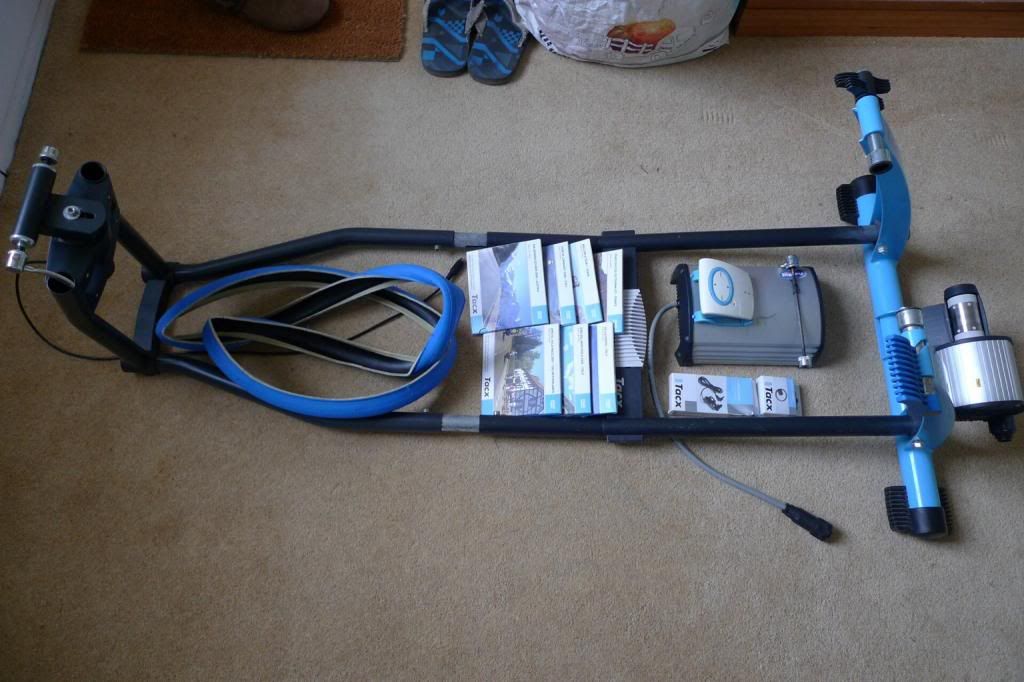 It's proved to be a fabulous trainer and has been both reliable and entertaining.
Signs of use obviously, in particular a little corrosion on the frame, but still in perfect working order and an ideal training partner for the Winter - particularly if your 2014 plans involve a European Sportive. You cannot replicate Alpine climbing on less IME.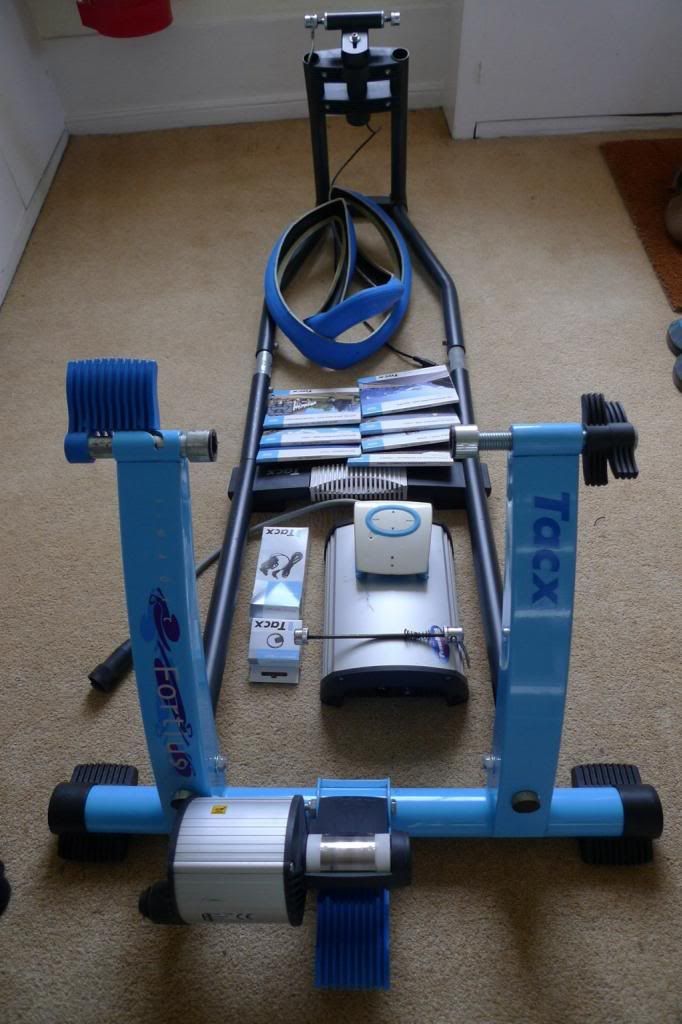 Comes complete with steering frame, new cadence sensor and magnet, Tacx TT tyre and all cables. I have new TTS installed on PC which I can supply and I have the older version on disc.
I also have the RLV's shown in the photos which will be available to the buyer.
Pickup really necessary as it's huge with the frame and quite heavy. I'm based just outside Maidenhead in Berks, England.
Asking for £300 for the lot including the RLV's The discs alone would cost you over £200 if you bought them and include some classic climbs and routes like Amstel Gold for more gentle days. I'm not interested in splitting this package at the moment. The trainer was originally over £1000 and even today will cost £600 or more. All parts are available as spares so future proofing is assured.