simon wrote:
do this in your garden, otherwise you're high after 15 minutes...
i used a plastic glove (...)
if you haven't glued the tubs yet: for me it was easier to apply it when the tub was alone, not glued onto a rim.
I've done the way you've described. Thanks a lot.
I read the pain you had with aquasure going on the rim, so I applied a "special curve" tape on the rim before gluing/aquasuring and i had no problem.
It look likes that (i took the tip from julmtb forum, not my wheels on the picture) :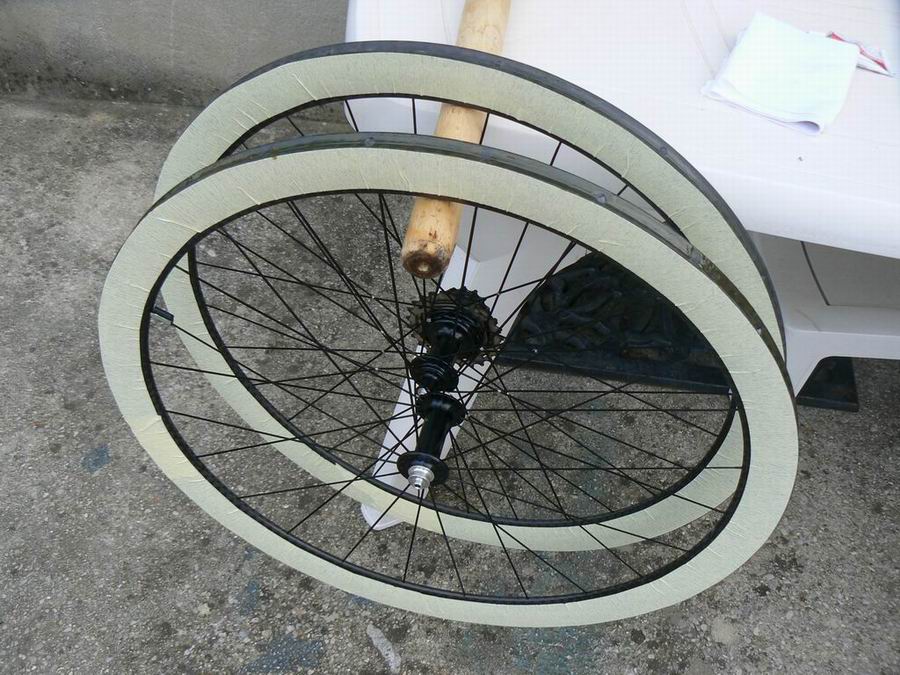 In fact it was just 1000x harder to put the tubular on the rim (the final 15 cms) than put the aquasure
If somes have real advices to put the tubular on the rim without destroying is arms, i'd glad to learn (i think it was more painful to mount that s*** than climbing the Rionda including the final gravel part
)