It started as a Diamant (Nakamura) hybrid, shimano XT 9-speed triple with tektro hydraulic breaks.
I had a few parts laying around from previous projects, so it ended up as a CX with Shimano 105 dual 10-speed.
This is my daily commute. I guess i save 2 minutes to and from work per day after the build
I have tried it four a week with 28mm 4-season tires, but changed to 2" maxxis today.
I think I will keep it as a gravel bike for now.
-20" Diamant Hybrid frame.
-stock(heavy) wheelset
-Shimano 105 STI 10sp shifters
-Shimano 105 Crank
-Shimano 105 rear derailleur
-Shimano cx70 front derailleur
-Shimano Ultegra Chain
-Avid BB5 breaks
-Cannondale C3 handlebars
-Cannondale C3 seatpost
-Bontrager 120mm stem
-Bontrager RL seat
Before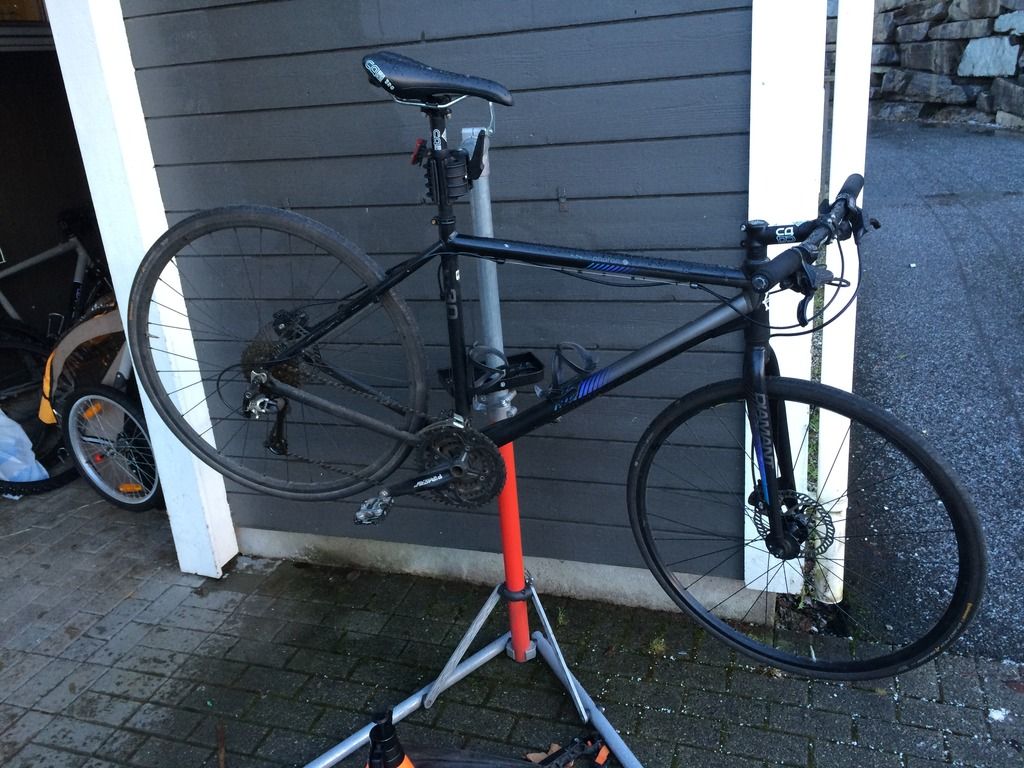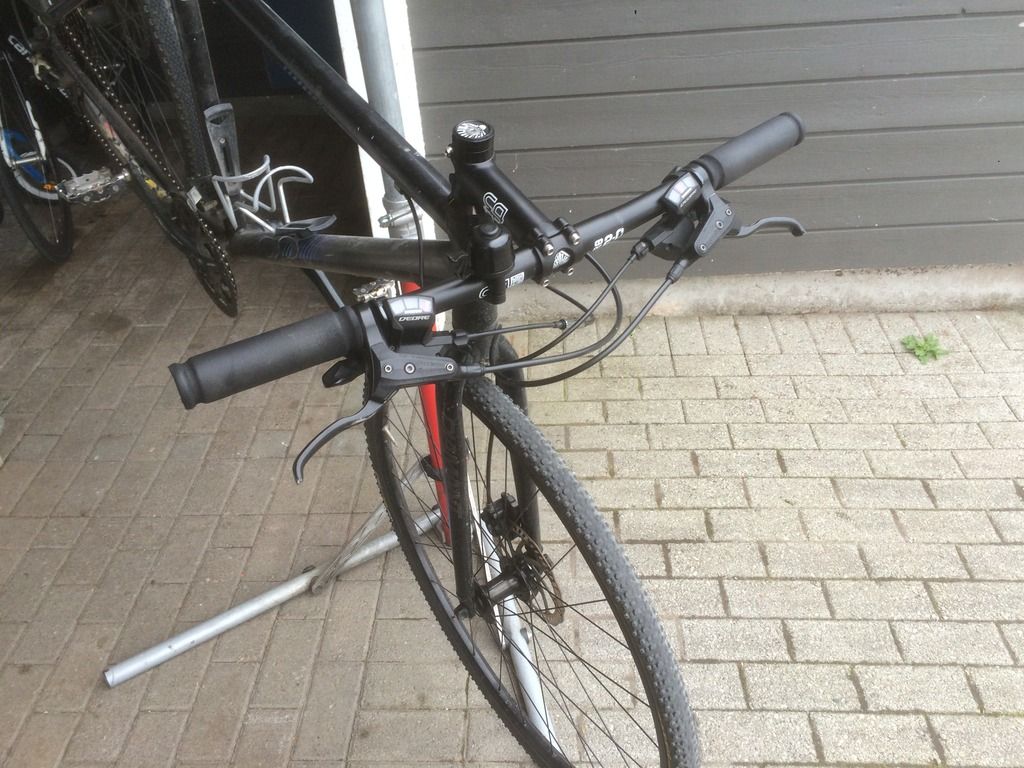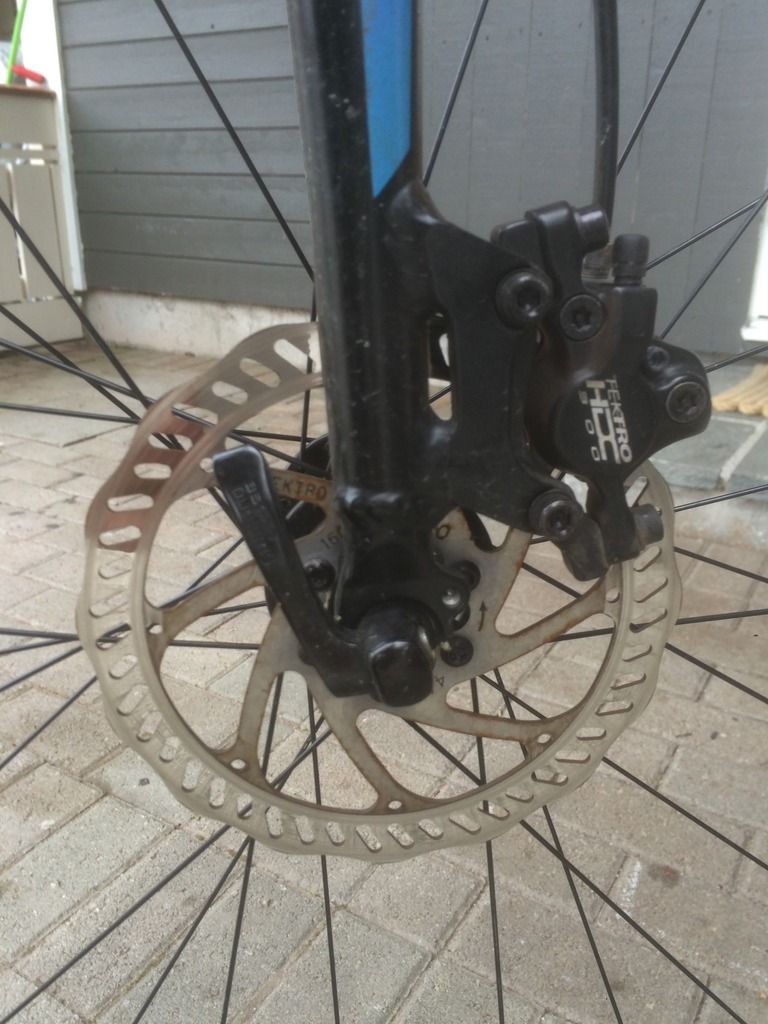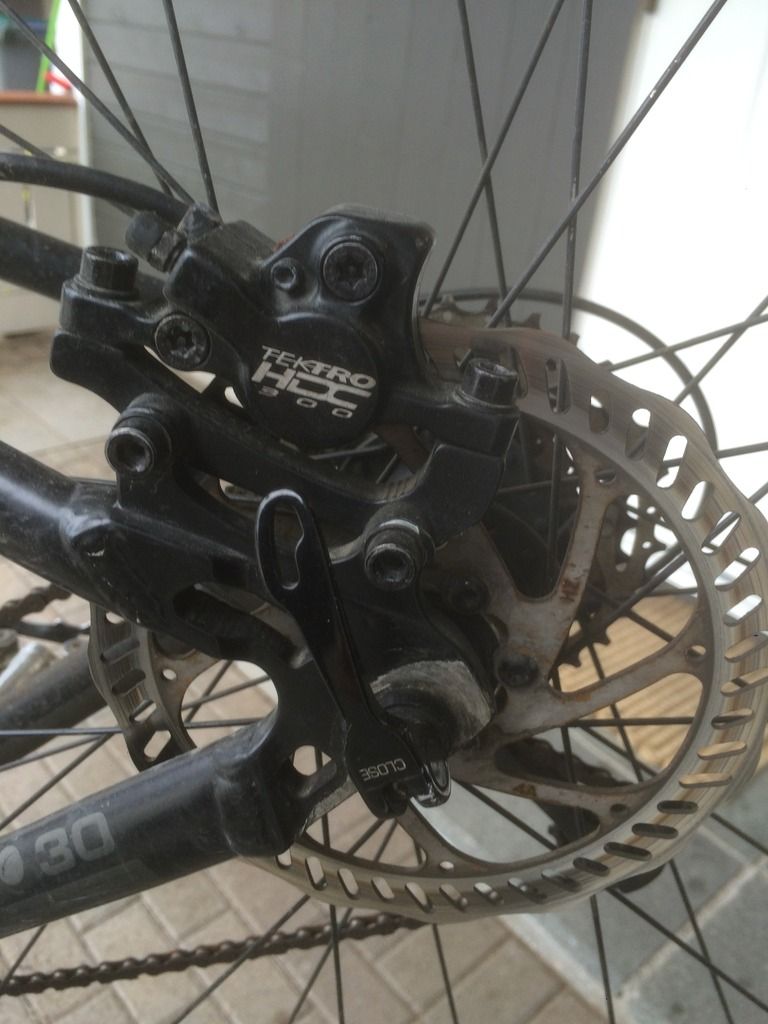 After:
clearance Clearance??
?