Hi Gents,
A first for you WW's:
In a about a week at the German Carbon Group Stand at EB we will show a 640g frame, complete with der hanger etc.
That is 87g lighter than the Cervelo Ca.
The framset (frame/fork/headset) weight is 931g. *
The frame has a BB stiffness higher than the SWorks Venge McLaren and is just as aero but with main focus being placed on lack of sensitivity to crosswinds.
It also has comfort value that is better than the Cervelo Ca, it's pf30 and is prepared for fully internal electrical or mechanical cabling.
Another salient characteristic of our frame(s) is that we take care that headtube stiffness is more closely matched to BB stiffness than the competition for a more coherent feeling/handling frame.**
I can't show you pics just yet, here's one from the build though.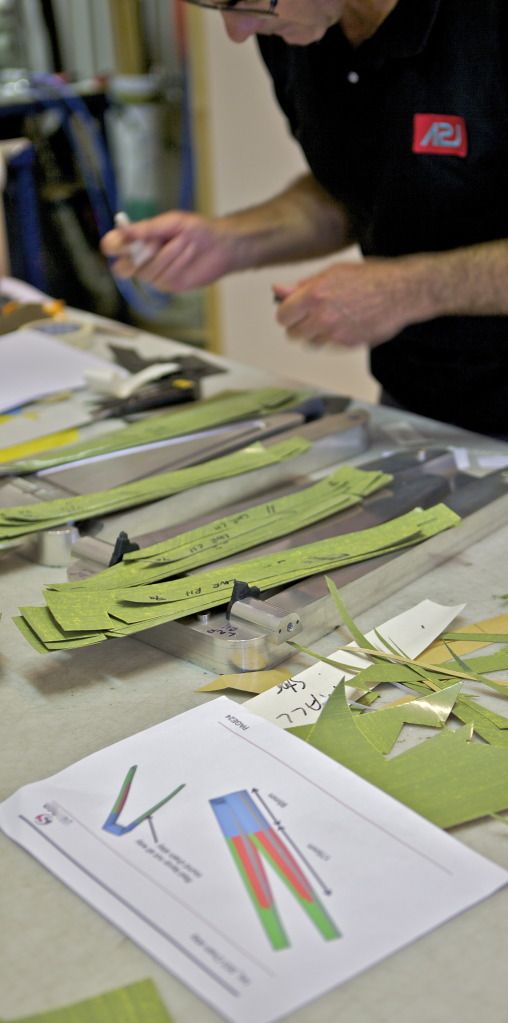 *(1085g Cervelo Ca, 1118g Ax-Lightness, 1145 Storck Fascenario0.6, 1148 Cannondale Evo)
** Our bb/ht stiffness ratio is 70% whereas most light frames have a bb that is 50-57% of the headtube stiffness.