KWalker wrote:
Just got the new 2013 Toupe- awesome! Fixed everything that was wrong with the old one.

Now has a full carbon base that doesn't flex, bigger channel, redesigned nose that is both wider and has a channel almost to the tip, they fixed the way the rear flares so it doesn't hit your hamstrings, it has a grippier cover, and finally doesn't have those terrible plastic bits on the rear.

Oh, and weighed in at 5 grams under for the pro version with carbon rails.
Good news on the terrible plastic bits is they were easy to remove, leaving you with a lot lighter saddle.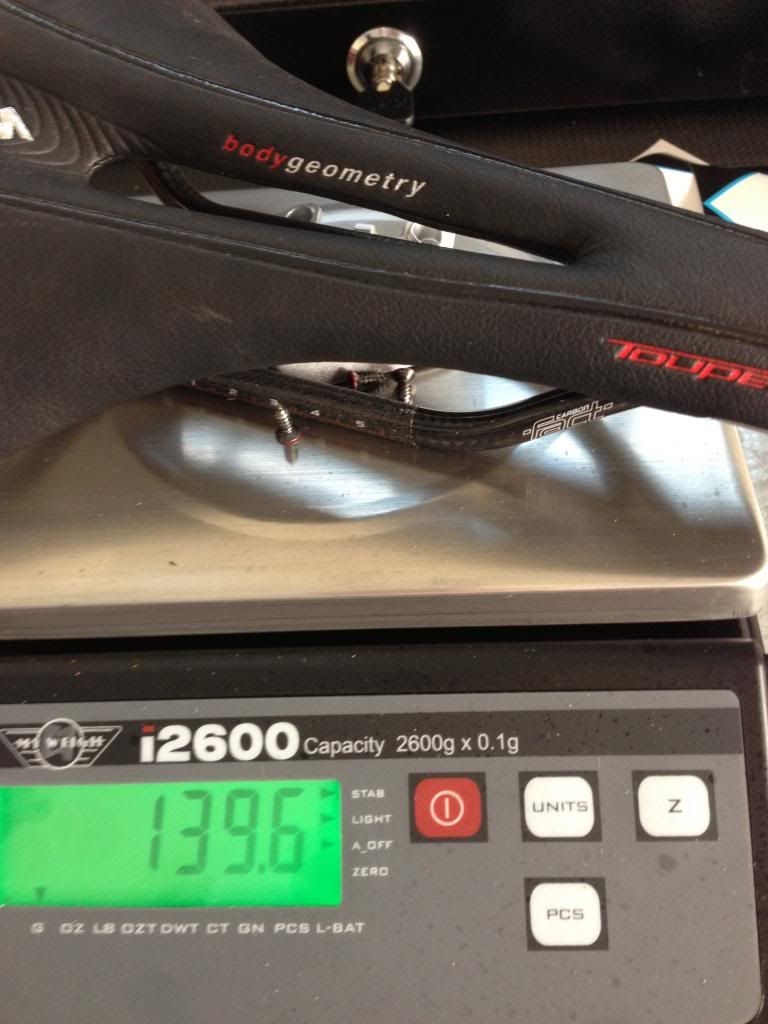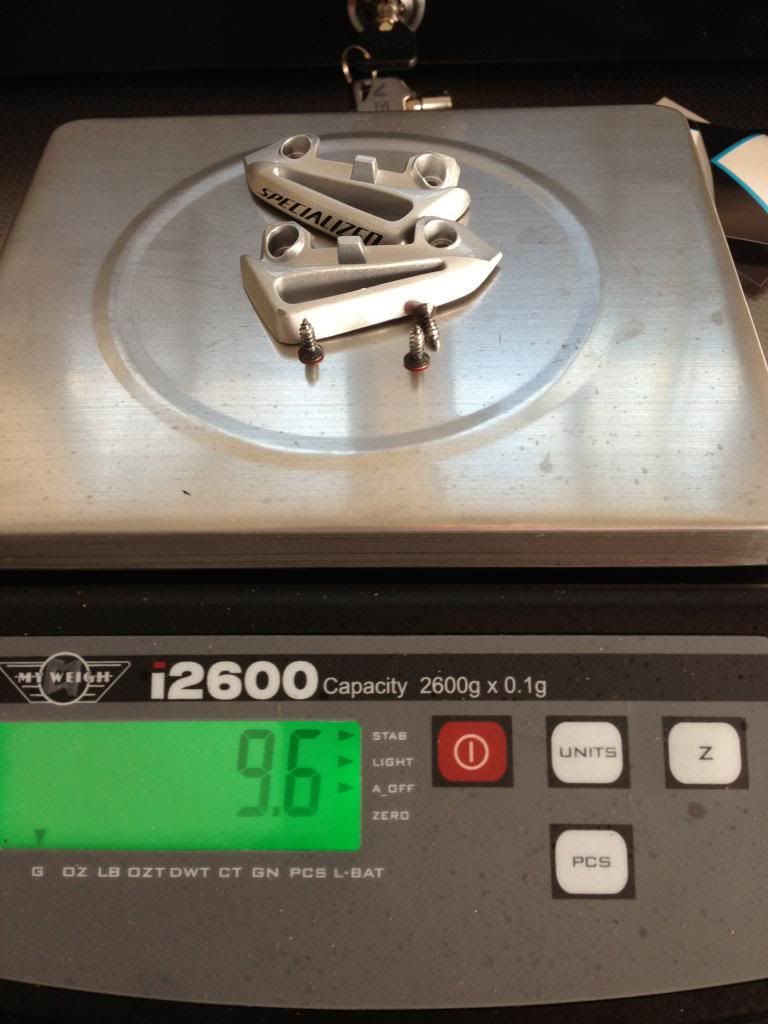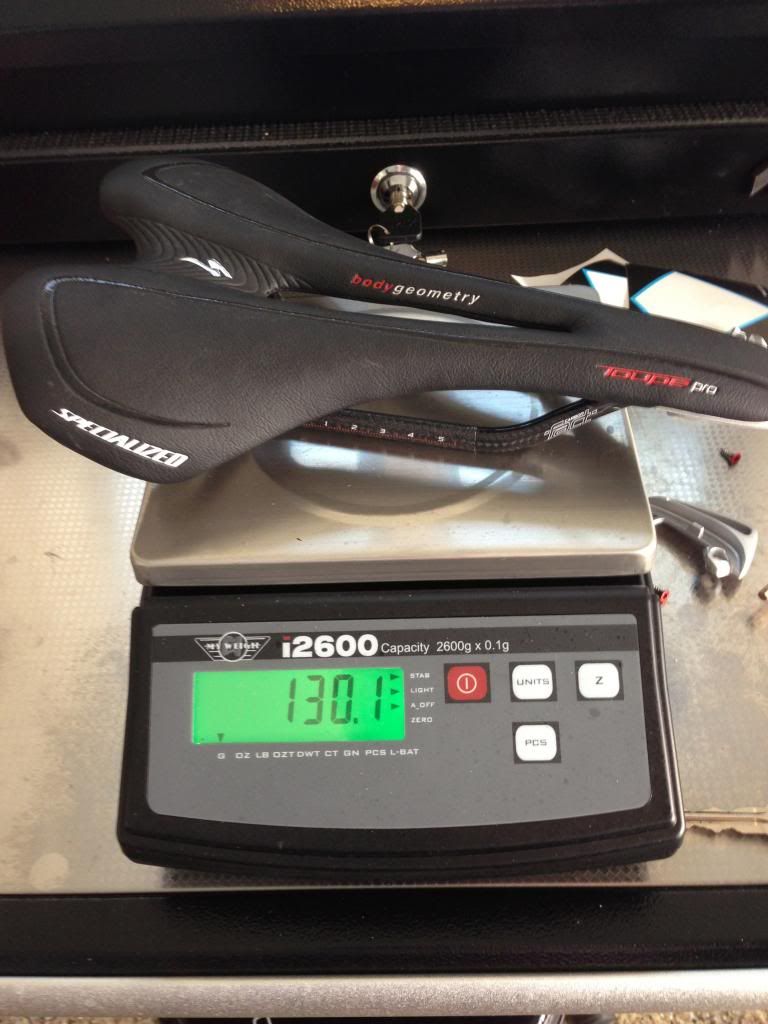 The new Toupe Pro is listed at 165g in the same size as the saddle pictured above. So in fixing all the other problems they added 30+ grams...