You have encountered one of my pet peeves. It's a really stupid irritating thing.
Campy supply their braze-on FD's with a
short
screw with a captive
curved
washer that is impossible to remove. But
their own
clamp has a
flat front
. So the screw only engages 1 thread.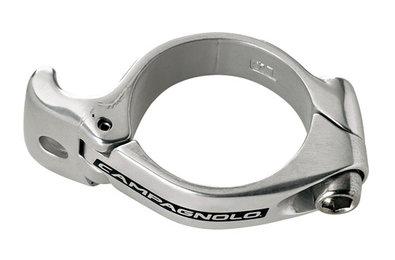 I have always just given up and used another screw. Campy is eccentric sometimes, but to supply a FD that won't work with their own clamp seems to me to be the pinnacle of annoyingness.
_________________
There's sometimes a buggy.
How many drivers does a buggy have?
One.
So let's just say I'm drivin' this buggy...
and if you fix your attitude you can ride along with me.
http://www.youtube.com/watch?v=GekiIMh4ZkM