Mize wrote:
I'm saying you don't need a banded magnet (it's not an accelerometer) on the crank arm - just a good rare earth on the head of the pedal spindle out of sight. Been using this for years.
We are talking about the Garmin 1000.
That one does not have a magnet but an accelerometer!
There is no longer a sensor unit on the chainstay, nor is there a magnet.
Quote:
The most interesting are two new magnet-less speed & cadence sensors. One is a speed-only sensor, and the other is a cadence-only sensor. They are also selling however a speed/cadence combo package – but that's simply the two individual sensors packaged together.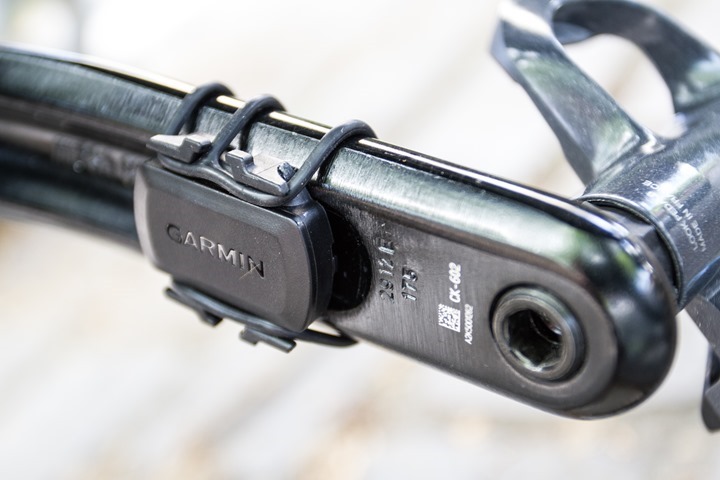 Traditional sensors have required magnets attached in addition to the sensors. These however use accelerometers to measure cadence and distance. Unfortunately, I didn't get a chance to poke at these in real life, so instead I have a bit of a confusing computer-generated image of how they look. Obviously, as part of my in-depth review I'll be testing them, and in particular validating the accuracy of them against magnet based units as well.