I thought people might be interested to see how I designed and built a weight weenie spider for a Specialized S-Works crank. So, I've shown some photos and brief descriptions below.
I purchased a used S-Works crankset from this forum. It had the graphics removed and both the carbon arms and the aluminum spider had been painted black. I decided that I preferred to see the carbon weave so I stripped the black paint off the arms and refinished them with a gloss clear coat. I loved the new look, but now the spider looked a little rough so I decided to strip the paint off of it too. Underneath the paint, the spider was a bit scratched. But more importantly, I found the stock spider too heavy (60g) and rather ugly. I'm not a fan of the specialized twisted shapes, and I don't like the combination of carbon arms and silver spider. So, I decided to design and build a new spider to reduce the weight and improve the looks.
First, I measured the original spider. Then I created a 3D solid model of the spider to establish a baseline for the new design:
Then, I created a new design based on the original geometry, but changing the style to better match my Extralite chainrings: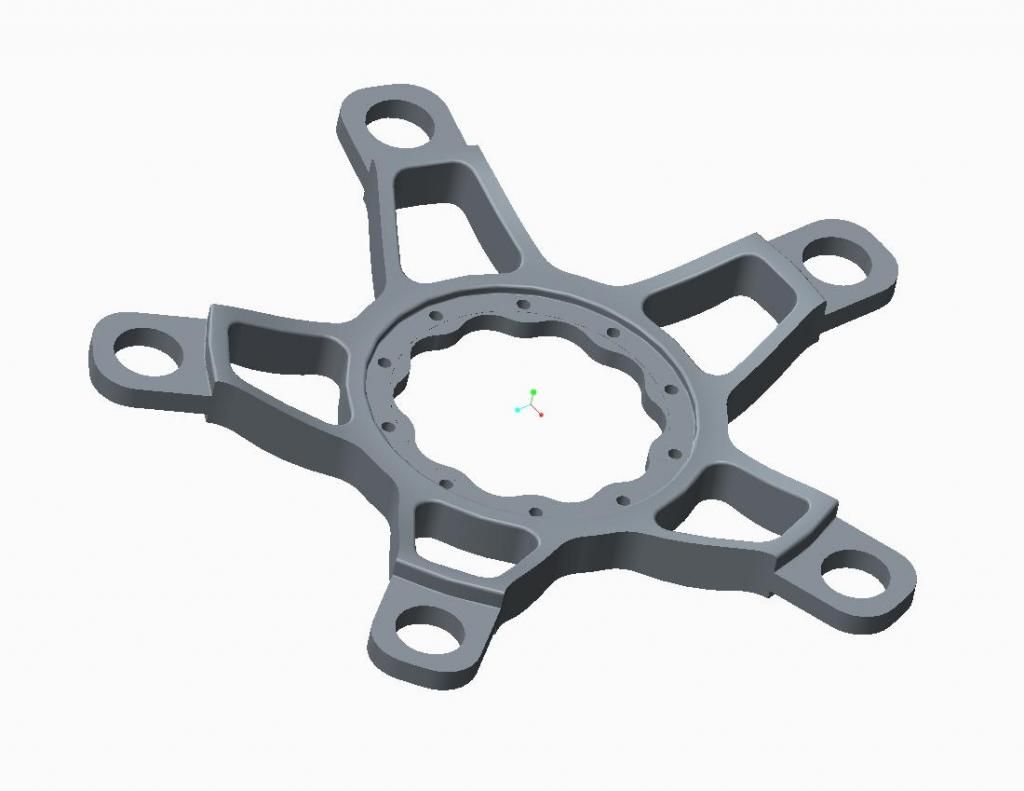 And I created a second design for comparison: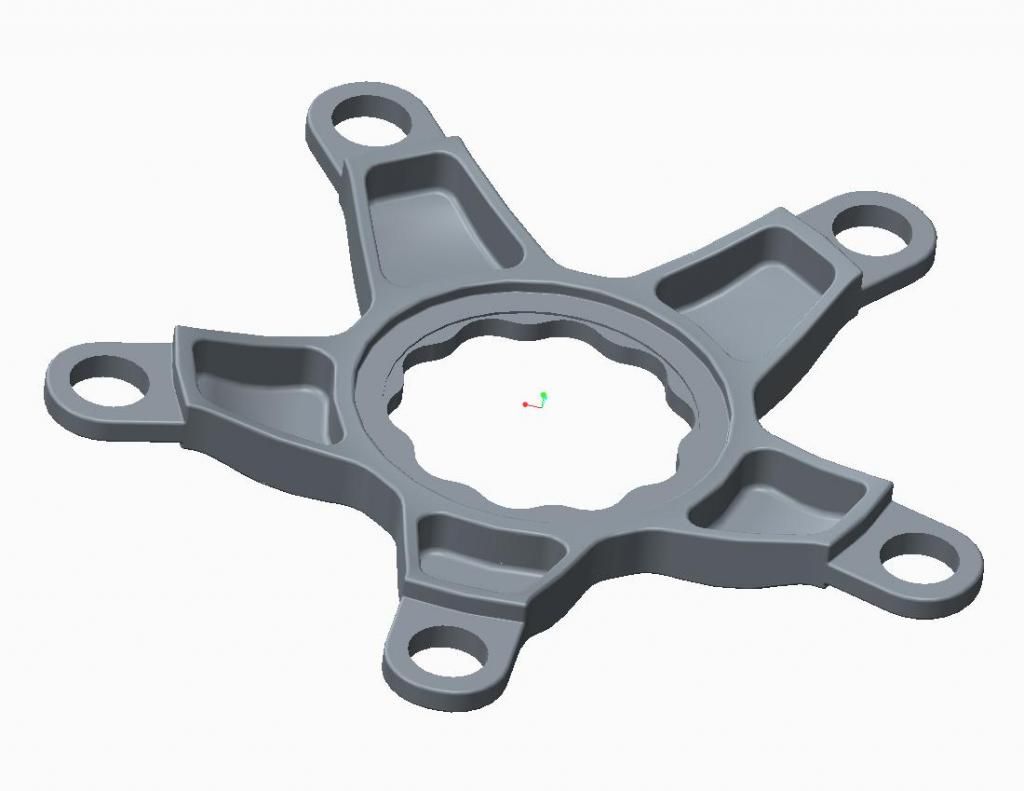 I refined the two new designs and found that both of their masses were approximately 40g. Next, I compared stress and deflection between the three designs. I used a torsion load due to the chain tension, and a side load due to shifting gears. The design with the open holes had significantly higher stress and deflection. That design would be much easier to machine, and I like the looks of it, but I decided to go with the stiffer design.
Next, I programmed the CNC mill to create the design: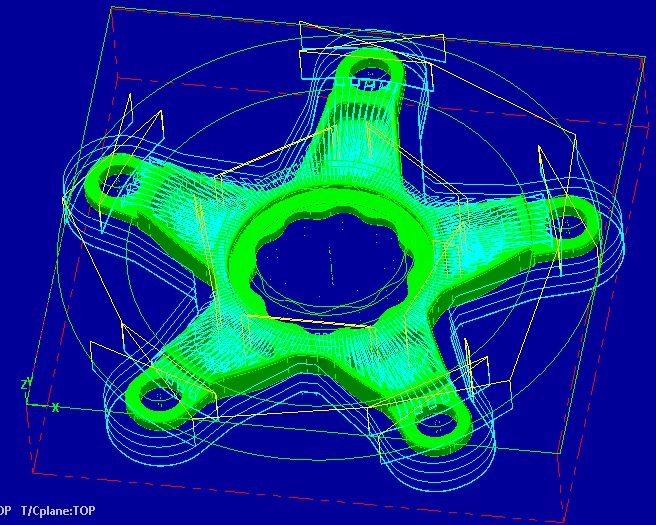 And machined the part: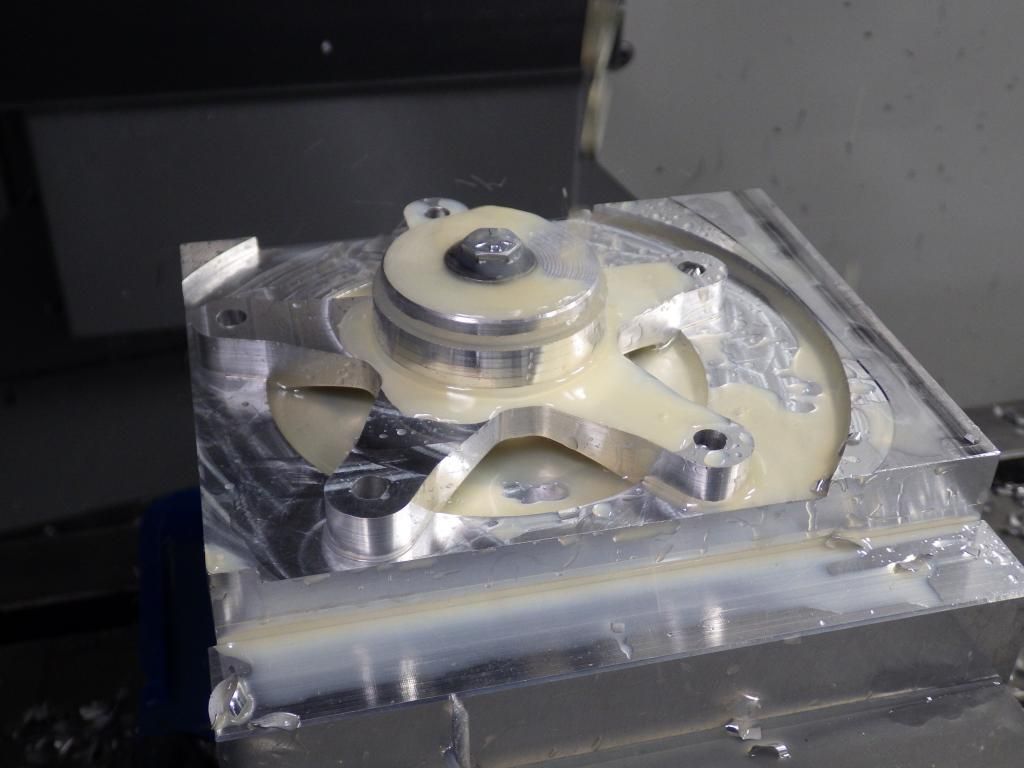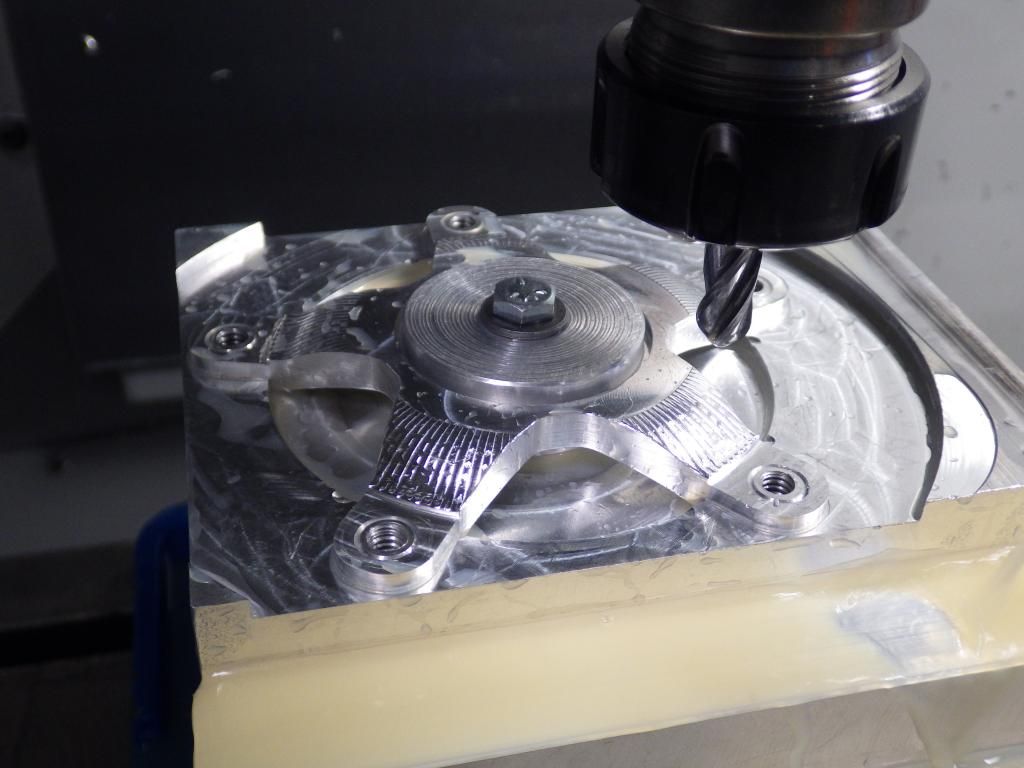 The part after machining: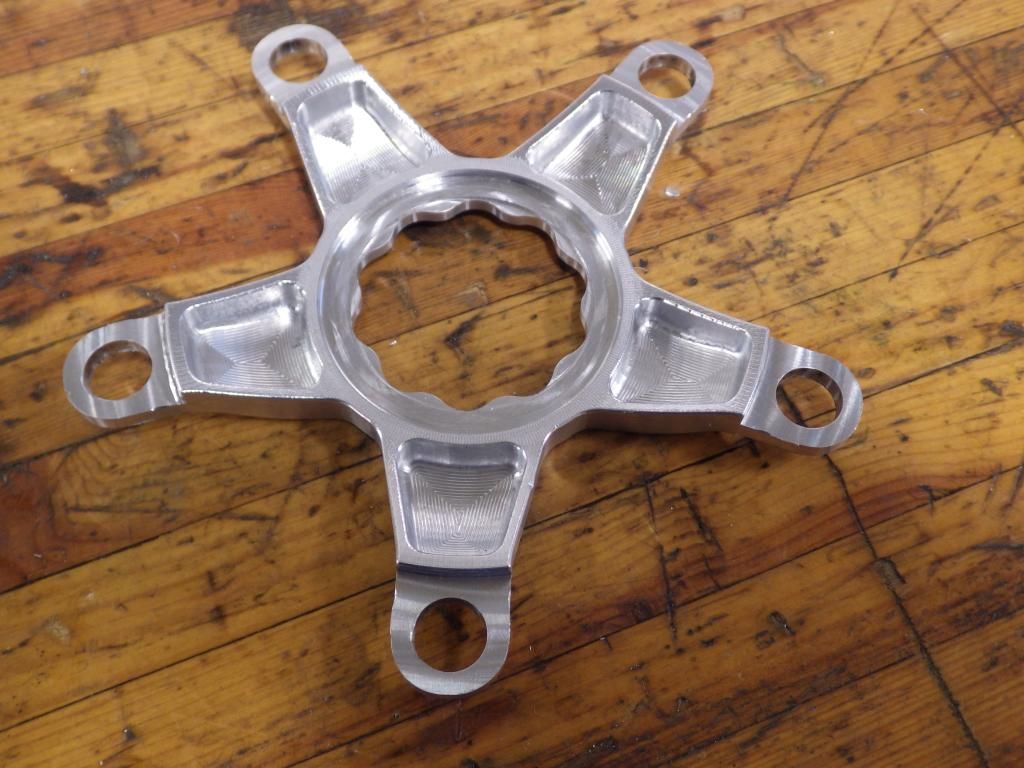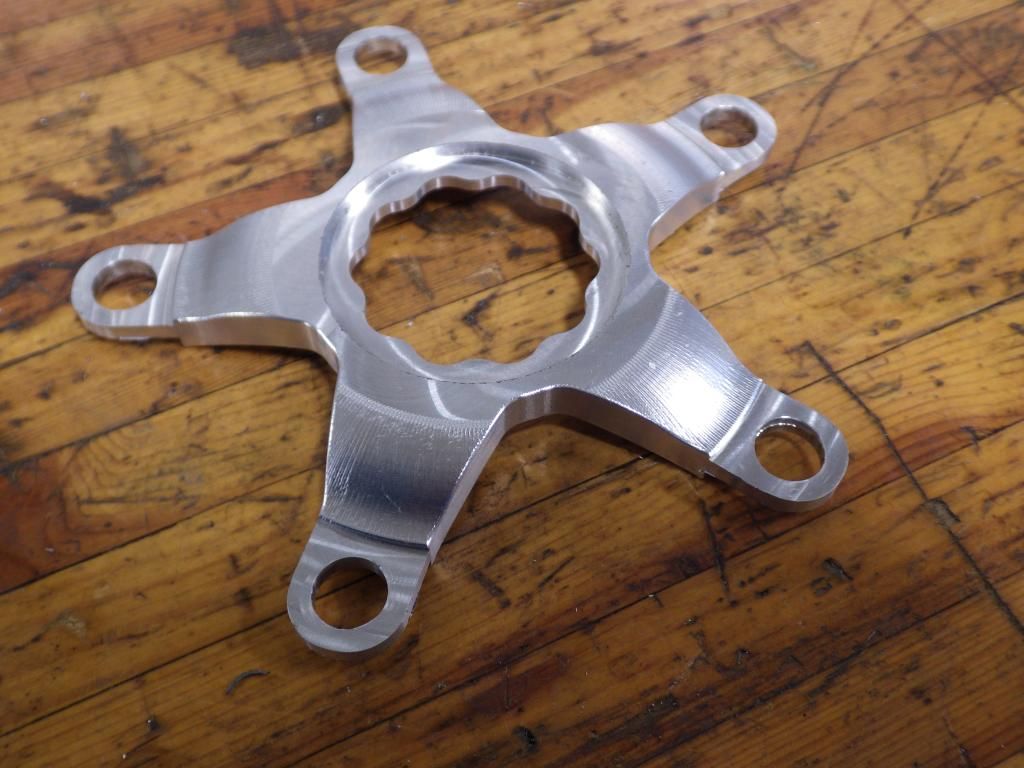 I polished everything except inside the pockets: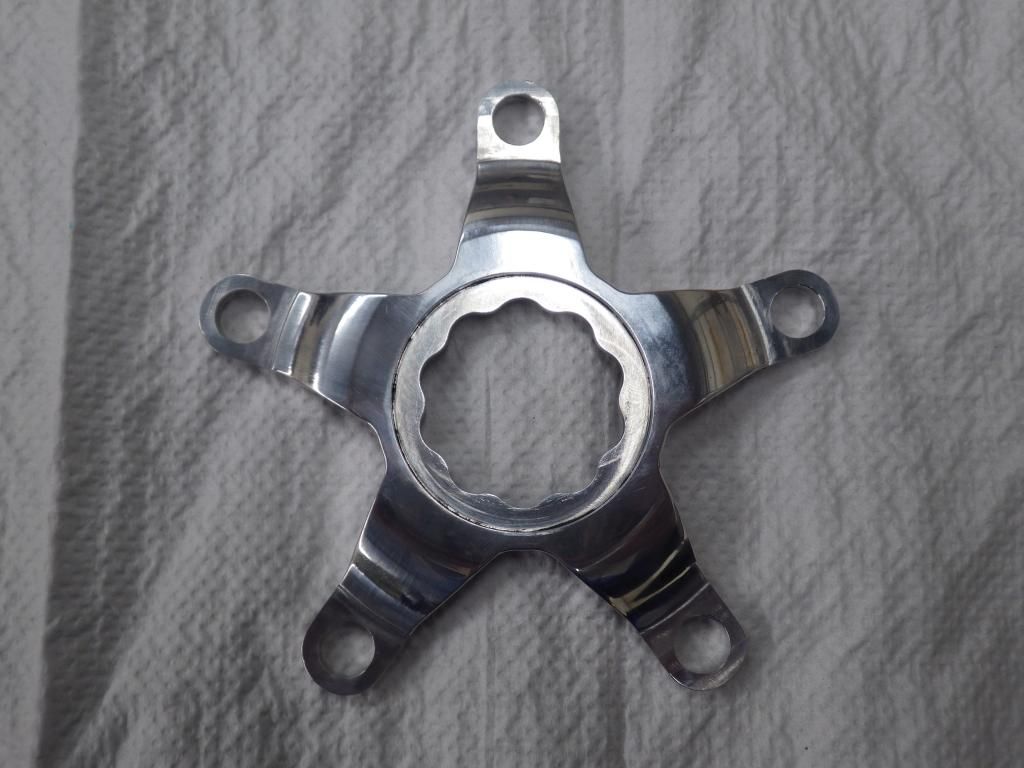 Then black anodized: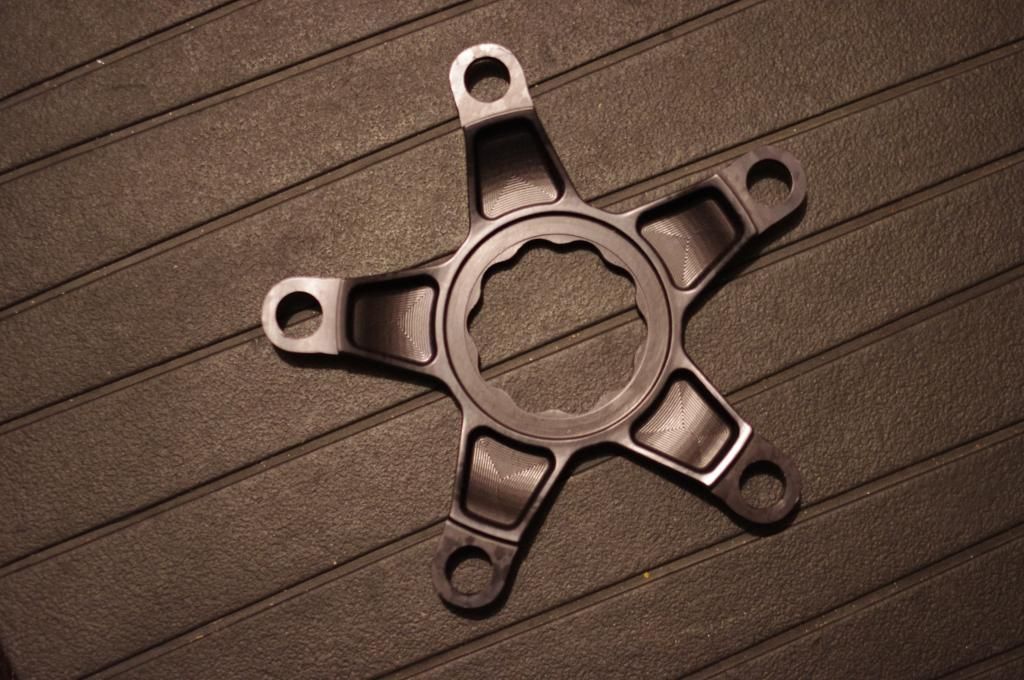 Final mass is 38g, compared to 60g for the original (sorry about the fuzzy photo):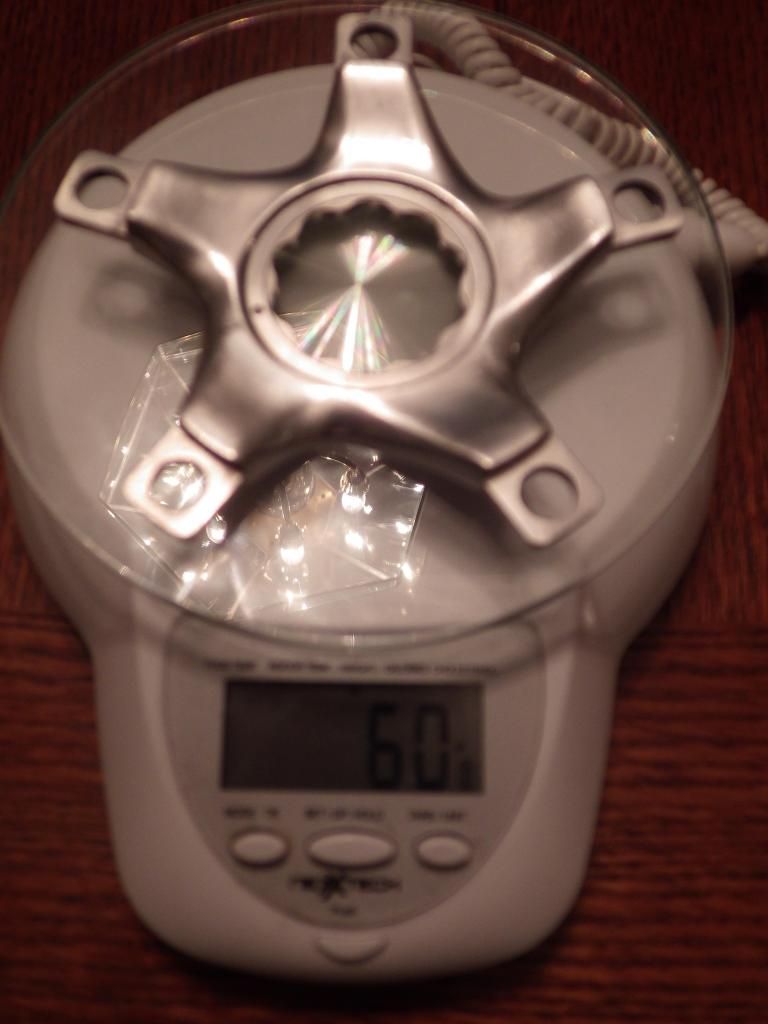 Here it is mounted on the crank and the bike: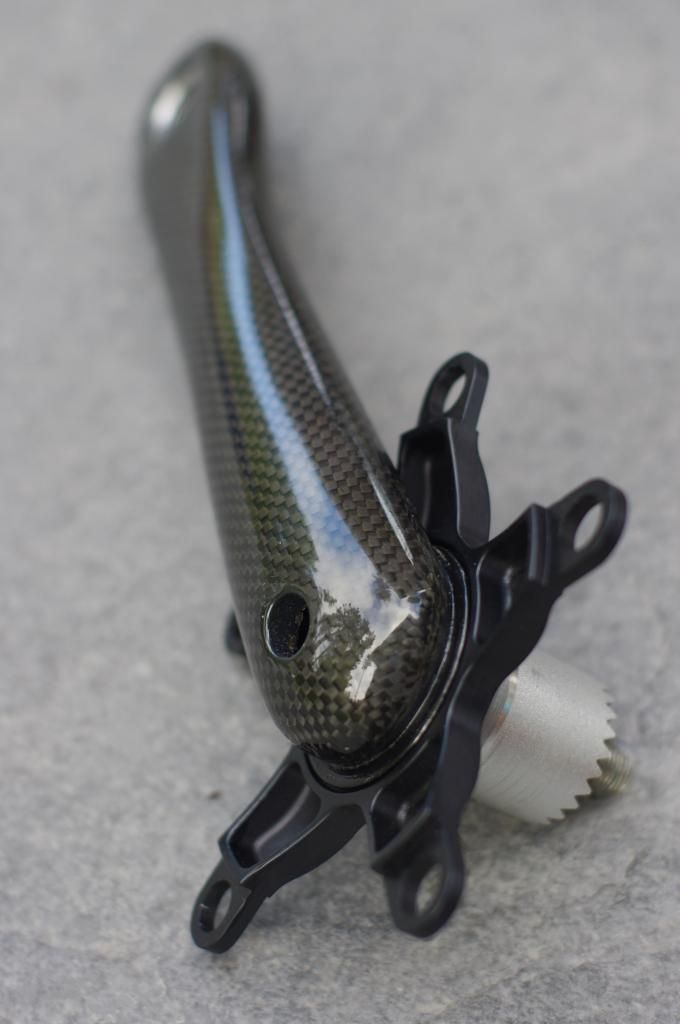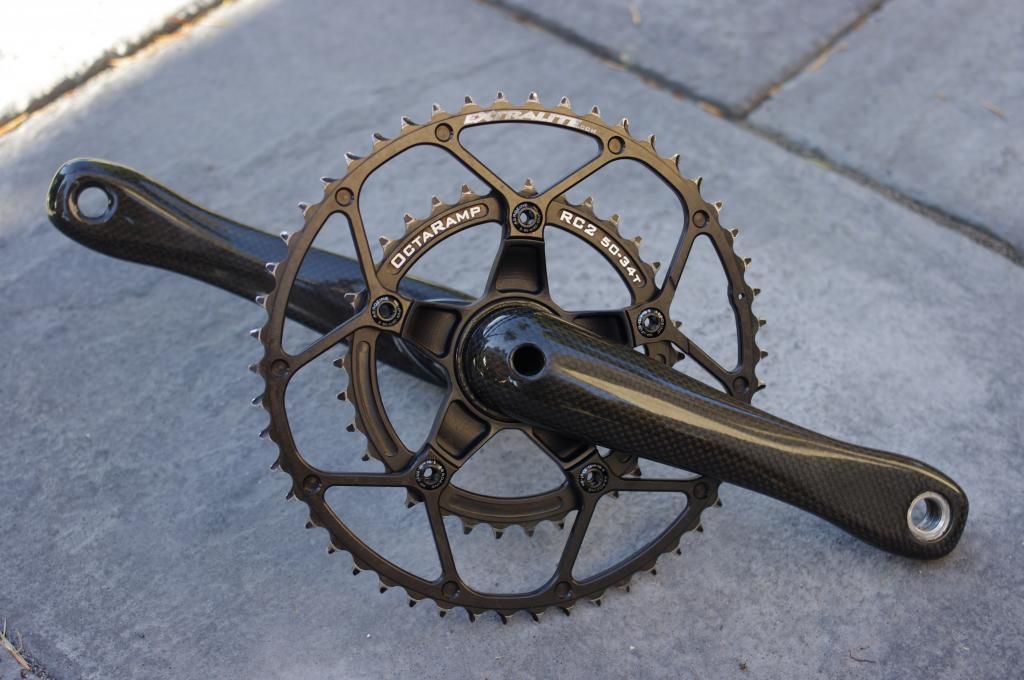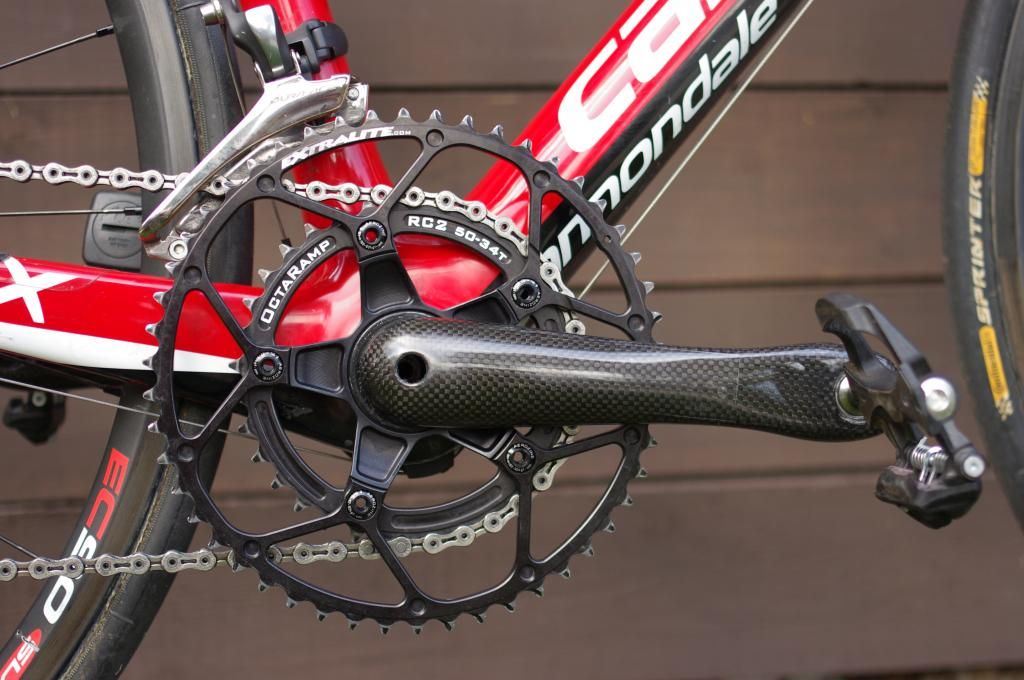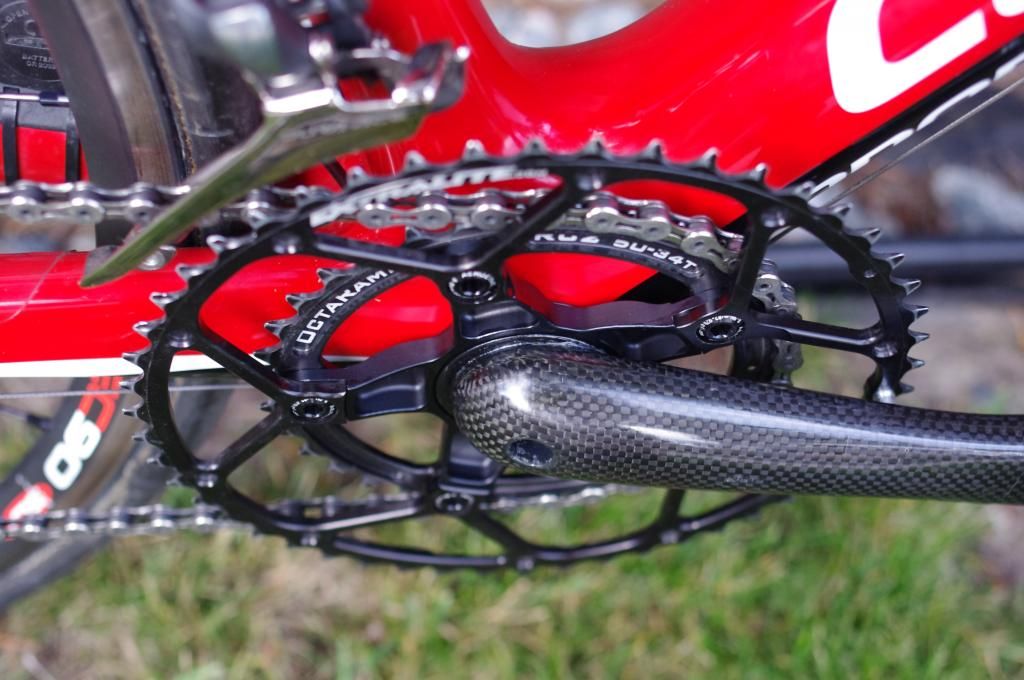 Total mass with bearings, shields, wavy washer, and chainrings is 535g.
I'm very happy with it. I think it looks much better and it's dropped a little weight. I've only just got it on the bike, but so far everything works perfectly.