let me throw an old one in the ring, size 54: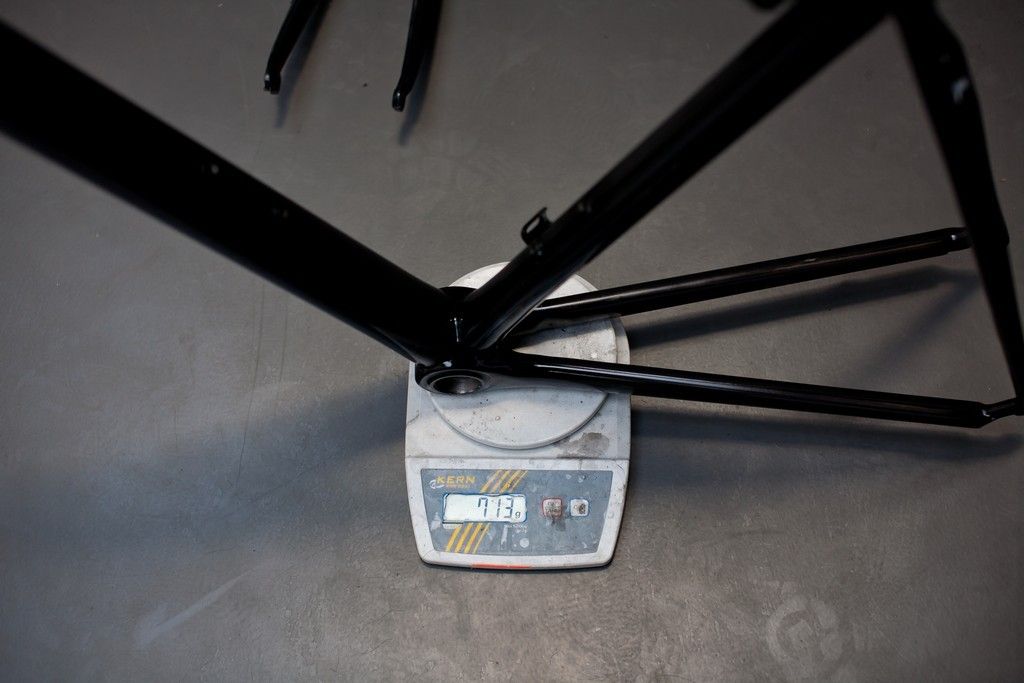 the fork lost a few more grams. I was able to cut another 15mm off the steerer.
like i said before, there's the chance to shave another 30-40 grams by converting it to bb30, around 10 grams with new cablestops.
with an old ritchey wcs fork i could save another 30 grams and the headset is still completely stock.
950 grams for the set with headset should be possible.
I'm really curious how much scott saved with the new one, but I think a swap won't be worth it