well I would not categorize the specialized s-works roubaix in the same league as the other 2 bikes. its a different beast imo.
roubaix is much lighter and alot more stiffer compared to the other 2.
roubaix in medium size weighs around 1000gr.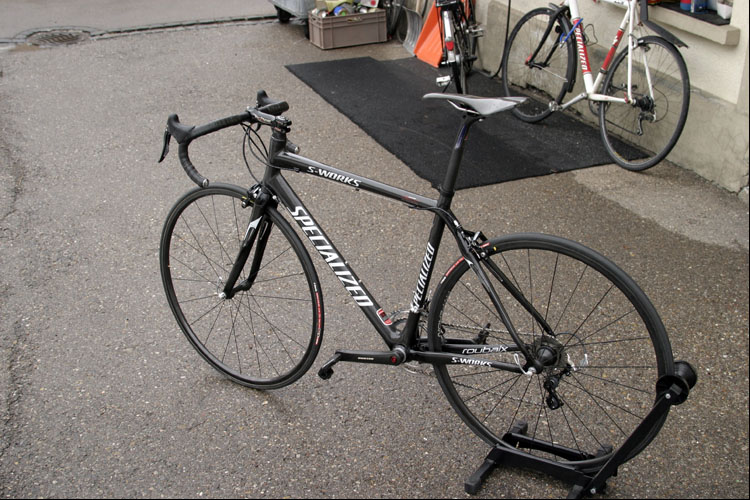 the look 555 is not full carbon either. the bb section is in aluminum. look also weighs around 1300gr for the frame. not lightweight by todays standard.
my friend has ridden an excalibur for this year and really liked it. and no it did not crack and he's a hard 75kg sprinter.Used to be a racer. he's a rep and all the frames he sold did not have a problem. its been a while we don't hear about things like that. I guess they had a small problem earlier on, but It appears like they fixed it. either way the excalibur is a sweet bike and a good bang for the buck. excalibur weighs around 1180gr for the frame in medium size.
here is my friends bike before he sold it this year. he got a damocles for 2006. as you can see it can look quite nice .
it depends what your looking for. best out of the 3 is the s-works imo.
Excalibur :good bang for the buck wich looks really nice. i find the pictures don't do justice to the excalibur. you have to see it in flesh