I recently picked up the SRAM QuickView because it was only $16.45 shipped on Amazon and tried it for the first time today. I think at that price I'm going to equip all of my bikes with it. It's 19g, subtract out the original 8g of the stock Garmin band mount and it adds 11g to my steed. . . It's molded plastic with hollow recesses underneath so I don't think you can get much weight out other than the bolt. To mount it I had to spread open the c clamp pretty wide but fortunately it didn't break. Bolt was torx which was annoying. . . but after using carbon paste and tightening it 1/4 past finger tight, it's not moving anytime soon.
Bonus was due to how thin the clamp was, it fit perfectly in between the two zipties on my Di2 satellite shifter.
I was weary of the aesthetics with it on because I like the handlebars with a clean front end, but I guess it will grow on me. Hey, now I can actually see the 3T logo on my stem
(that reminds me - I should scratch out the SRAM logo on this) The head unit fits snug and is harder to lock in, better than the stock mount so it's not going to accidentally rotate out. I don't have to look as far down to see the display which is the main reason I got this so the weight gain is worth it.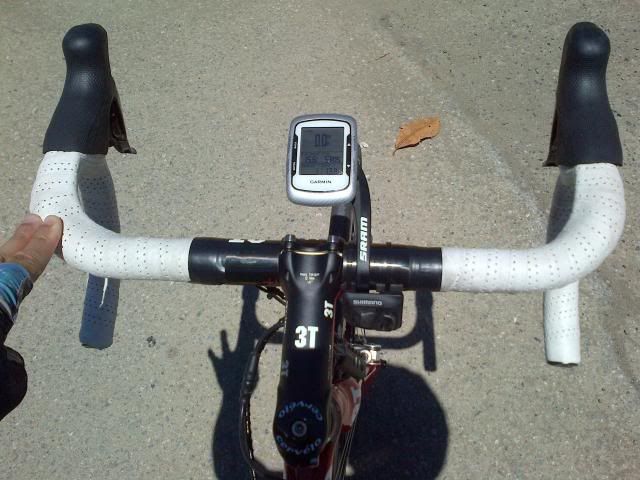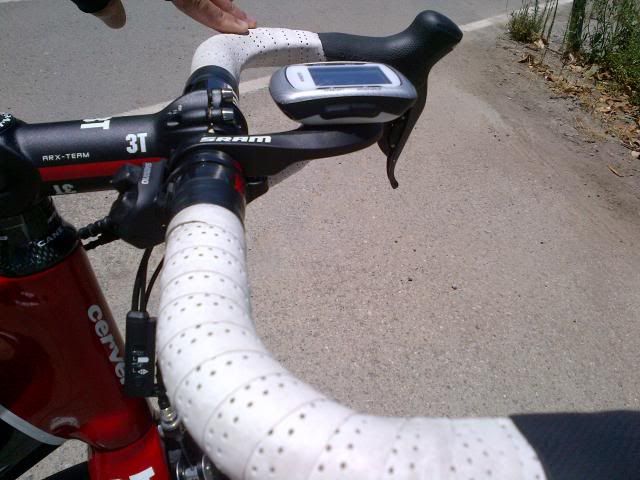 With safety in mind I hope more companies come out with the sunglasses mounted head units so I wouldn't even have to look down. If it was in the $300 range I wouldn't hesitate. For $499 or $599 whatever it is now, I'll pass.
On a related note I was tired of being buzzed by stupid drivers all the time so I also got a cycling mirror (Bike Peddler Take a Look) and it is lifechanging. I may look like an old geezer but I don't have to turn my head to see behind me which keeps my head straight as it should be.