I previously posted here about my Time Expresso 12 pedals. The summary: thought the pedals were great but the cleats sucked.
Then this happened today...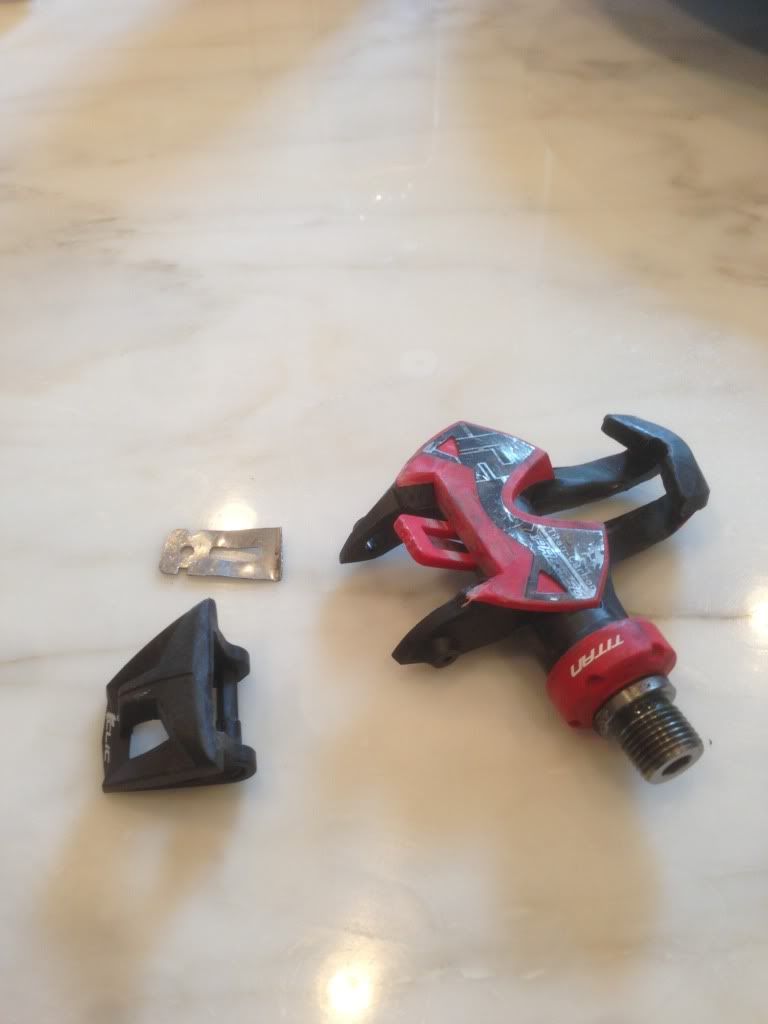 As far as I can tell a little plastic axle that holds the back 1/4 of the pedal on the front snapped, which then had a cascade of effects: the metal plate on the bottom of the pedal broke loose, some other bits and pieces went flying, and I rode home ~15 miles on half a pedal. Fun times! A little disconcerting is all the plastic on these things. Turns out, not so good for durability!
The facts: I was unclipping at a light when it happened. I bought these in January and they have 1600 miles or so on them. I weigh 178 lbs, below the rec. rider max of 190 lbs.
I'm going back to Looks.