I was asking questions about this a month or so ago and got the project finished a few weeks ago. Turned out great.
Switched to Bontrager XXX Aero bars. I specifically used these bars because they had factory holes for internal cabling, a large cable exit hole (to fit a B junction into), and a elongated round area if I wanted to use clip-ons.
Relocated the A to the top of the seatpost. Have a single iTube from the A down internally in the seatpost and hooked into the internal battery with a B right below the seatpost. Then there is an iTube from there that goes to the B in the BB area.
The cockpit has a B junction internal to the bars. I had to round the edges of that B in order to fit in the bar cable access hole (tried fishing up from the end...seems like it should have worked, but didn't). Also had to cleanup some flash around the cable hole with a dremel. It was a tight squeeze getting into the cable hole with all the iTubes connected to it, but it worked.
The rest of the new setup is a Zipp Service Course SL stem and a Tillquist Garmin mount (which is sahweet BTW Morten!)
Here are some pixs. Sorry for a crappy quality. (These pixs show cable ties on the iTube/rear brake hsg. I've since cleaned that up using electrical tape wrapping.)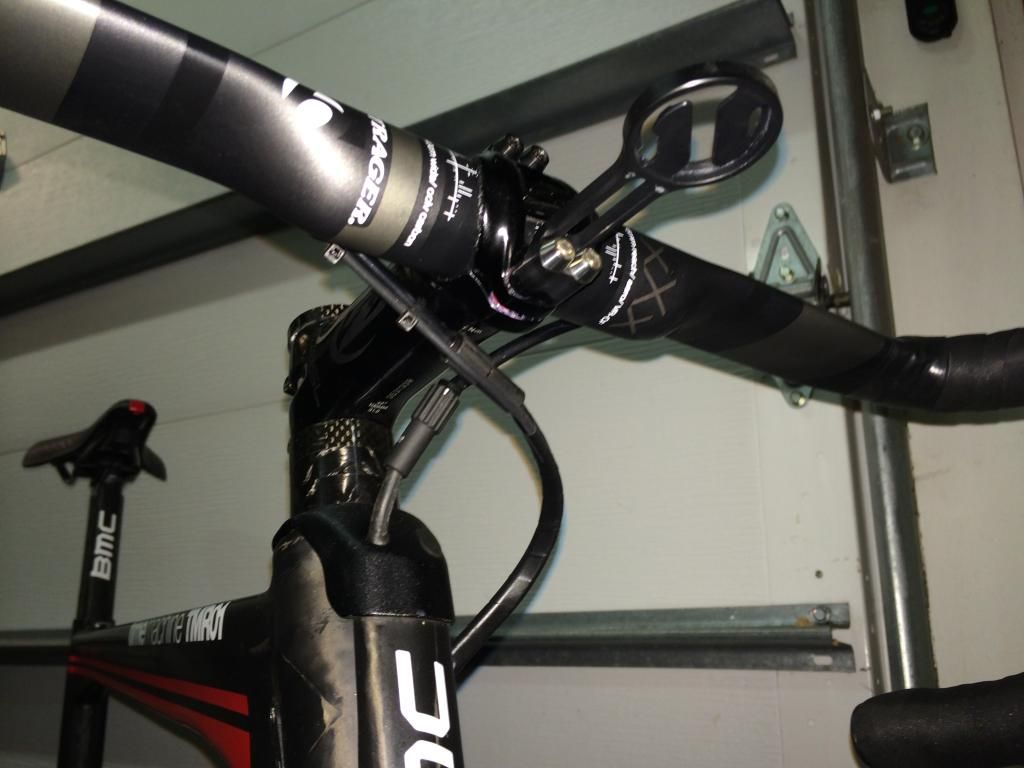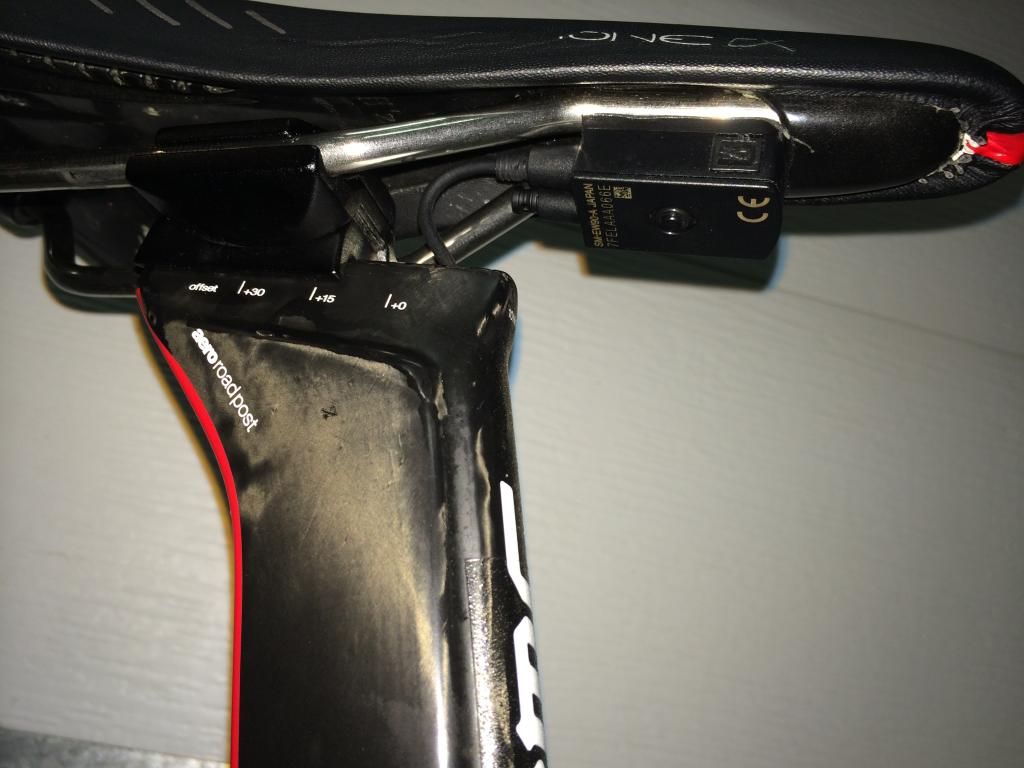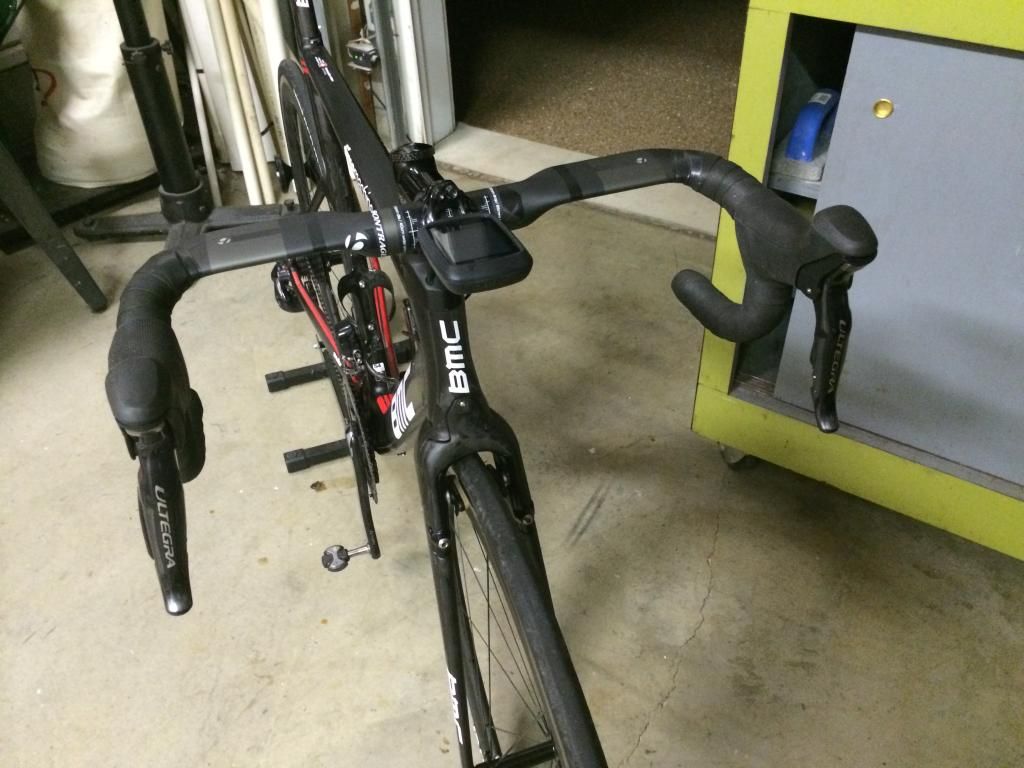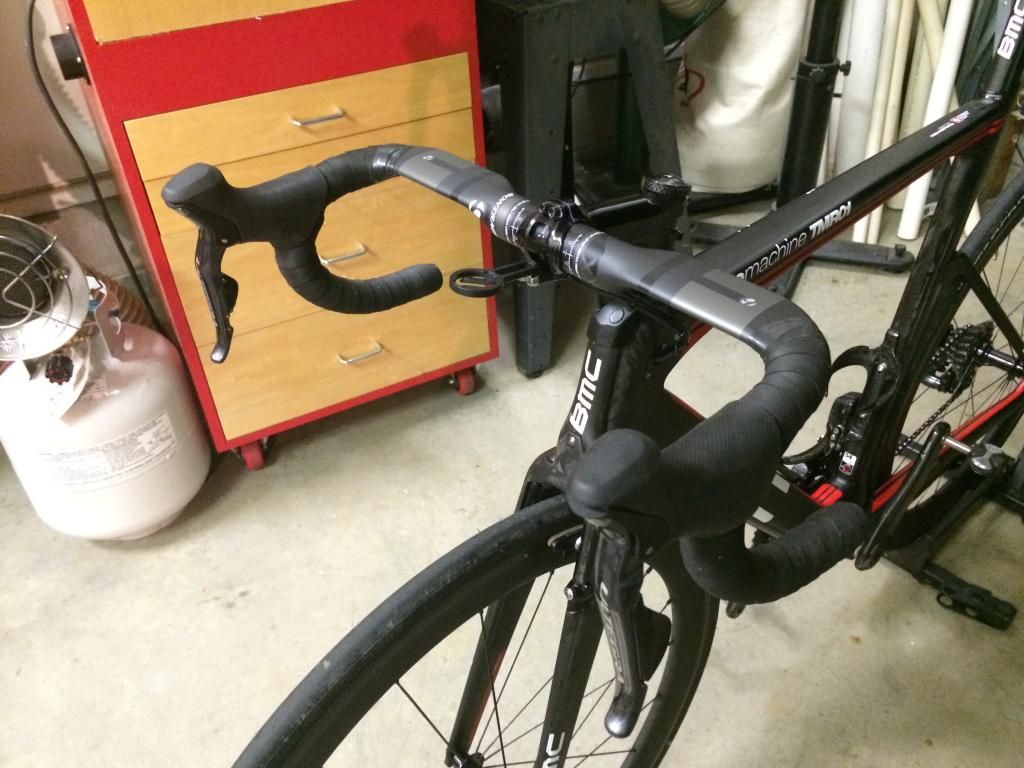 Shows the rounded corners on the B junction that went in the bars.