Came here to share the beginning of a fun little project, glad to see that I'm totally on same 'saddle' topic!
Desperately trying to find a bike related project to mess with, I ended up begging my wife to work on her mid 80's 'Bianchi Superset Ishiwata' that she NEVER uses... so I can dig my head into some upgrades and refinements. I have two modern bikes (Scott spark (MTB) and a TREK TTX for triathlon) but I wish I could have something more casual and useful to ride around the block, groceries, weekend relax, so she gave me the green light to play!!! So I'm ditching some unnecessary parts like front derailleur/big ring/and front shifter, so the bike will have 6sp only, more than enough...and lighter!!! Planning on deep clean all components and put lots of grease specially on rear derailleur (Suntour), I already changed the seatpost by a carbon finish one left over from an old bike of mine and now I'm working on which color I will use to tape the handlebar and of course, create a matching saddle!
Talking about the saddle, I had a old and bit up Selle San Marcos that I will use for this bike, I'm considering replacing the cover by leather, but still don't know what kind of shade I will use....but needs to match with the handlebar tape of course!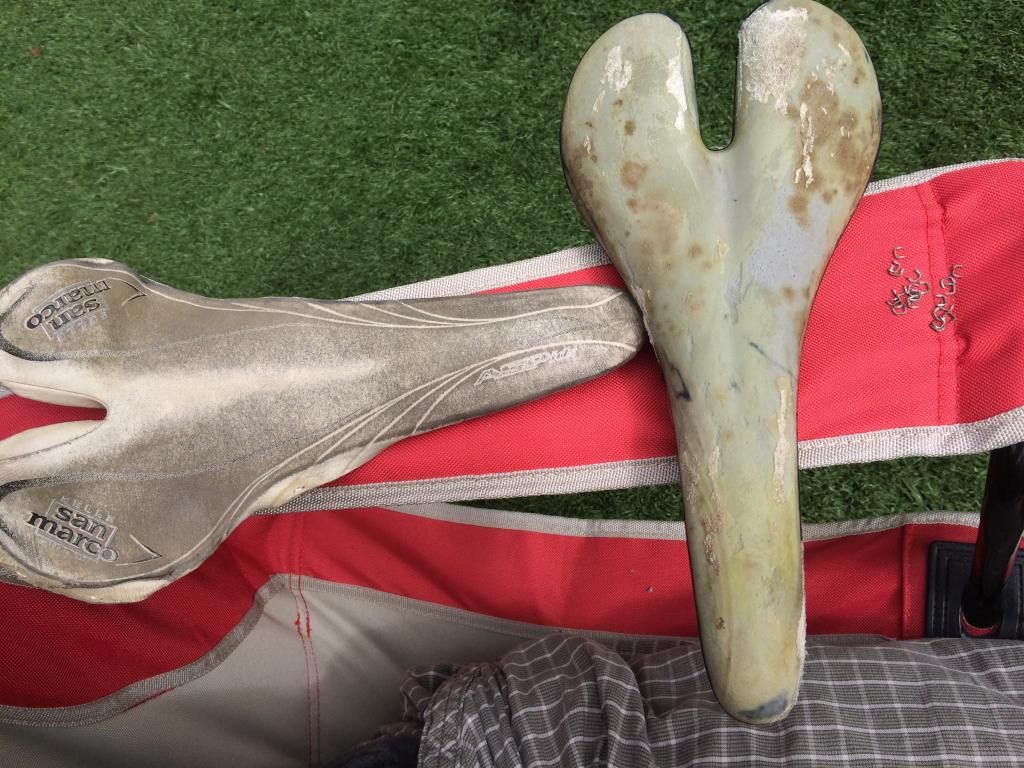 By the way....I'm not really knowledgeable about Classic bikes. If I'm doing something disrespectful with this bike...let me know!!!!