chris47 wrote:
Good to see this thread back up again!
Anyways, here is my latest creation:
It was my first attempt with carbon fiber so it looks a bit rough, and it is absolutely overbuilt.
It is based off a fizik arione and weighs 180 grams
I spy some knobblies in the background of that picture, hows the rigid post / saddle combo perform on a MTB? considering a Berk for my Epic HT...
jroy wrote:
Since this thread has been dormant for a while, and it and Berk's thread are primarily the reasons I lurked and eventually set up an account:
I'll add my bike. Not really "tuning" more of a fabrication.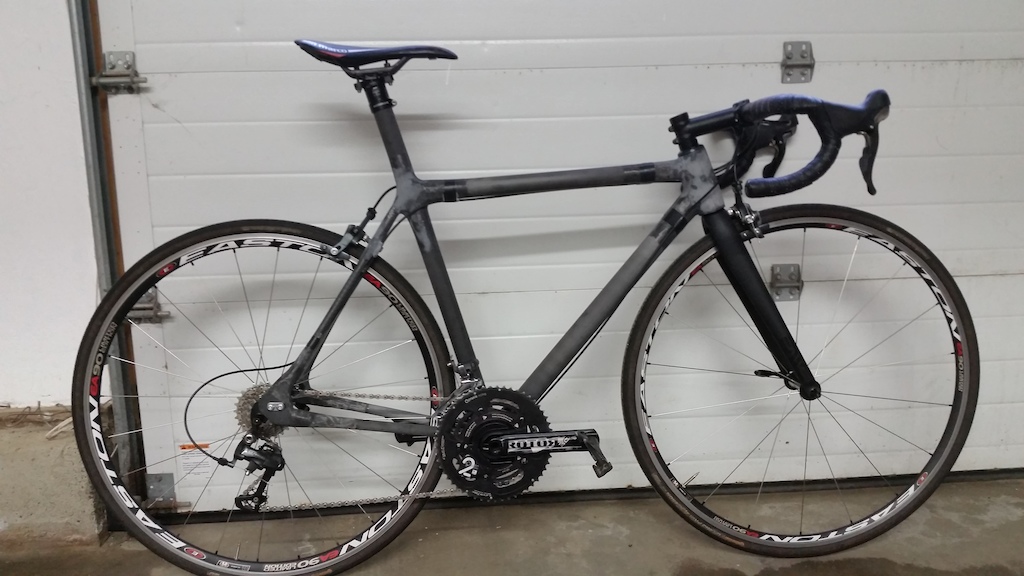 Any plans for a V2? Looks like an impressive first attempt!!