I have bought parts like derailleur clamps, a seat clamp, and seatpost parts for my modified ISP seatpost from MCFK. I like the design and the finish of the parts and Martin is very kind and has helpful suggestions if you want custom-made parts. My 34.9 x 350 seatpost also just arrived yesterday and I'm very happy with the weight, only 99.6g!
custom parts for my Scale ISP frame (frame stripped, now with minimalist sticker design and clear top coat):
weight includes small frame with ISP (length similar to max exposed length of a 350mm seatpost), modifed cable stops and derailleur hanger.
and my new seatpost for my non-ISP frame with KCNC M5 yokes: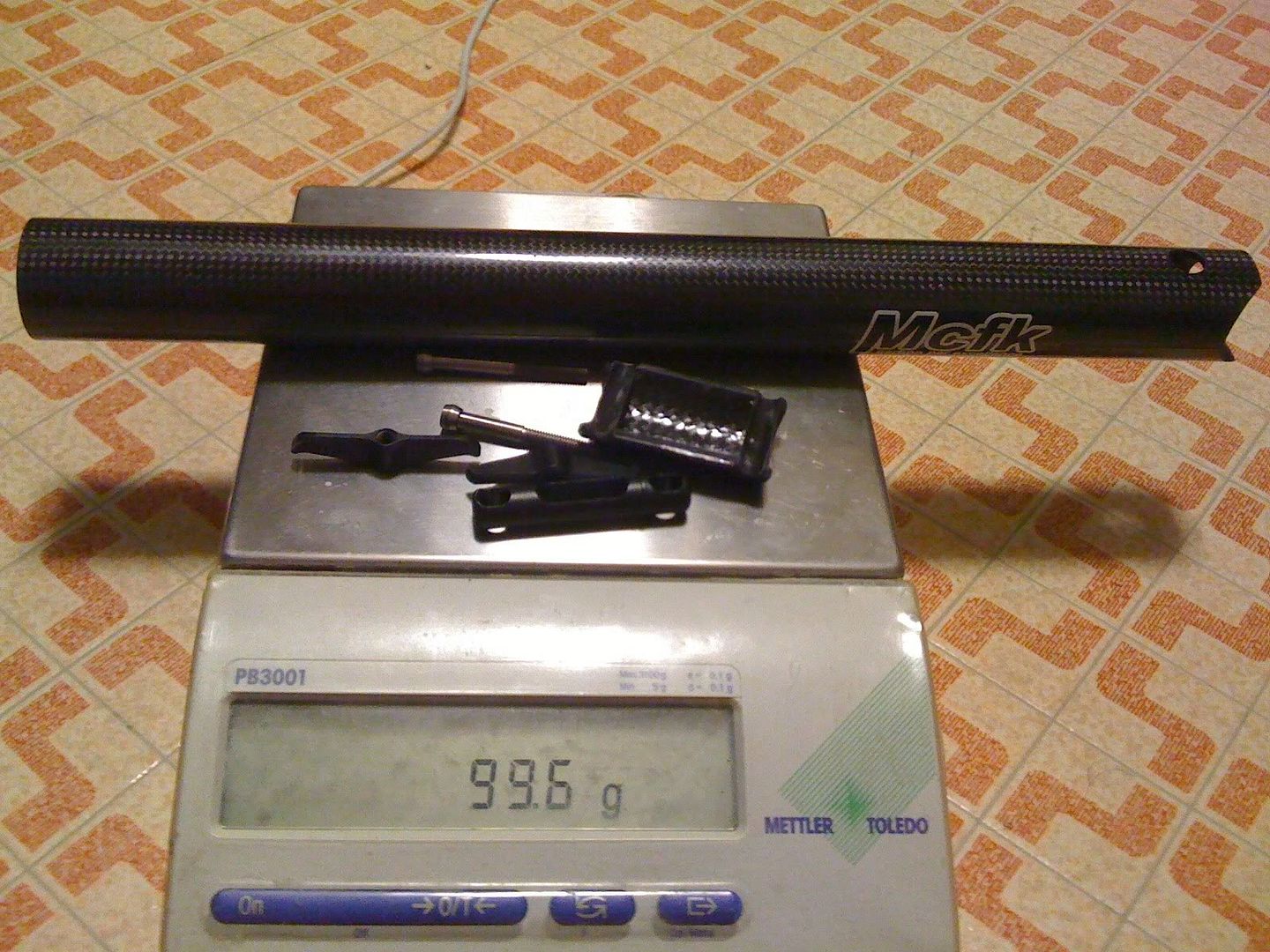 I haven't finished building both my V-brake and disc-brake bikes as I am waiting for some parts to arrive. I've been waiting for IS-post mount adapters from Eliflap too, the only parts missing for my disc-brake bike.