This is a TranzX 31.6 setback seatpost. The heavy bit is really at the mounting head. I have cut short the post at the head end, removed the head, drilled it including drilling the socket bit that is glued to the post (no photos was taken at the time it was done) and epoxyed it back to the shortened post. I think there is a saving of around 100g as far as I remember.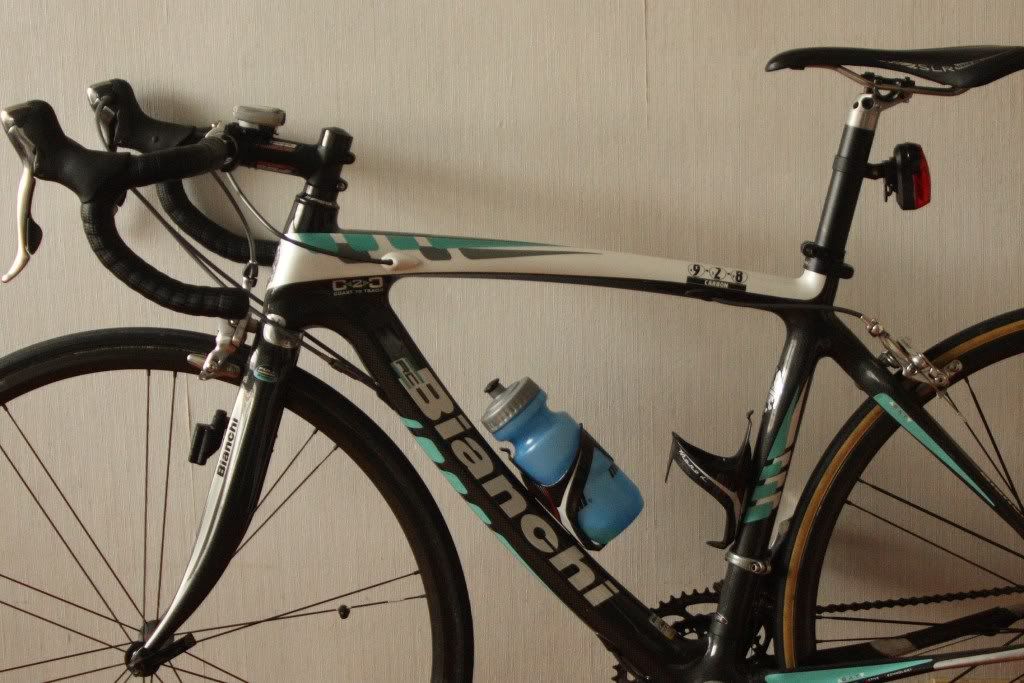 This is how it look when installed to a bike.
Tuning of a Shimano R600 crank arms.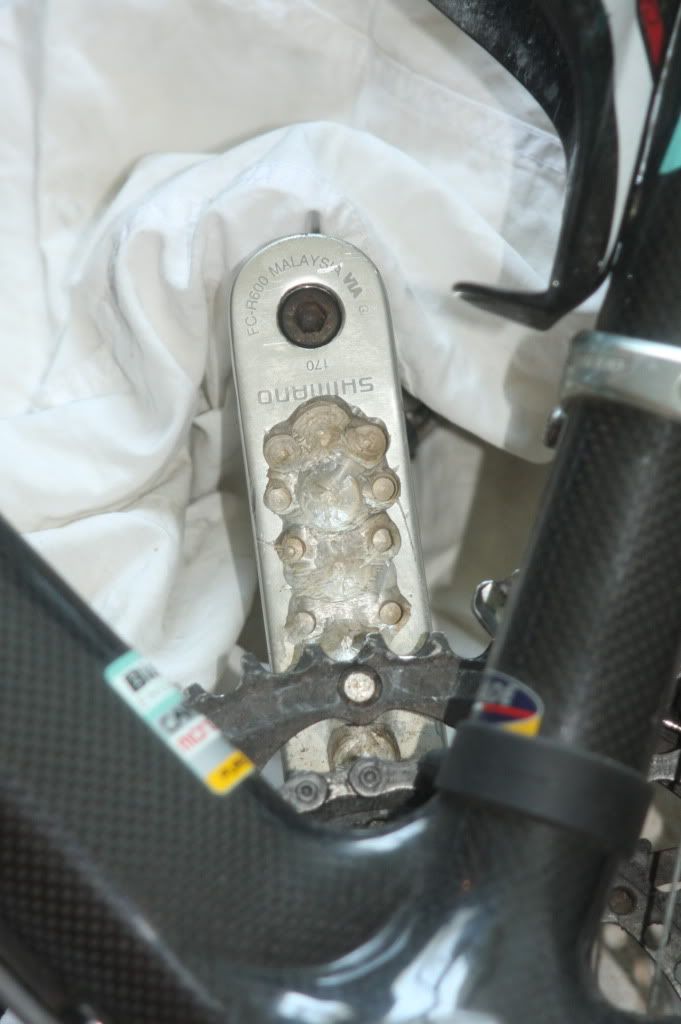 This is the ugly un-finish bit. The weight of the tuned R600 crank is about the same as a 7800 DuraA.
It is strong enough to be my travel bike.