I have the 2013 "Framesets Programs; Aftermarket, Warranty Upgrade & Exchange" sheet for dealers.
In Elite road they are offering the Evo Nano in BoB, the Hi-Mod in Blk and Replica , Hi-Mod Di2 in the CRB color, and the Caad10 in raw and Replica.
Further, the RS will be sold in the white as a frameset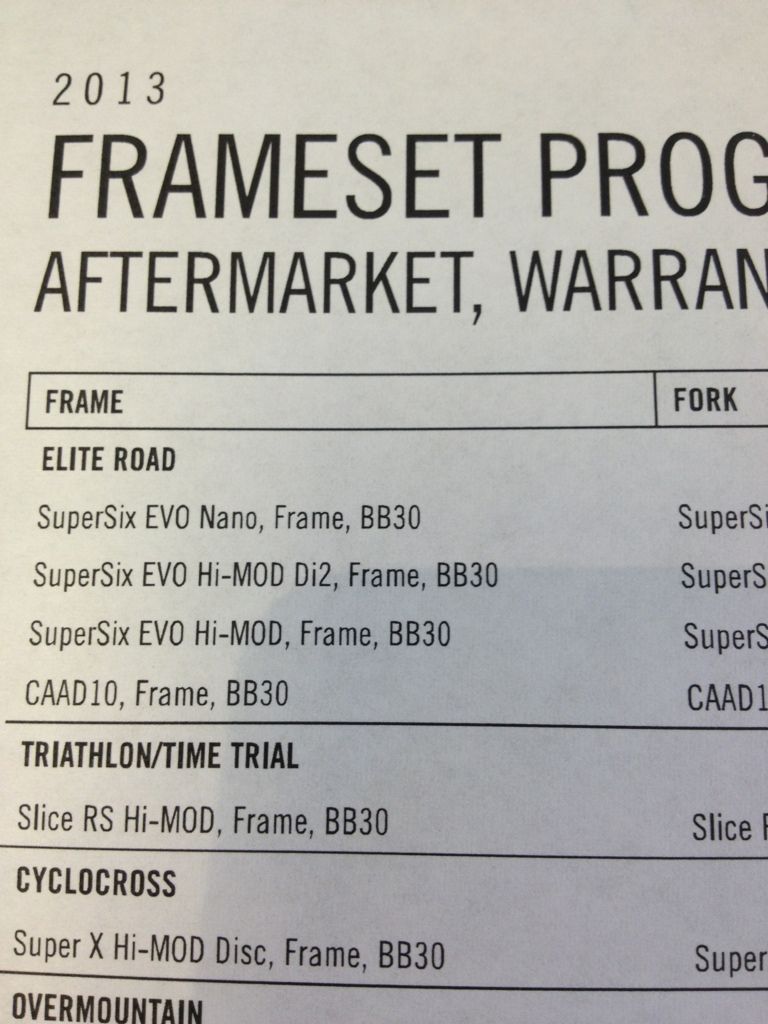 this doesn't, necessarily, mean you'll be able to get one but, they
are
planning on trying to sell it after market.
Starnut
_________________
"Don't pedal harder, pedal faster!"
Q-FACTOR IS A RED HERRING
BB30.COM