When I mounted my middleburn chainrings I thought, what a strange color. Looks like steaming. They use something like that to become a hard and durable chainring. Why not for sprokets ? But who can afford such an expensive machine ?
Steaming
This is hardening, the material becomes hard on the surface, and it's done with steam. Now I used it for making sprokets become harder, and to give it a great look. It's having a blue color.
The result: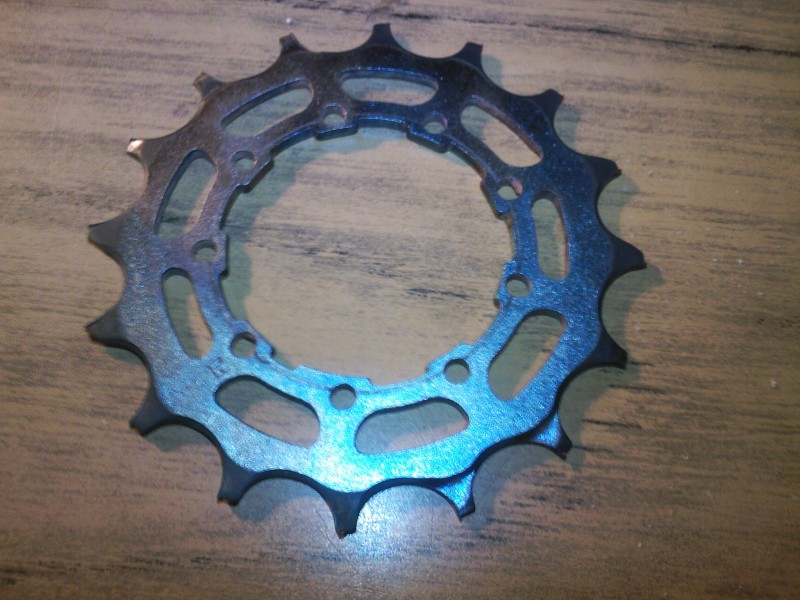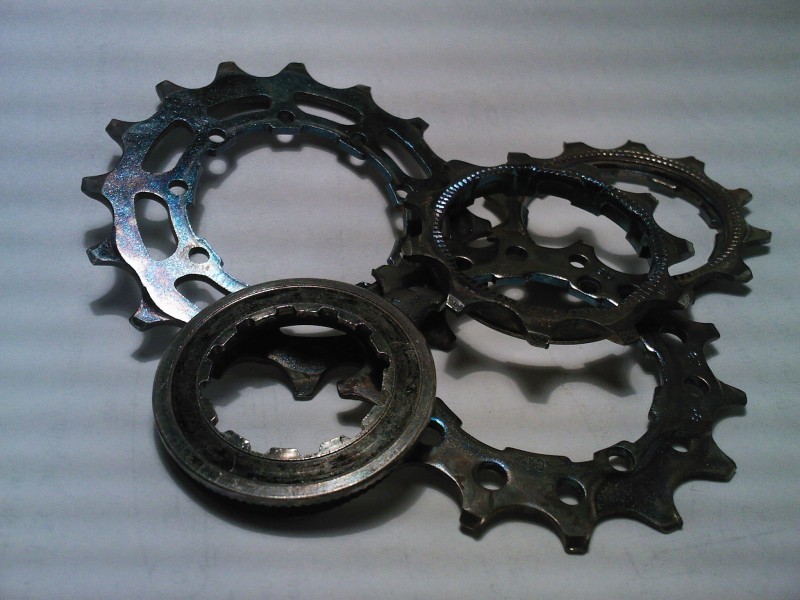 Practical
- harder
- nice blue color
For the moment the tests are bussy, so if I have news ...