Anyone knows what shoes Ballan is wearing? Look really really good, with that classy leather-like finish (well, could be leather indeed).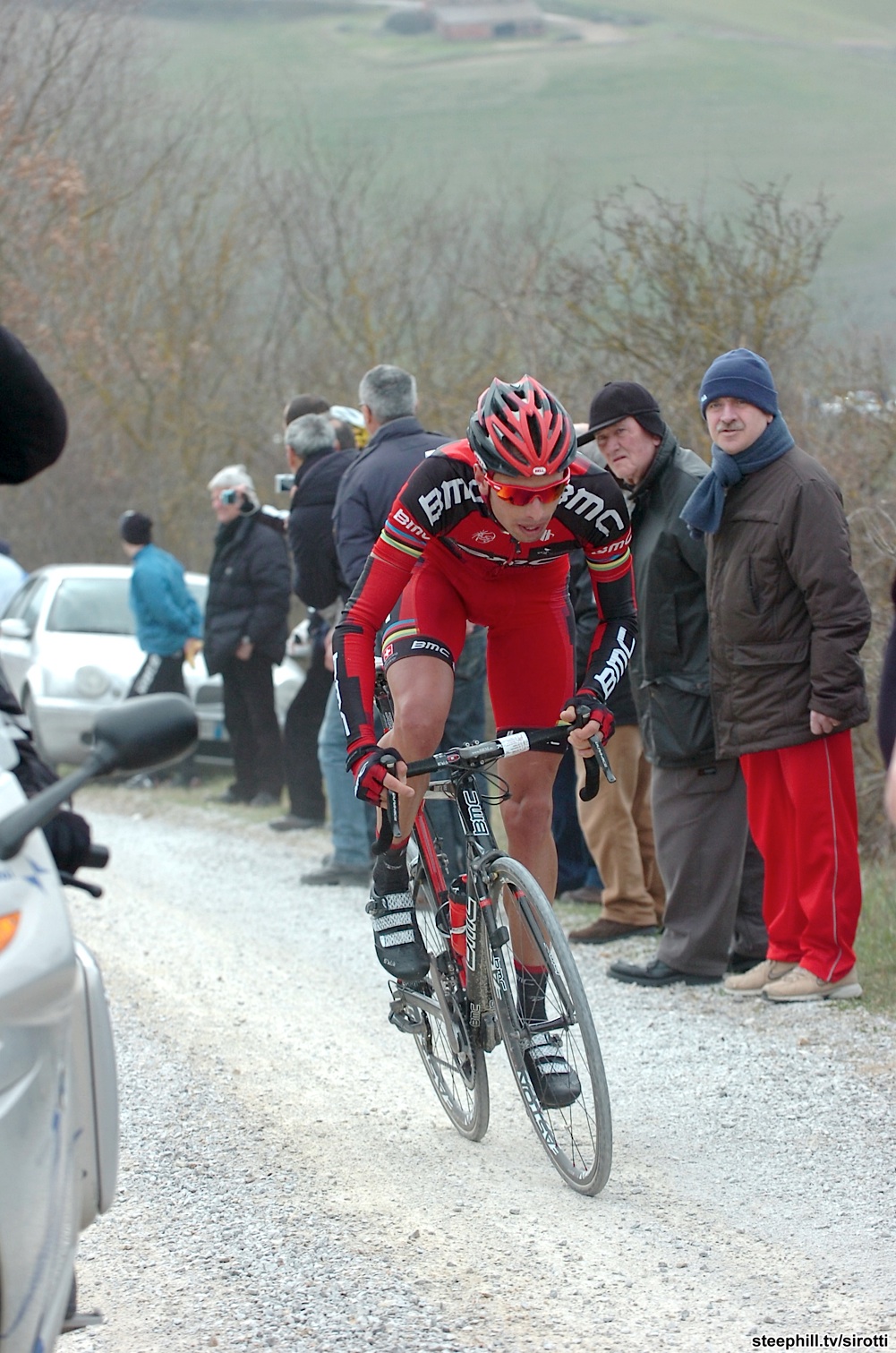 First guess was Peral Izumi because it's their kind of design
What amazes me is that Cancellara or Schleck's brothers for example, succesively wore DMT,Sidi,Specialized then Northwave.
For example, if I'm right, wearing S-Works (really thin toebox with quite arch support) shoes or Northwave (big toebox, really flat) is totally different.
Also, want to give an award for
the ugliest shoes since we turn in the third millenary
to Emmanuel Sella (here seen on the right):