I had the chance to get started on my build last night. Really enjoying the experience so far! By no means should below be used as a guide, as this is my very first build, but just wanted to share with others thinking about building their own wheel set. The process takes a good amount of attention to detail if you want to do a good job. Patience is key too. Before I got started with my own build I helped to cut and thread some blank spokes for another build that my friend was doing with me.
This was a neat tool that cut the spokes to the correct lenght and then threaded them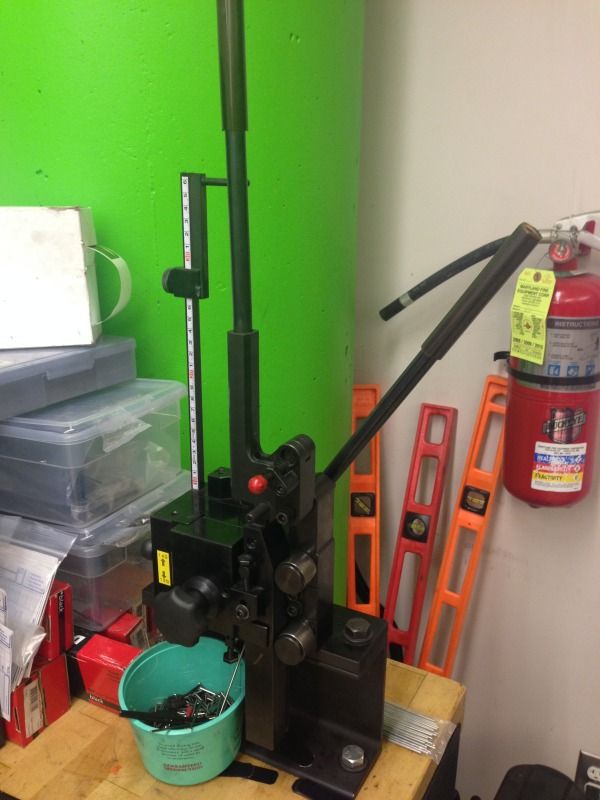 Once I had all the spokes ready I separated the ones for the front wheel build and began to prep them with a spoke-prep compound. The secret is not to use too much as it will make trueing more difficult and make the nipples hard to turn.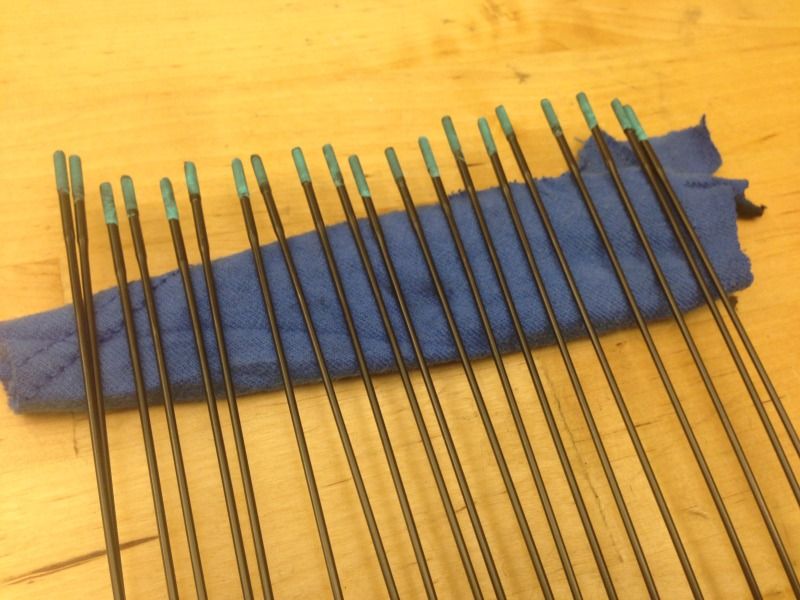 Next step was to apply some grease to the spoke holes in the rim where the nipple would sit. This was supposed to help them sit evenly and prevent any metal on metal friction. Trueing should be easier too as the tension gets higher.
Next I began to lace the front wheel. Radial lacing was pretty simple and just as with any lacing getting the key spoke right is the most important part. A little detail that adds an extra touch is lining up the logo on the hub so that it can be seen through the valve hole.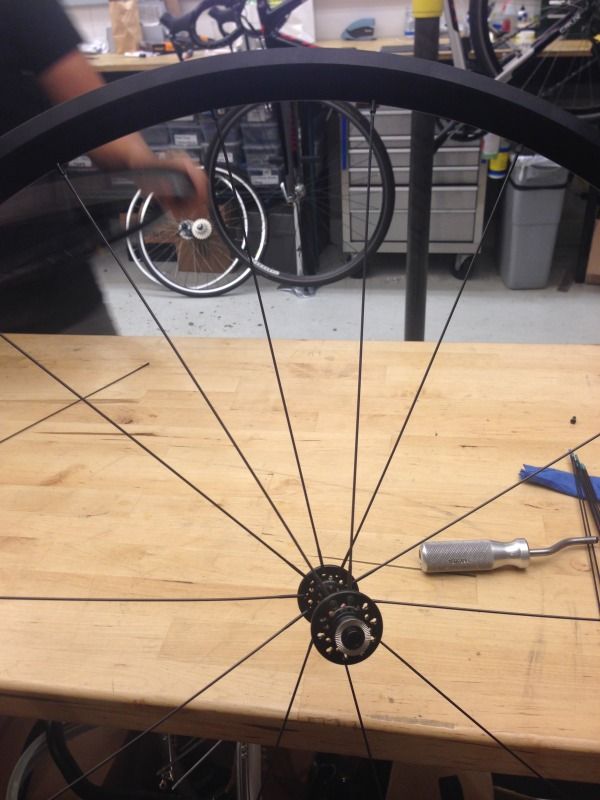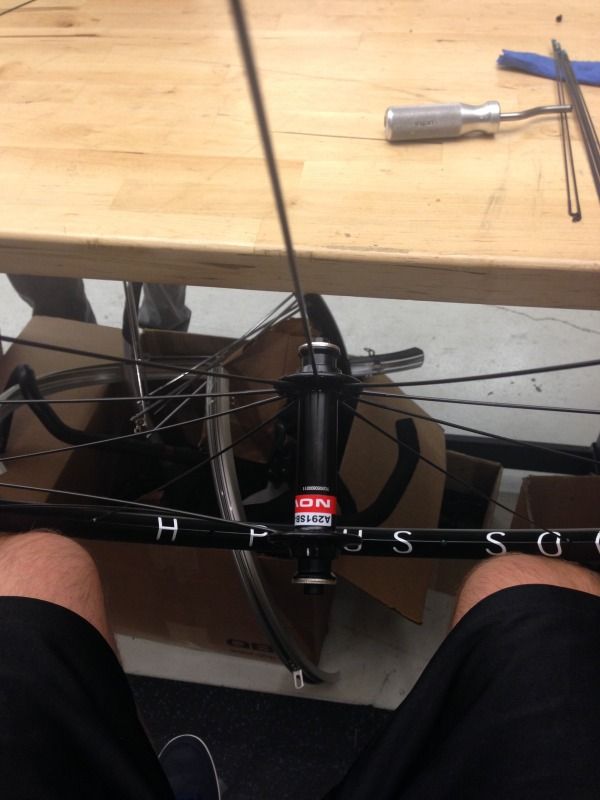 At this point the front wheel was laced but everything was still very loose. I had the nipples screwed on most of the way in so they are just showing one thread of the spoke. Beer helped with the repetitive nature of lacing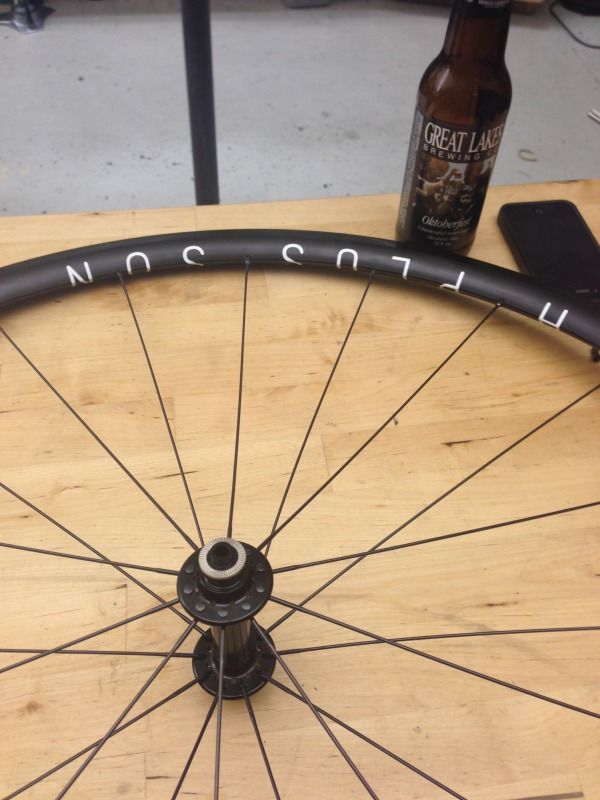 Once I finished the front wheel I moved on to the rear which was a 2x lacing on both sides. A tip that I was given was to use two different colors of spoke prep for DS and NDS spokes so you don't make a mistake of using the wrong spoke on wrong side.
Rear wheel required more attention as the spokes braced at different angles, some spokes had to go in heads in and others heads out and making sure that the spokes cross correctly over and under. Here is a photo of the wheel coming together: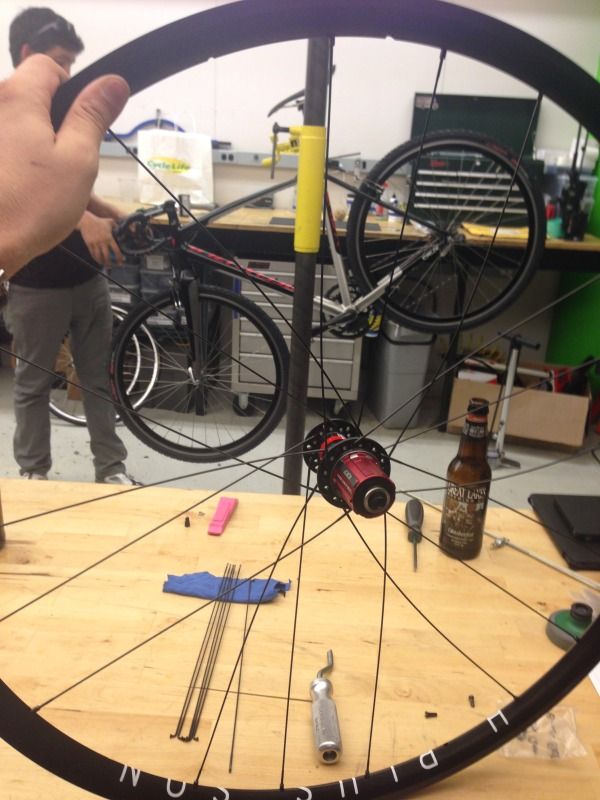 Once both wheels were laced I went ahead and tapped the spokes with a hammer and soft aluminium rod as shown below in order to seat the spokes at the heads. This process was repeated on both sides.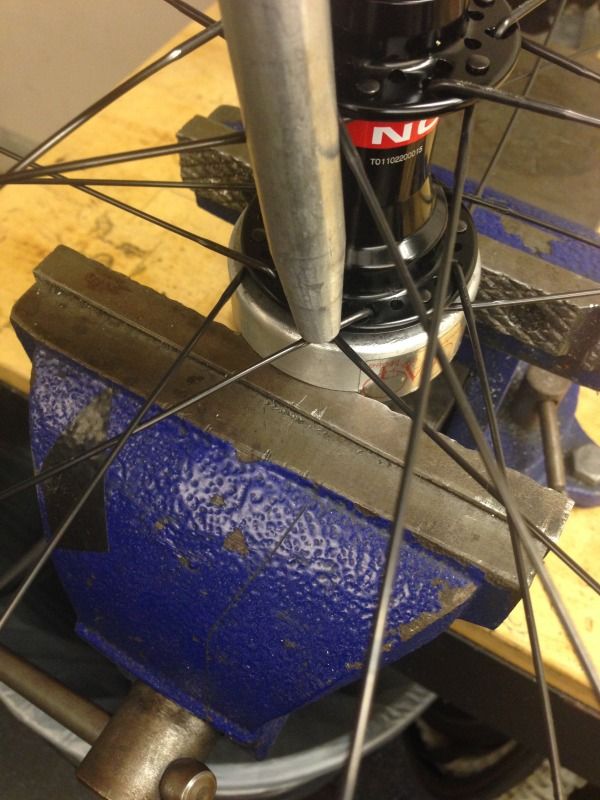 More to come...