Luc, this is what I mean by a finger vice.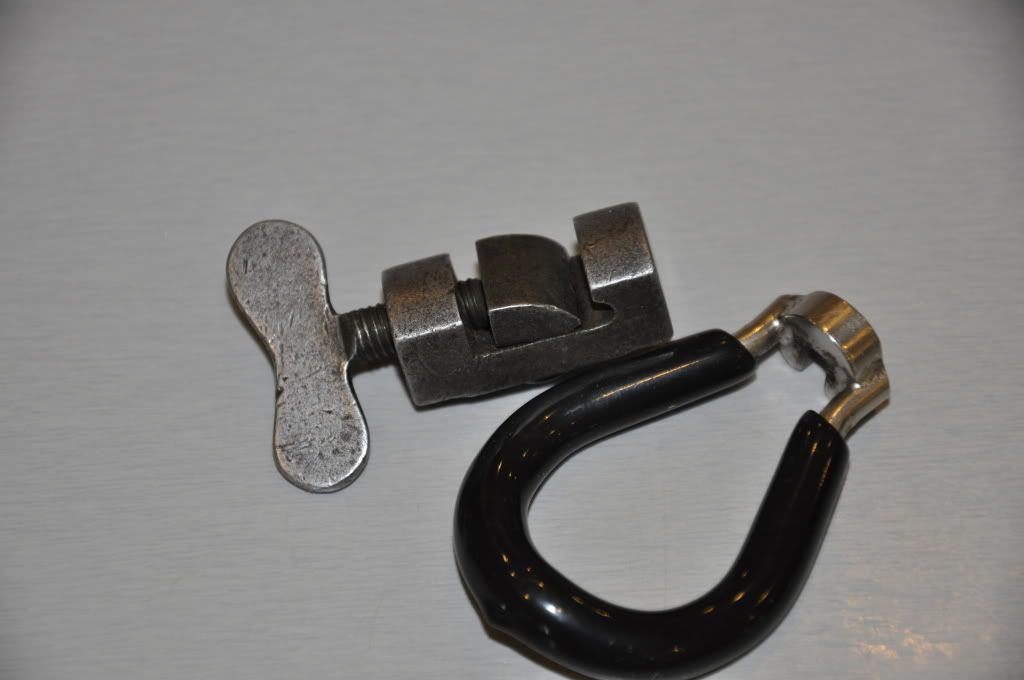 This one is at least 90 years old as it was made by my Great grandfather in his apprenticeship and used for the last 60 years by my Grandad before he died ! Now that's a quality tool.
I use it for holding DT revs and loosening corroded or rounded nipples.
Of course I use a modern Sapim tool for bladed spokes but this little thing is really an invaluable tool.
@keevhon, I only normally use a prolock or a liquid thread lock on the NDS rear and even then only in exceptional circumstances, you'd be better off using Linseed oil if you can as it lubes the thread nicely and also sets into a waxy thread lock.
Some rim/hub combinations can be problematic on the NDS rear if you build them for a very heavy rider, especially if you have a very light, flexy rim as the spokes can come loose, that's the only situation I'd use threadlock for.
You can re-use prolocks but they don't work as well second time, this can be a good thing though as sometimes prolocks can be very tight.
The tensions you want on that build will be dependant on your rider weight but they are pretty robust so I would have thought you can go pretty high if you need too.
I know bikemessenger builds the kinlin rims really high without problems.
130 ish kgf max on the DS rear I would think, I'd go with about 100-110 kgf DSR for me at 80kg.
Hope this helps, maybe Troy or one of the guys that uses the Kinlins more than me can clarify the max tension for you?
Cheers, Rob.