Wanted to post an update. After talking to a few riders that have actually owned the wheels, mostly the previous Exilith 1 version, I decided to take the plunge. Also the price was too good to pass up. Seemed like many of the comments came from people who have not had direct experience with the wheels so I took those as hearsay. A buddy of mine has done some serious Alpine descents on his original SLRs and they have held up perfectly fine for two years now. Onto some photos and actual weights...
Wheels with Mavic (made by Hutchinson) tires.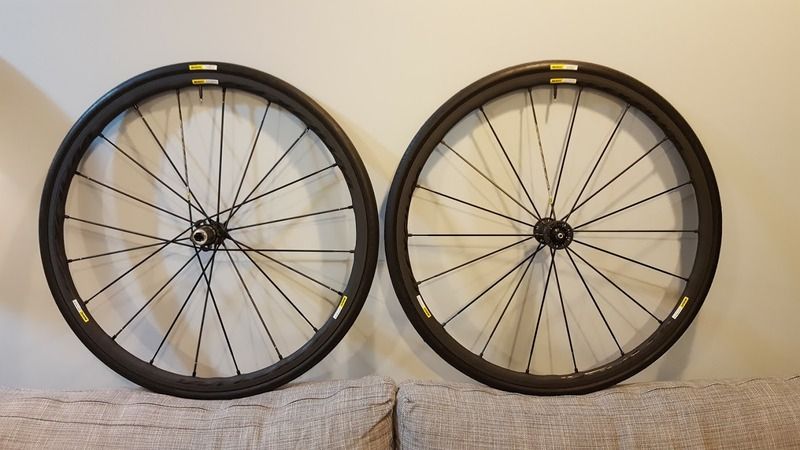 Exilith2 brake surface. The grooves didn't seem as sharp and deep as in the v1 Exilith. The rim is the newer design which is more rounded and not the older boxy type. It is also slightly wider but nothing like the current trend. I'd compare the width to Shimano C24 clinchers that I owned.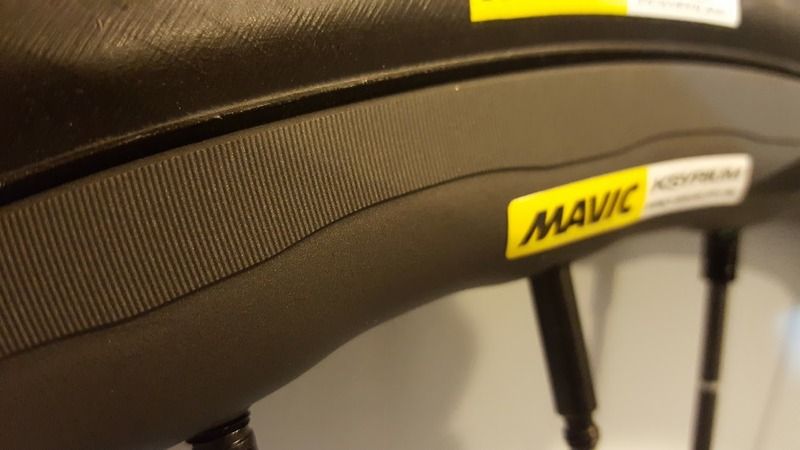 Mavic skewers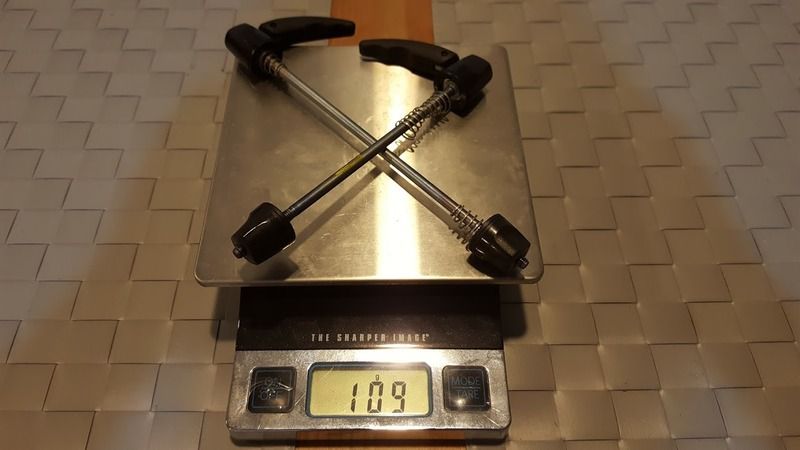 Front wheel. No tire and tube mounted. The wheels came with no rim strip as it looks it's not needed as there are no spoke holes in the rim bed.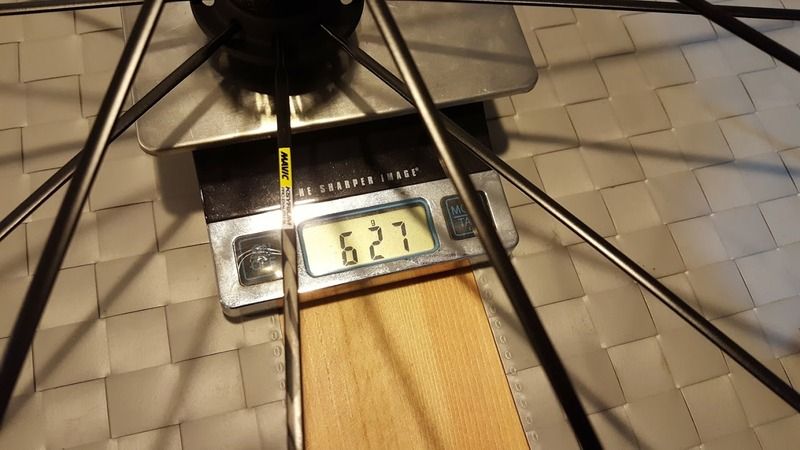 Rear wheel. No tire and tube mounted.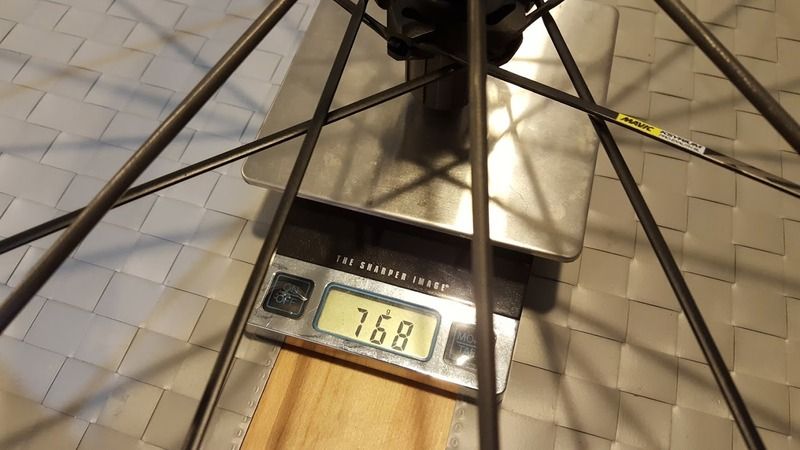 So the bare wheels came in at 1395 grams. That's 40 grams over the claimed 1355 grams. Wish that discrepancy was smaller but I'll live with it. I thought Mavic had a decent reputation for providing true weights. Wonder where the 40 grams went...
Stock tubes. Made by Kenda. Are there other decent butyl tubes that are lighter?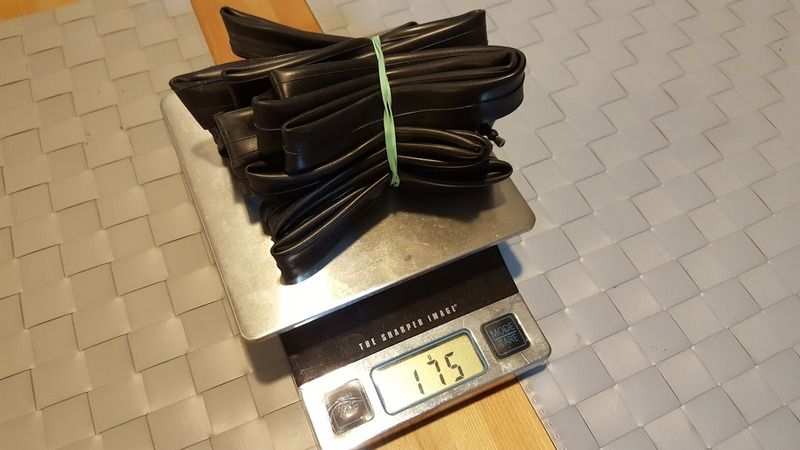 Tires that came with the wheels. Pretty much the same weight as my Vittoria Corsa CS clinchers that I will be running.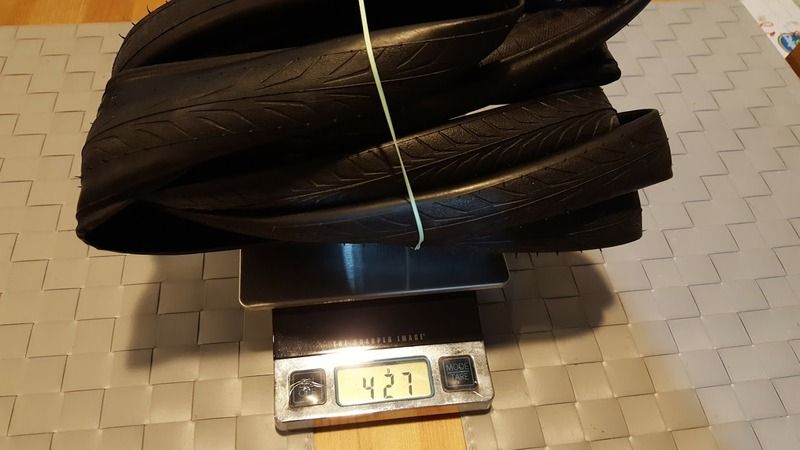 Vittorias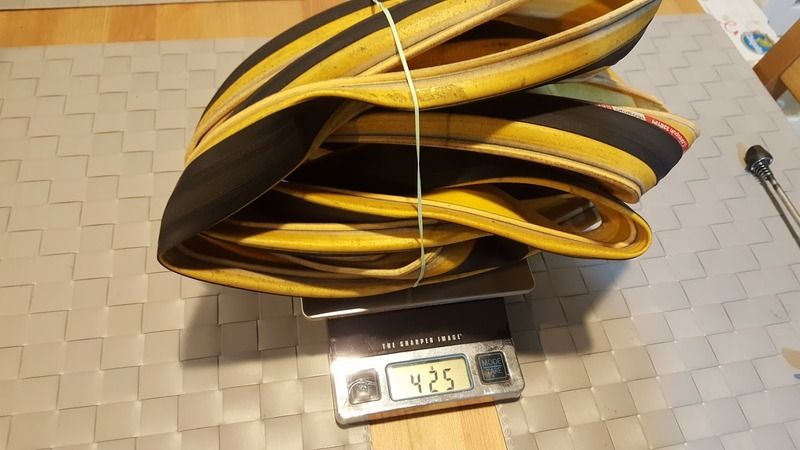 Front and rear wheels with tubes and Vittoria tires pumped to 90psi.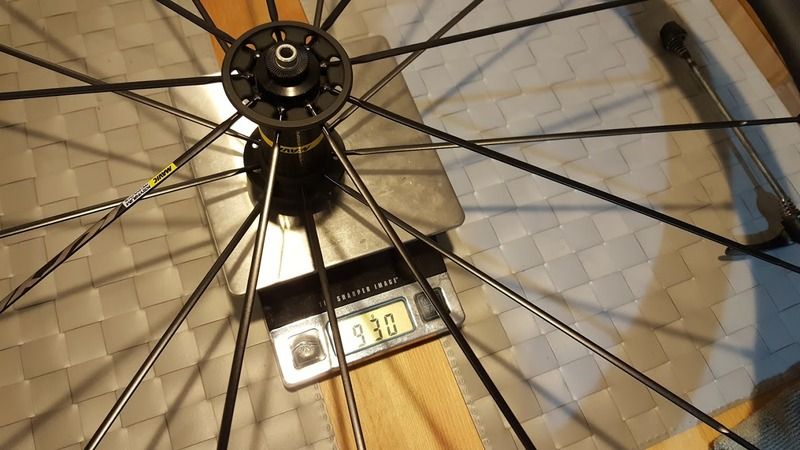 The complete wheel set with tires comes in at just a hair over 2000 grams at 2004. I'm sure I can get that a bit down with some lighter tuber. Probably wont venture to latex but would definitely use some recommendations on light butyl tubes. Hope to get some miles in this weekend and will try to post an update with some impressions and how the wheels are holding up.