I thought I'd share a recent road side tire repair and semi product endorsement. If anyone would like to share other solutions this may be a good place to reference.
My event occurred at 30+ mph on a super fast section where my
front
tire instantaneously deflated after running into a patch of glass. Everyone on the ride saw it too late and didn't get to call it out. I was fortunate to be on a straightaway and was able to make a controlled stop without incident. What was noteworthy was the massive hole in the tire and tube(larger that pencil diameter). I was ready to attempt to boot the tire with a dollar bill, which was what was in my bag, but a buddy pulled out a Park TB-2 boot instead. Needless to say that the dollar would not have worked in hindsight with still 30 miles to ride home with the group. The TB-2 has adhesive that clearly held to tire from significant further separation as I was at risk or tearing at the bead with continued riding. When I got home the separation was even worse and without the adhesive boot I am confident that I would have had to call for a ride due to complete tire failure.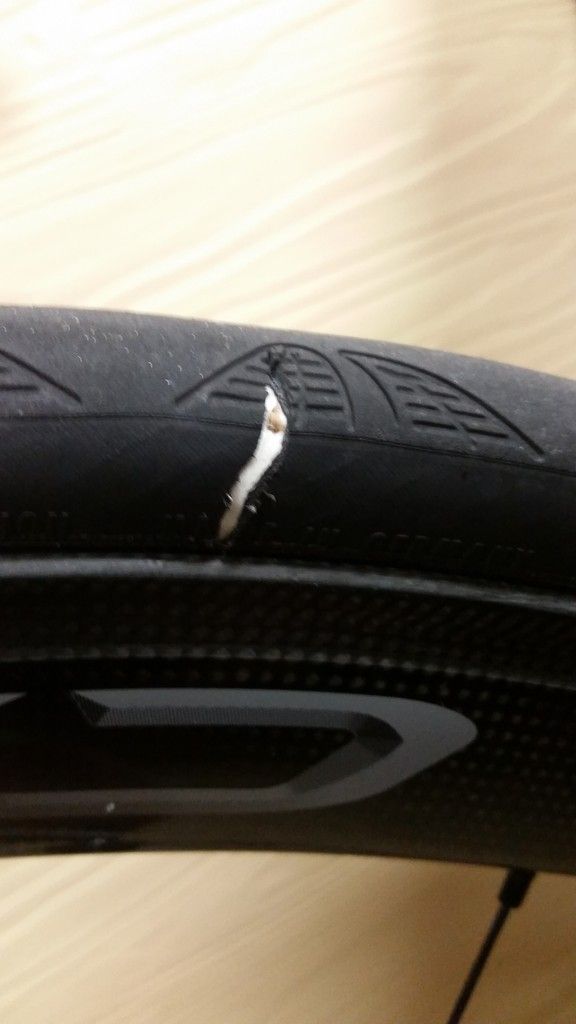 Please share other experiences and best practices/solutions.