I now have the new seat post fitted and have had the steerer tube cut down. As result it's down to 7.45kg.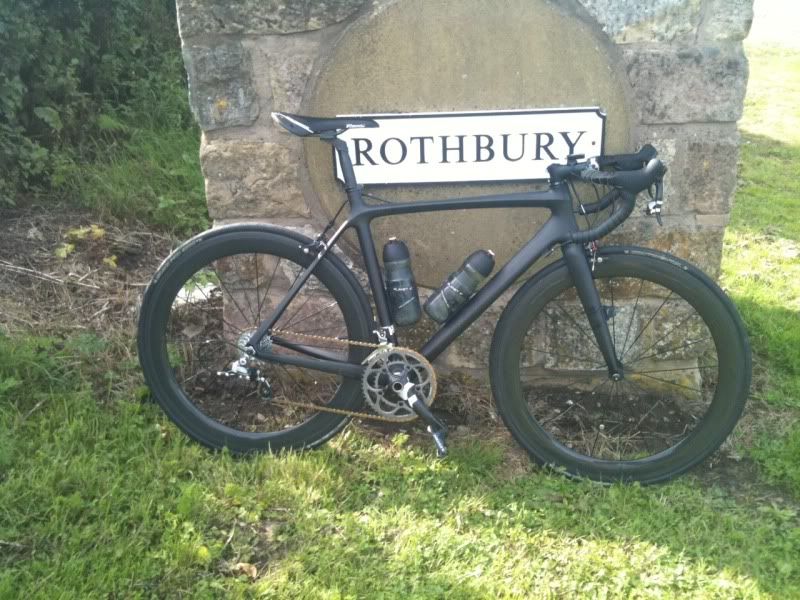 I will definitely take some better pics within the next week with a dslr then won't post again until I've got it under 6.8kg!!
I won't be able to get all of the way there without changing the wheels but I love them so much I want to get as far as I can on other components. My ideas are as follows, any suggestions please let me know.
Zipp Carbon SL bars - 70 odd loss I think.
Tune the seat post - 184g currently
I-links and I-links minis when my current cables wear out. Not sure what this will save as didn't keep the bits I didn't use from the SRAM kit to weigh.
Sram Red rear derailleur tuned.
Lighter saddle. This is the most comfortable one I've ever had so will have to be similar shape. Not really investigated yet. Could lose nearly 100g.
Extralite stem - save about 40g.
Couple of other things like carbon top cap and Ti bolt, carbon front derailleur clamp, lighter seat post collar. Small gains.
EDIT. Posted the wrong pic last night. Correct one above now