New poster here, and lover of steel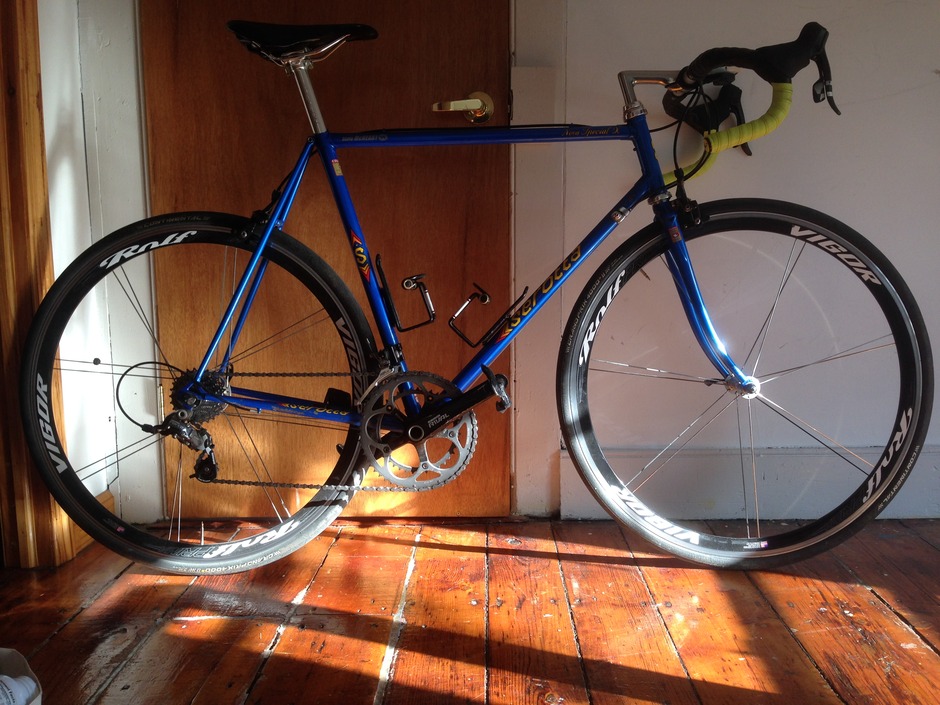 Saving up for Rival shifters for this guy. Portly for sure, but it's still such a nice ride. Might go the threadless route with a carbon fork to save some weight sometime in the future, but I'm not expecting to get this rig below 20 lbs any time at all soon.
I picked up a 1986? Centurion Ironman Master on Saturday, and plan to scrap the current build to restore the group to 7-speed Shimano 105. Gotta love the old stuff.
Though I wouldn't mind a SuperSix Evo...