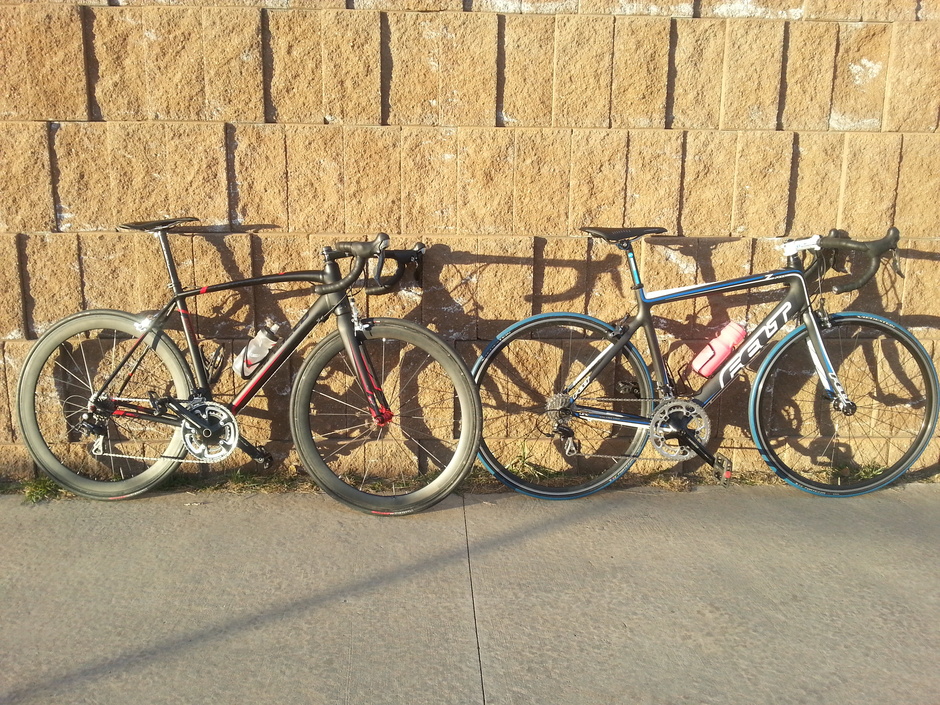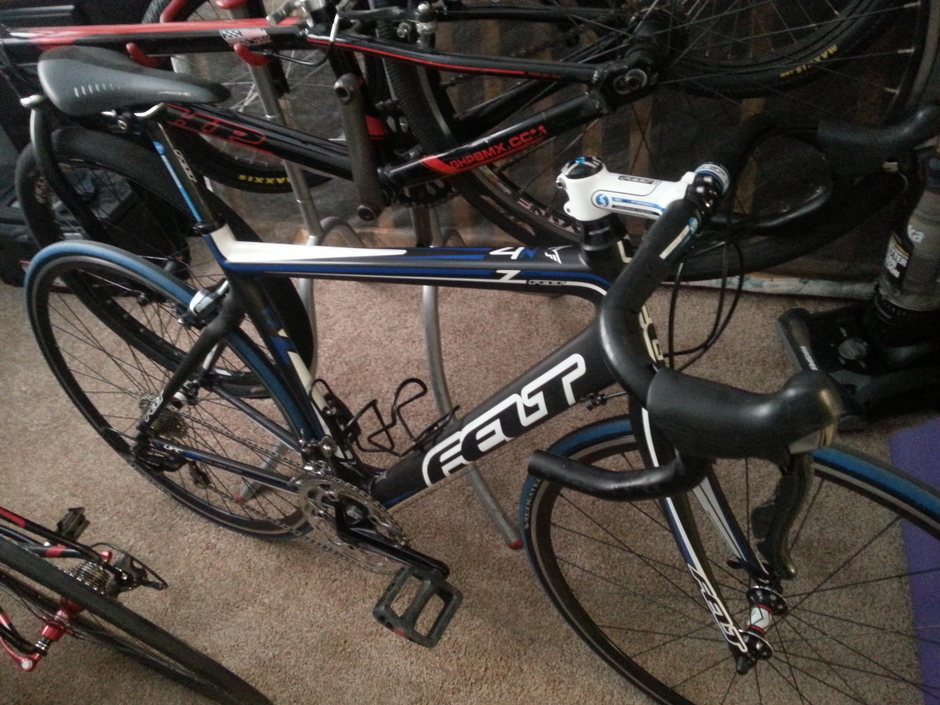 New build for my wife with Craigslist and old parts. It's her first road bike and she loves it. This summer definitely want to upgrade the wheelset and cockpit.
Weighs in at 17.2 lbs/7.8kg at 915 dollars with plastic BMX pedals and cages.
I'll get a full break down together asap.
Shifters/Brakes-DA 7900
Derailleurs- 105 5700
Saddle- Fizik
Cassette- Ultegra 11-28 6700\
Seatpost/Stem/Bars- Stock Felt
Crankset- Race Face 53/39
Chain- Sram 1091
Please critique as you like, I don't have a tremendous budget and I love shopping for good deals so, let me know where I can do better!